Posted: October 27, 2021
The Office of Innovation and Research is pleased to distribute the Summer 2021 edition of "ACTION at GRH."
This magazine showcases the latest innovation initiatives that various departments at GRH participate in to better support and enhance the hospital experience for our patients, caregivers, staff and volunteers.
With the upcoming formal launch of the new Strategic Plan, innovation and transformation of healthcare delivery has taken a prominent role as one of the hospital's priorities. GRH is proud to showcase involvement in these important innovation projects and to celebrate the courage of the team members who participate in these innovative initiatives.
Grand River Hospital is where innovation becomes application.
Read the Summer 2021 edition and previous publications of "ACTION at GRH" below.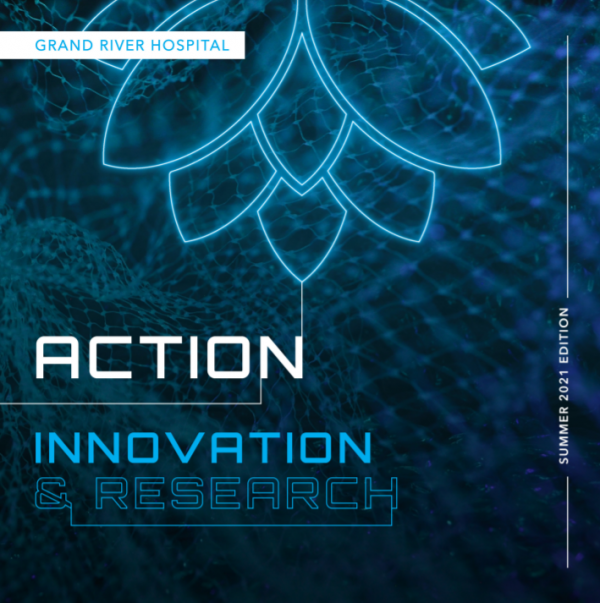 More GRH Stories