Posted: February 14, 2022
The Office of Innovation and Research is pleased to distribute the new edition of "ACTION." Read about a pilot program for virtual interpretation services, new innovative care within our operating rooms, and more.
This magazine showcases the latest innovation initiatives that various departments at GRH participate in to better support and enhance the hospital experience for our patients, caregivers, staff and volunteers.
Grand River Hospital is where innovation becomes application.
Read the new edition and previous publications of "ACTION" below.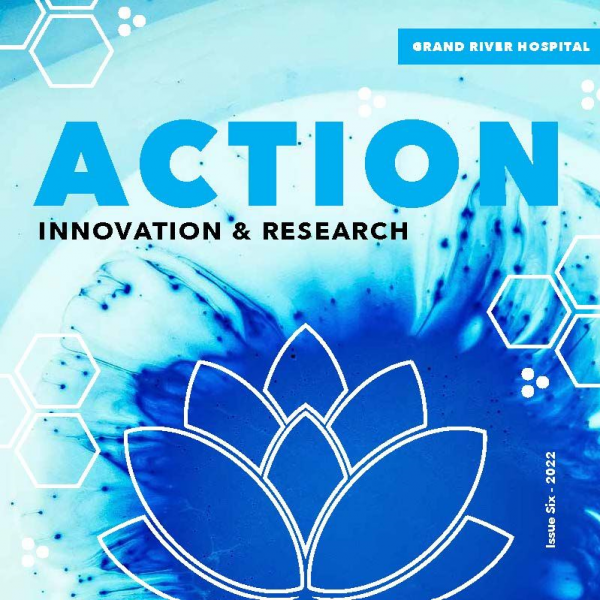 More GRH Stories