Posted: October 4, 2016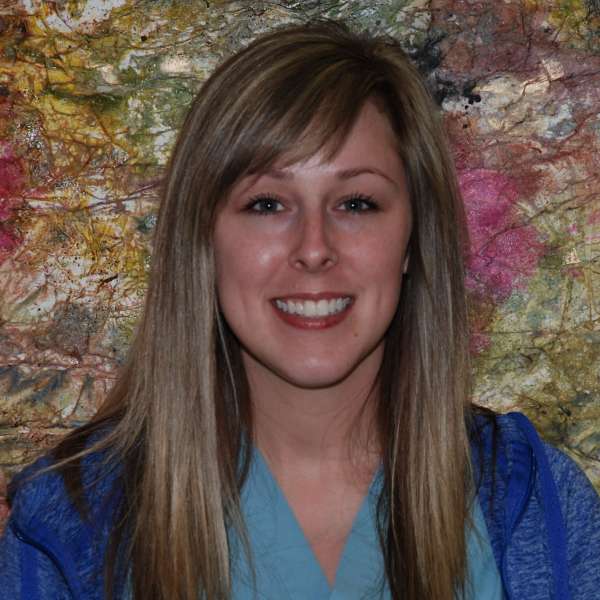 Jennifer Drouin loves teaching, nursing, and new challenges. This combination set Jennifer on a perfect path towards becoming a registered nurse in childbirth – an area she has specifically wanted to work on since she was a nursing student.
Now as a certified lactation consultant, Jennifer is able to provide even more in-depth, specialized care for mothers.
What is your current position? How long have you been in this position at GRH?
I'm a registered nurse (RN) in GRH's childbirth unit. I have been in this position at GRH for 3 years.
What made you decide to become a childbirth nurse?
The childbirth unit is a specialty that has so many benefits. It's an area where there are a lot of different roles that you can work in as an RN. Being able to come to work every day and face something new is exciting and it keeps me motivated. Knowing that you are supporting women while they're in their most vulnerable state and then to see them transition to their happiest state really makes my career so rewarding.
How long have you been a lactation consultant?
I just recently became certified as an International Board Certified Lactation Consultant.
How has being a lactation consultant supported your role as a childbirth nurse?
Being a lactation consultant has changed my perspective of being a childbirth nurse. I feel like I can appreciate all aspects of childbirth from antepartum to post-partum periods and the importance of preparation for breastfeeding. I am able to assist new mothers with latching and pumping and can help develop a plan for them once they are discharged. Although I spend most of time as an intrapartum nurse, I am able to have the discussions about breastfeeding during labour and offer the support needed for breastfeeding during the transition to motherhood.
How do you help new moms in the hospital who are learning to breastfeed?
I start by finding out what the mother's goals are for breastfeeding. I encourage frequent skin-to-skin and assist with latching the baby on the breast as soon as possible after delivery. If the baby is in the Neonatal Intensive Care Unit (NICU), I review hand expression with the mother and assist her to hand express as soon as possible after delivery. The most important parts of assisting new mothers is to find out what they know about breastfeeding, ask them to reiterate the information that I have told them about breastfeeding, and then have them demonstrate appropriate latches and hand expression prior to discharge. I also make sure to educate the women on their community resources and where to seek help when needed.
What are the top 5 tips you would give a new mom regarding breastfeeding?
1.  Breathe and relax!
2.  Learn how to hand express.
3.  Surround yourself with positive and supportive people.
4.  Know your community resources.
5.  Don't wait to get help. If you are having troubles or have questions, ask for help immediately.
More GRH Stories