Posted: August 3, 2018
Lashen Naidoo brings a wealth of retail pharmacy expertise to providing better solutions for Grand River Hospital patients and families.
Lashen manages GRH's Health Care Centre Pharmacy. The hospital owns the retail pharmacy, with net proceeds supporting patient care programs. Health Care Centre Pharmacy has been in business since 1990 in the KW Campus main lobby, with the recent addition of a satellite location in GRH's regional cancer centre.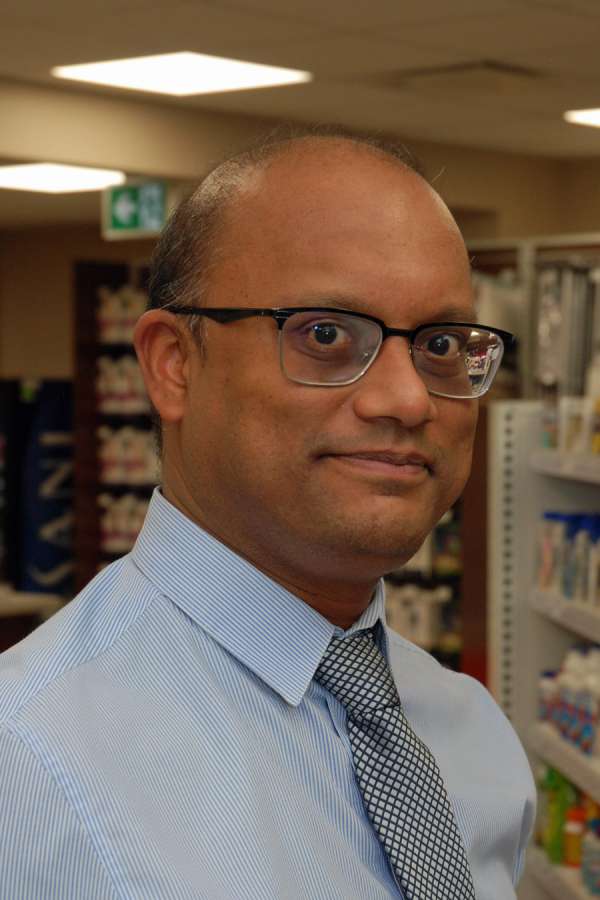 Lashen enjoys working with his retail pharmacy family to support patient care needs. But he's also keen on partnering with programs throughout the hospital to find creative new ways of providing patients with options for care.

---
Why did you become a pharmacist?
During my last few years at school I worked part time at our local community pharmacy. That was a very positive experience and helped motivate me to pursue a career in pharmacy.
As a pharmacist, I really enjoy being part of the health care team and working with patients and other healthcare professionals to improve patient quality of care.
What brought you to Grand River Hospital?
A major Canadian pharmacy chain came to South Africa to recruit pharmacists and that is how I arrived in Canada. After spending six-and-a-half years as a franchisee, I felt that I needed a change. I wanted a career direction that would help me make a more meaningful impact on patient care.
What do you enjoy the most about your work at GRH?
I truly enjoy working with people to help improve their health and their quality of life. We do need to view our patients more holistically and engage them to determine their expectations.
GRH has been a great fit for me and I have had the opportunity to work with some wonderful staff in a variety of programs. My role at GRH provides me with a high level of professional fulfillment.
What keeps you on your toes?
My staff and our desire to always try to find a solution to a problem. A few of the partnerships we have embraced at the retail pharmacy have been due to staff queries from other programs.
It gives me great satisfaction to help find innovative solutions to challenges at GRH that also enhance patient care.
What are some of the partnerships in which Health Care Centre Pharmacy has been involved?
There are a number of different areas where we've partnered to offer new service.
For example, our Meds to Beds program brings the medications that a patient may need when they leave the hospital right to their bedside. After the program's success at the KW Campus, we've trialed it at Freeport with promising results.
We have provided injectable medications to our outpatient physical medicine clinic at the Freeport Campus as well as neurology services taking place in the Kaufman building. We've provided new services for patients that can ease pressure on growing program areas.
There are too many to list. The retail pharmacy's involvement in these programs would not be possible without the support of my staff.
What makes you proud of the retail pharmacy and its people?
Our pharmacy's primary strength lies in our staff. I have a fantastic team of regulated pharmacy technicians and pharmacists who really work well together.
You hear of the cliché about a work family. They truly epitomize that concept. They work extremely well together... always with a singular focus on doing what's best for the patient.
We are cognizant of how the pharmacy's success financially benefits the hospital overall. We've found a good way of ensuring great patient care through an effective business.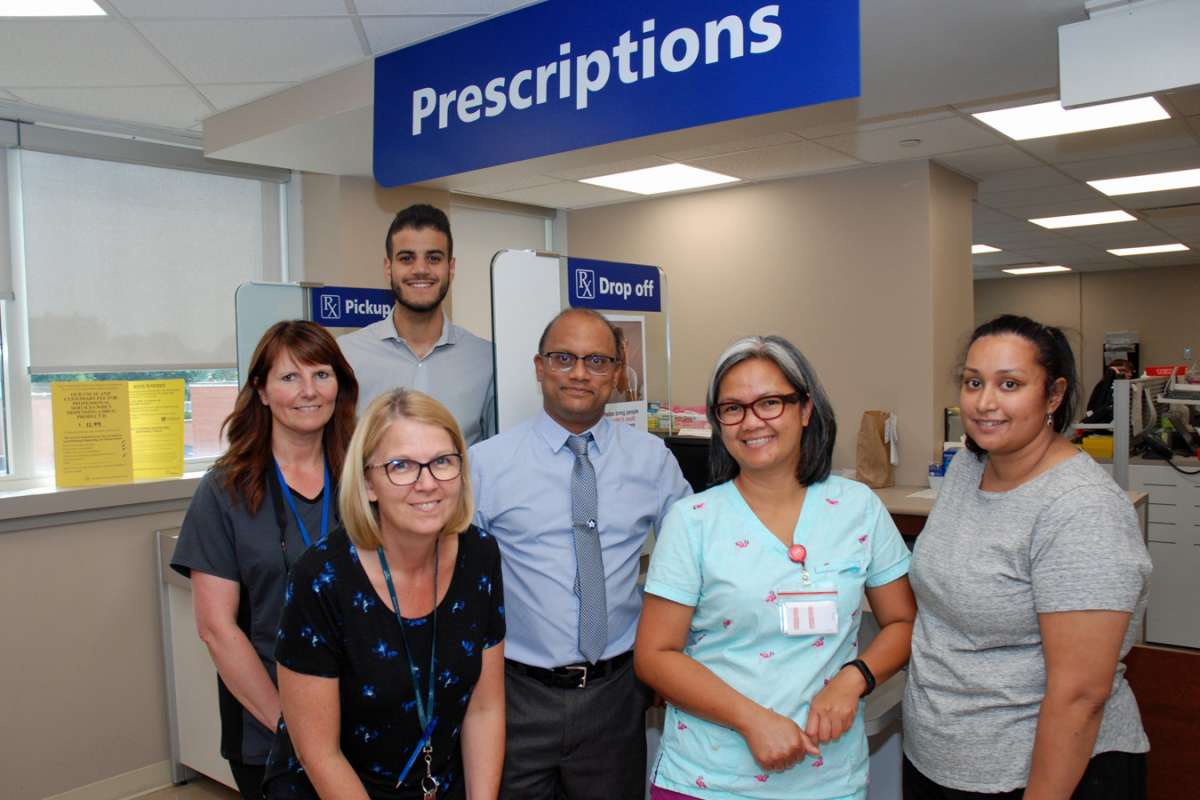 More GRH Stories