Posted: February 8, 2018
For 30 years, Greg Donnell has done his utmost to build on the opportunities that have presented themselves at Grand River Hospital.
Greg is GRH's facilities manager. A millwright by trade, he moved to the region and became employed at GRH in the late 1980s. He has learned new skills along the way, supporting upgrades and improvements in the physical plants of GRH's main campuses. 
Today, he's focused the massive infrastructure at GRH that supports patient care, and renewing the ranks of the professionals who keep the hospital's physical plant running around the clock.
---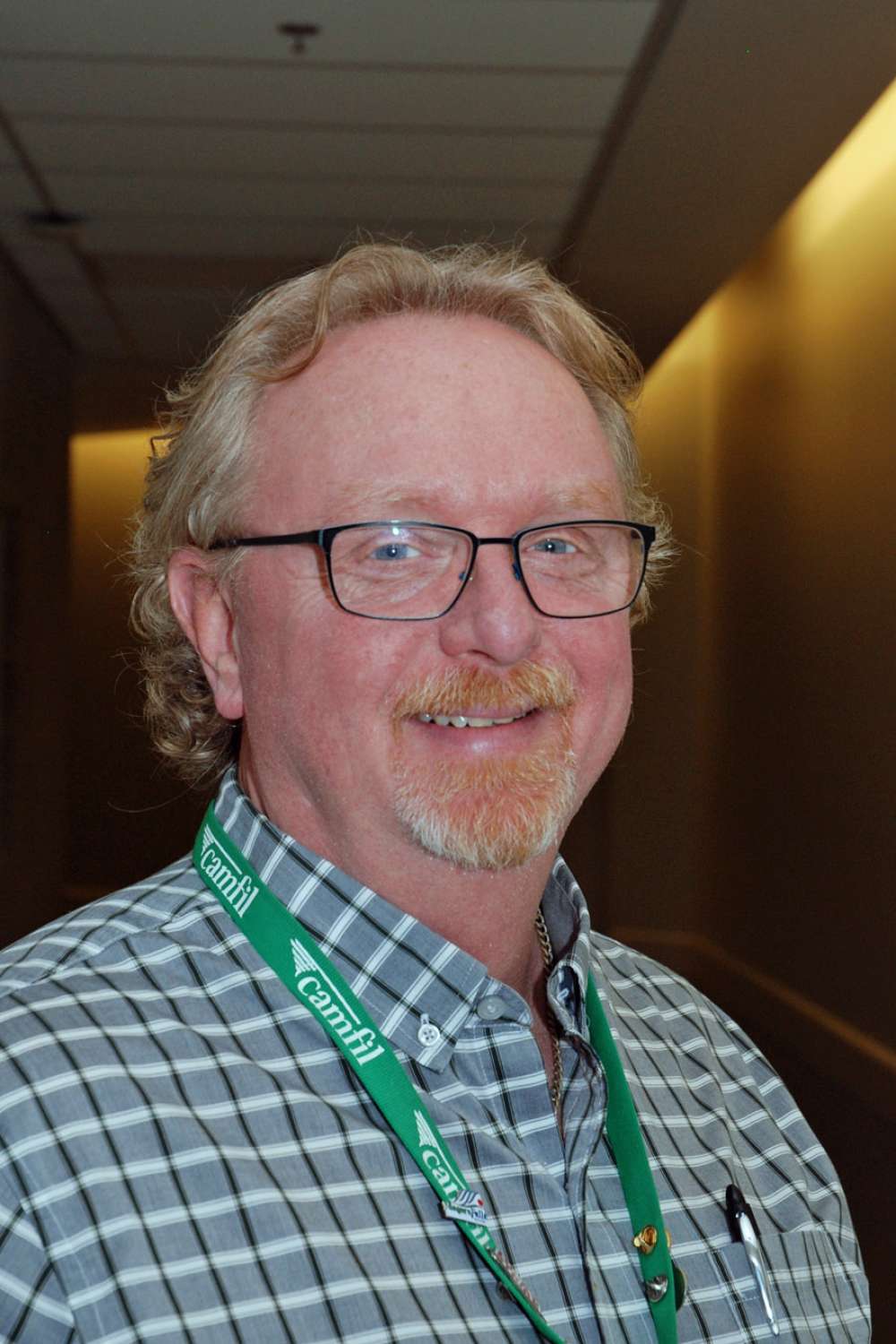 Why did you choose Waterloo Region and Grand River Hospital?
I moved from small town Eastern Ontario to Waterloo Region in 1987 because I heard that this area was the land of opportunity. The region had the lowest unemployment statistics in Canada, some of the best schools in Ontario and many large employers. I could see that this could present opportunities not only for me but for my young family as well.
I wasn't in KW long before I was presented with an opportunity to work at the hospital in the maintenance department as a millwright. I was young and I had no idea of what working at a hospital would be like as I had spent most of my career as a factory worker.
I quickly realized that working at a hospital was an opportunity to learn. The building had many different systems that I had never been exposed to before. The maintenance staff was comprised of skilled tradespeople who were long term employees. There was a group of younger people like myself coming into the hospital as others were retiring. It was a changing of the guard so to speak.
My new work mates made me feel welcome. They were happy to teach and transfer knowledge. It was a great atmosphere to work in with friendly, caring staff.
How has GRH changed over time, how did your career change with it?
The hospital environment has been constantly changing to meet the needs of the community. Likewise, the maintenance department was constantly changing to meets the needs of the building and the people we serve. It seemed like there was always some sort of renovation or upgrade happening to our facility that brought in new technology.
Along with the new technology came training opportunities as needed to maintain the systems. I saw an opportunity in my department to learn a new trade while working here and became a refrigeration/air conditioning mechanic. Over the years I was given more responsibility working in two trades, while I expanded my knowledge base. The hospital was always supportive of staff that had ambition to learn and expand their knowledge.
The hospital and my managers always made me feel that I was an important part of a team. I gained the respect of my peers and then became involved in the union as a steward. Over the years I transitioned into the role of union chairperson. This showed me another aspect of working with a large employer. It was another opportunity to learn.
When you transitioned from more front-line work to a management role, how did your perspective change?
When I became maintenance coordinator, I learned much more about how a hospital was run, and how many dedicated people it took to keep this place going. I was amazed by all of the processes, policies, regulations, standards, funding sources, budgets, committees etc. that had to all come together to run a community hospital.
This is when I really realized why I was here, why we as hospital employees are here. It's for the community. We, as hospital employees, are serving the community that we live in. This is not just a job or a career but it is a responsibility.
Everybody who walks through the door of the hospital is a customer, a member of the community, a relative, a friend, a neighbour. It is our responsibility to ensure that all of our customers can come to a healthcare facility that is properly maintained and safe, as well as a comfortable, friendly and caring environment.
Working in the management team presented a whole new range of opportunities for me at a higher level. Instead of maintaining and repairing the systems in the hospital I was involved in upgrading hospital infrastructure, installing new systems and bringing in technology that has helped to grow and renew our hospital.
What's your role now and what are your key responsibilities?
I am now the facilities manager. The opportunities have never stopped, and neither has the learning. It has come full circle. My peers that I started my career with are now retiring or planning their retirement in the coming years. I am now involved in succession planning for my department, bringing in young talent to take over the maintenance of the hospital, transferring knowledge… it's the new changing of the guard.
What's the best part of working with your team?
I now have the opportunity to foster a team environment where my staff feels respected. I want to give them an opportunity to excel, utilize their knowledge and resources to the best of their abilities, and provide the highest quality service through continuous improvement. I want us all to be proud of who we are and what we do. Because ultimately, we're here to support patient care.
More GRH Stories