Posted: May 10, 2017
A young Hermine Brown narrowed down her career options to nursing or teaching.
What she didn't know is that as her career moved along, she'd end up dipping into both fields.
Hermine is a clinical nurse specialist at Grand River Hospital. You can find Hermine in the hospital's surgical program, which was her first placement after graduating from nursing school.
A major part of her role is education… not only to support patients as they move on to continue their care at home, but also for health professionals who are enhancing their skills or adopting new techniques.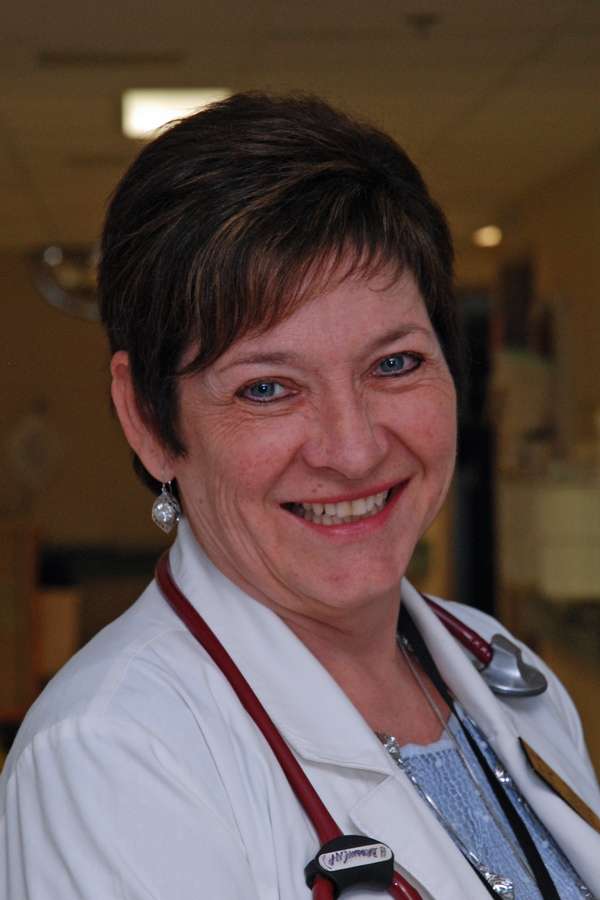 Hermine has avoided resting on her laurels. She has earned a master's degree in nursing and her post-masters nurse practitioner diploma.
The variety of Hermine's experiences between care, teaching and her personal studies has kept her extremely active in GRH's surgical program.
---

Why did you become a nurse?
When it came to making a career choice I was torn between teaching and nursing. Thankfully I chose nursing and have enjoyed the best of both worlds.  Like most nurses, I enjoy helping people get back on the path to wellness.
What brought you to GRH?
When I graduated in 1982, the school of nursing assigned students to a specific clinical area for a few months of clinical experience prior to graduation.  My time was shared between intensive care unit and the sixth floor (surgery). I now feel that my career has come full circle, as I am back working in the surgical program.
I spent many years as a staff member in ICU, then as the educator on the inpatient surgical unit, then as a nurse practitioner on the acute pain service, and most recently as the clinical nurse specialist following patients who've just had a hip or knee replacement.
Despite working in many other areas such as occupational health, public health, urgent care, and in administration, the acute care hospital setting (specifically surgical services) is the specialty area I call home.
Also, since 2008, I have maintained a part-time faculty position with McMaster University's school of nursing. I feel an immense sense of achievement when I see former students now employed at GRH!
What do you enjoy about the work?
I am so fortunate that I love my job! I love meeting new people, and have the privilege of working with a fabulous group of bright, high energy, and caring individuals.  I credit their critical thinking skills in identify potential problems. Staff must think "quick on their feet" as on some days, a third of the patients on our unit get discharged! We truly have a high- performing inter-disciplinary team.
I also love to learn.  There is not a day that goes by that I don't learn something new or research a topic I am unfamiliar with. I stay current in practice by taking courses, attending conferences and reading a wide variety of journals.
What keeps you on your toes?
I stay alert by managing patients with multiple health issues, mixed with potential post-operative complications and having to determine what might be going on with them.
Often patients present very differently so you have to be suspicious for multiple problems. It's often the digging for more information where you find the answer. Knowing too that I have lots of resources and specialties to call when I need them is an enormous relief.
What has changed in nursing and what is your advice for those new to nursing?
The patients are now so much more complex, and therefore nursing has become more complex. The pace is much faster. Overall for me, choosing nursing as a career was a good choice.
My advice for those who are just getting into their nursing careers is that nursing is diverse and there are so many areas that you can work in. You just need to find your niche.  When you like your job, it shows.
What do you like most about being at GRH?
I love being able to work in an advanced practice role of clinical nurse specialist. It allows me to utilize my education as well as my clinical expertise. I have built wonderful friendships and relationships, some which continue on from even my ICU days.
The CNS has a clinical component to it, meaning seeing patients.  The role includes identifying trends, issues, and implementing best practices that lead to improved patient outcomes and clinical excellence. I find my role very rewarding.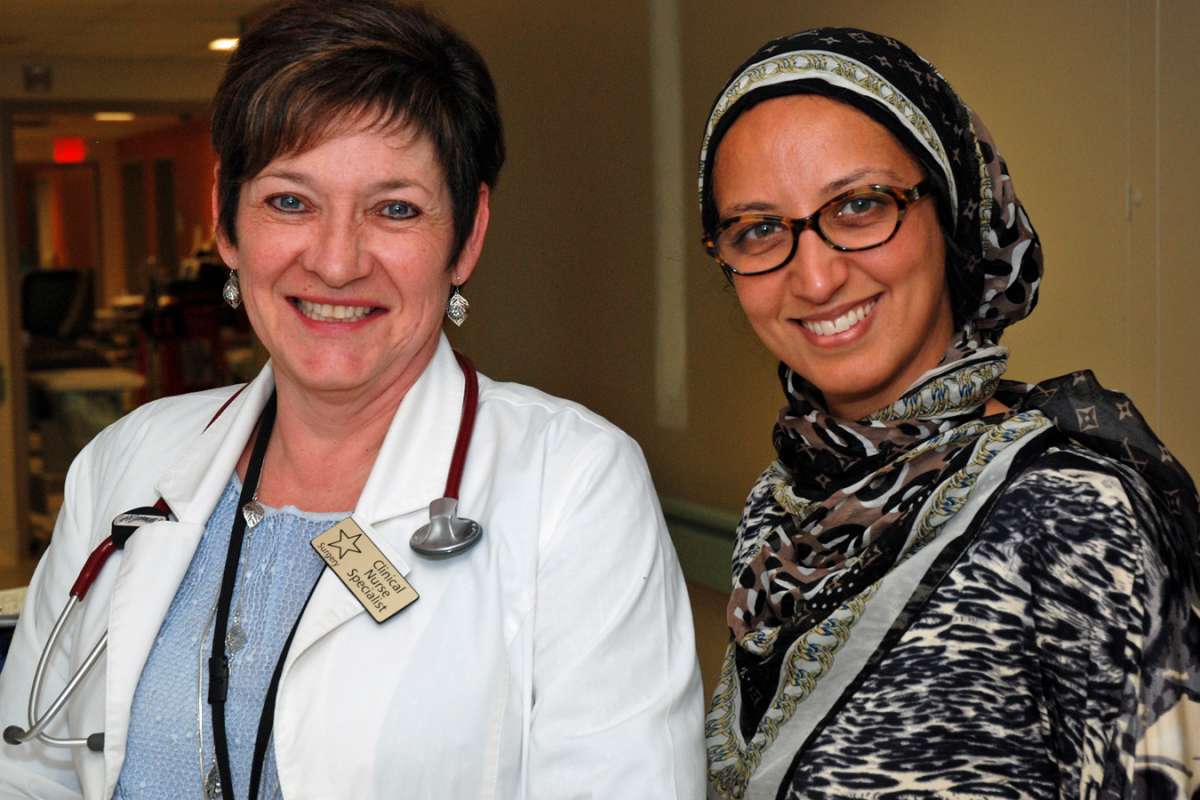 More GRH Stories