Posted: March 17, 2017
Medical student Laiya Carayannopoulos has enjoyed a great experience in Grand River Hospital's medicine clinical teaching unit.
So much so that she's serious contemplating internal medicine as the next step in her medical education.
Laiya is finishing her third and final year of her medicine degree with McMaster University's Michael G. DeGroote School of Medicine Waterloo Regional Campus.
Undergraduate medical students such as Laiya go through several clerkship placements to receive hands-on learning experience. Some of this learning takes place in clinical teaching units (CTUs), in which clerks provide care while learning from more advanced learners as well as seasoned physicians.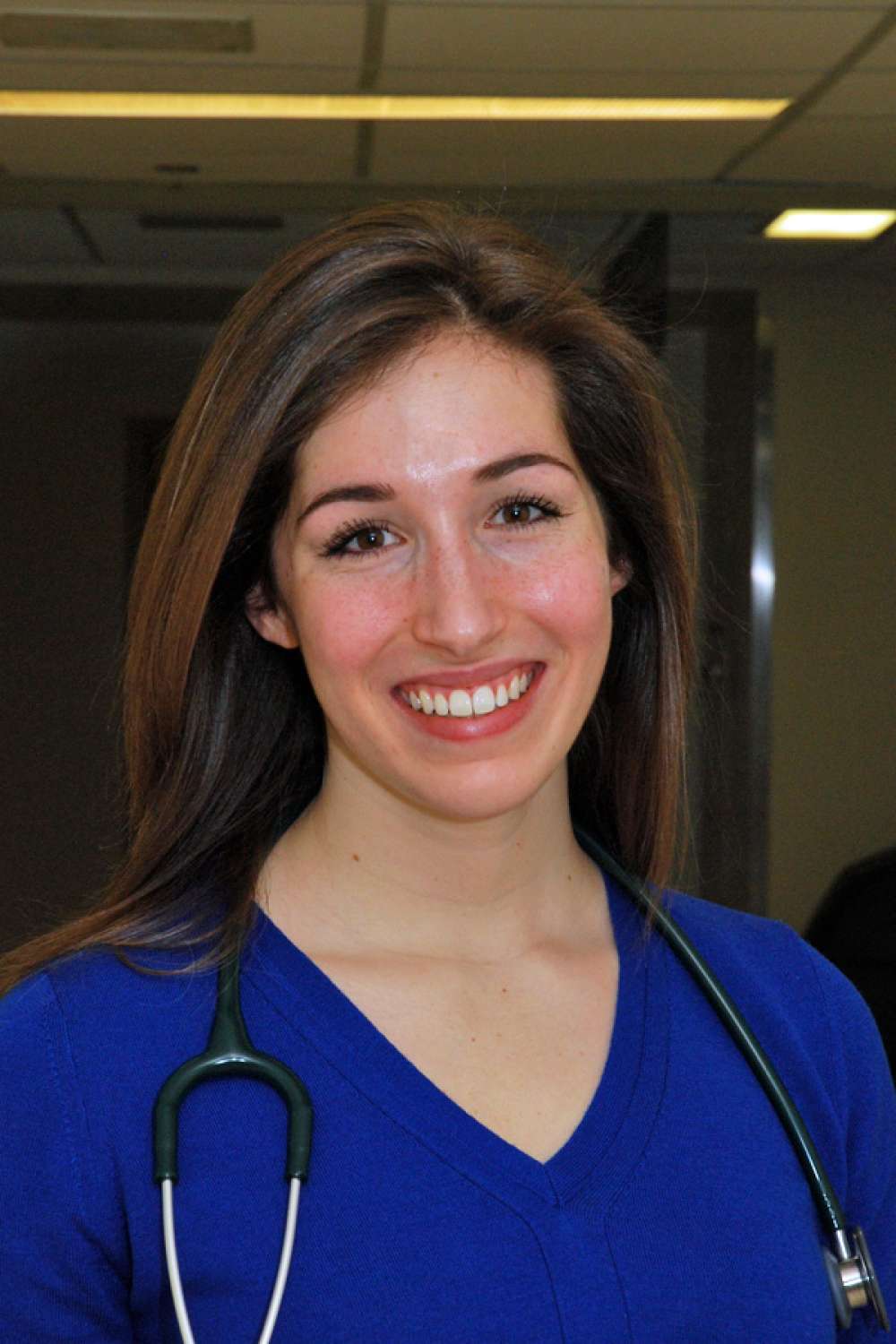 Having completed a placement in a larger CTU, she greatly enjoyed GRH's CTU because of the wide range of cases from which she could learn as well as support from the unit's staff.
---


What was your first experience in a CTU like?
My first experience on a CTU, like that of many others, was pretty intimidating and a bit overwhelming. There are a lot of patients, a lot of learners and just a lot to know, and that was very scary for me at first. 
I happened to be coming on six weeks after the learners who were ahead of me. They already had their footing and knew what they were doing. So I missed the basic orientation of standard "how to" and this meant I had to learn to swim while already in the deep end.  
How was it different when you did a clerkship in GRH's CTU?
By the time I got to CTU at GRH I was far further along in my training, and so I was already feeling more confident (although still pretty nervous on day one!). This, combined with finding myself in a smaller group of learners, made it a lot more comfortable for me. It was easier for me to learn the ropes and establish some approaches to standard medicine cases.
What was really cool for me was that the smaller group created opportunities for me to see more patients, including ones with rare and really interesting symptoms. I was able to learn about their unique conditions and how to treat them, under the supervisions of staff physicians.
I had the impression that Grand River was a little community hospital, but it's not, it's massive. You think, 'oh a patient with complex needs or a rare case will be transferred out'. That's not necessarily the case.
How much attention from medical staff were you able to receive?
Being one-on-one with the staff has been a real luxury and the greatest benefit. Anytime I had questions or was trying to figure out how to break something down to approach it, there was always someone right there by my side whose sole goal was to make sure that I learned.
I personally love getting to do hands-on things such as procedures. GRH is rife with opportunities to not only do things like this, but also to identify your own weak areas and work towards improving them. The fact that a smaller group of learners is based at GRH makes it a bit easier to personalize your learning and get the attention you need to have your needs met.
What else is important to you as a learner?
I think an environment in which you're welcomed to learn. Sometimes you can be intimidated to not speak until spoken to, to not be wrong. It makes it hard to venture a guess.
I think people who foster a safety and willingness to be wrong make it easier to work through a problem and determine what the answer may be. I found here at GRH, everyone was very supportive. I find people here are very eager to teach, especially when you show interest.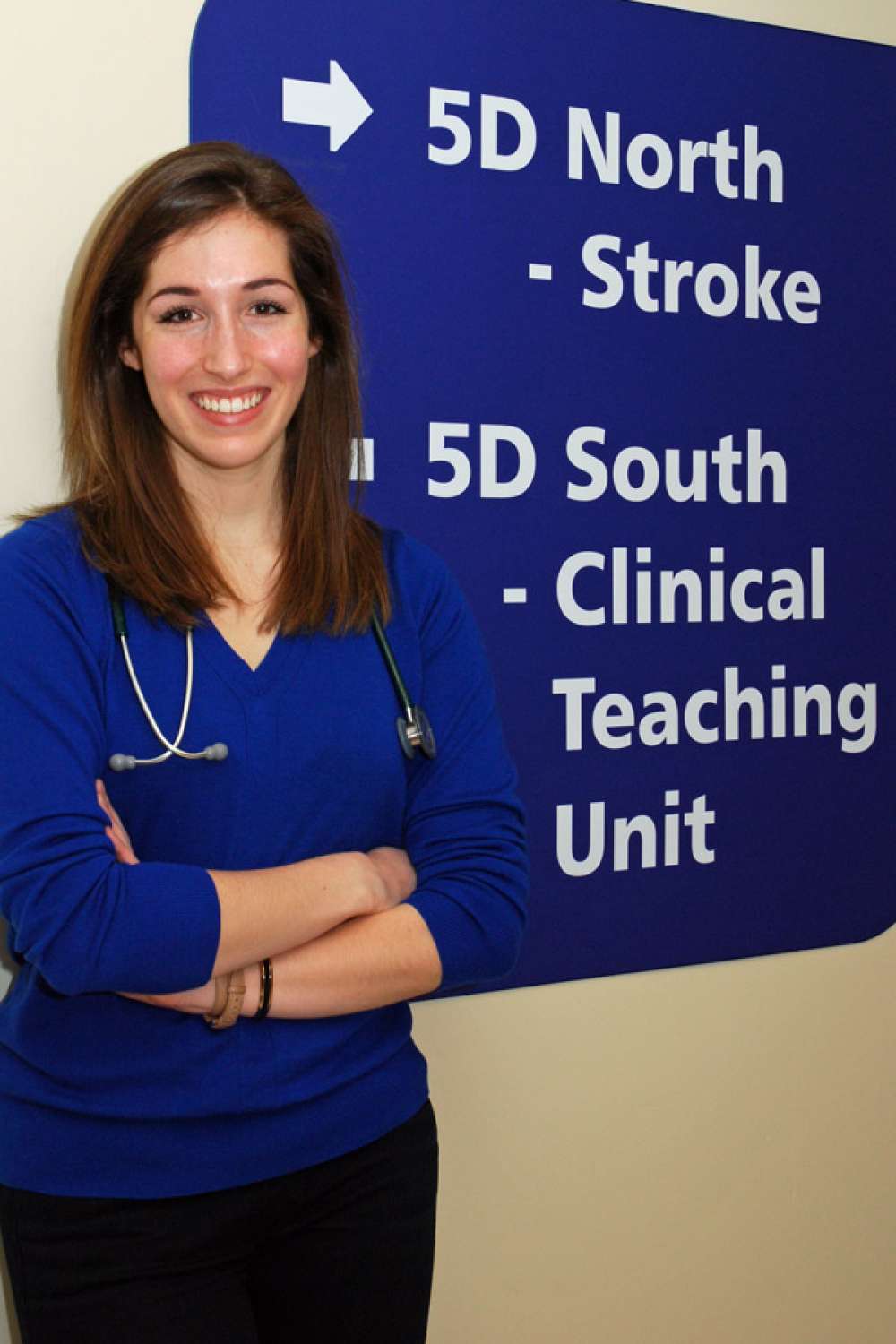 GRH's CTU is relatively new, about two years old. How well did it flow for you?
Things were awesome. As a student, it was fantastic because I could see whatever I wanted or needed to see. I found everyone was very open to feedback and to me expressing what I needed to succeed as a learner.
I feel I've been very lucky being here. What's great about Grand River is the size and the fact that you are one-on-one. It's intimidating and it can be overwhelming, but it gives you a new sense of confidence too.
Clerks are encouraged to talk with a staff physician and say, "This is my idea," and learning that it's OK to have suggestions. It's been overwhelmingly supportive. People are very invested in seeing the learners here succeed.
On top of all this, my classmates and I have been fortunate to interact with incredible patients here at GRH. You can have a perfect CTU structure with awesome staff, but if you don't have patients willing to let students talk to them, provide care to them and learn from them, then it all becomes irrelevant.
In big academic centres it's standard to see residents regularly so it's not such a shock for people, but given that the CTU is still relatively new to GRH people aren't always so familiar with the idea of learners.
Despite this, not only have I been lucky to have patients willing to let me as a student take care of them, but these patients and their families have been unbelievably enthusiastic about getting involved and invested in my learning. It's really exciting getting to be surrounded by that kind of energy. 
More GRH Stories