Posted: May 11, 2018
Family has influenced Vicki Albrecht's career in nursing in two important ways.
Vicki followed in the footsteps of her mother and aunt in choosing a nursing career.
Now as a registered nurse in GRH's diabetes in pregnancy clinic, she's providing support and expertise to help women starting families of their own.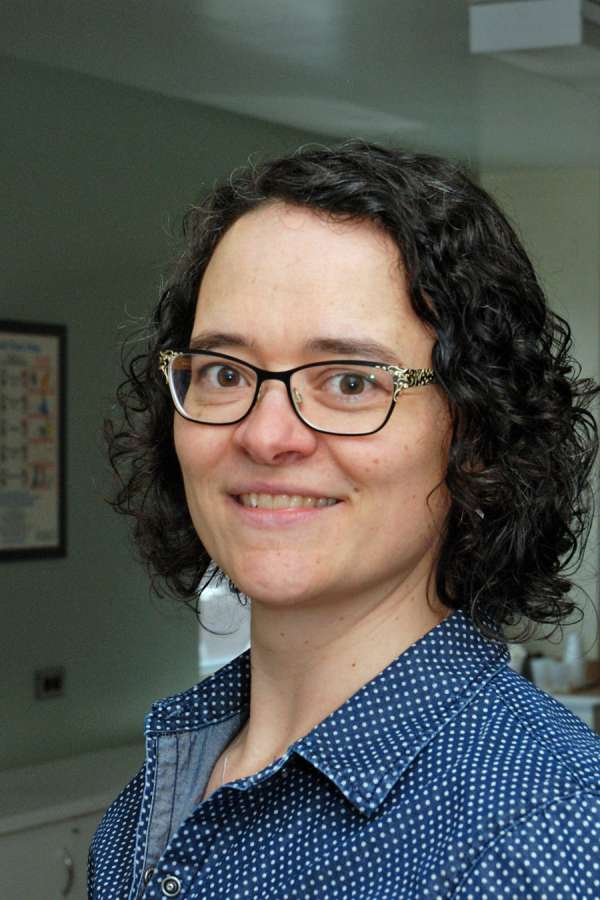 More than 4,100 babies are born at GRH every year. Many mothers have to carefully manage gestational diabetes for their health and that of their babies.

Vicki works in this specialized field, offering advice on taking insulin, and managing other factors to support healthy pregnancies.
She also provides kindness and support when expectant moms are concerned and need someone to turn to.
---
What drew you to nursing?
I had an aptitude for, and a fascination with medical knowledge and science facilitated by some great high school teachers at Waterloo Oxford District Secondary School in Baden.
My mom and aunt were both nurses at KW Hospital (which became Grand River Hospital), so it was a natural fit.
What areas of nursing have you practiced in?
I spent a year on the medicine program at Cambridge Memorial Hospital. I then moved to GRH and the childbirth program for three years. I provided diabetes nursing care for more than a decade, and then started caring for patients with gestational diabetes.
How did you become involved in gestational diabetes nursing care?
When the diabetes in pregnancy clinic was set up here in 2014, I was lucky to have the opportunity to participate in and combine my two favourite areas of practice.
My role is to mentor clients to achieve diabetes management targets. I get to combine two of the clinical specialties in which clients are often anxious or sad, and need specialized knowledge and someone to listen with compassion.
Why is nursing care so important in supporting women with gestational diabetes?
So many women with gestational diabetes are understandably anxious about how gestational diabetes will affect their baby but are also nervous about giving insulin when needed to control blood sugars adequately.
With nursing care they not only have access to information but also the support and encouragement to meet the very tight blood sugar targets recommended for optimal outcomes in pregnancy.
The role of health promotion is also important as gestational diabetes is a risk factor for Type 2 diabetes. Exercise, meal planning and weight management are important skills we want to support our clients to acquire and practice.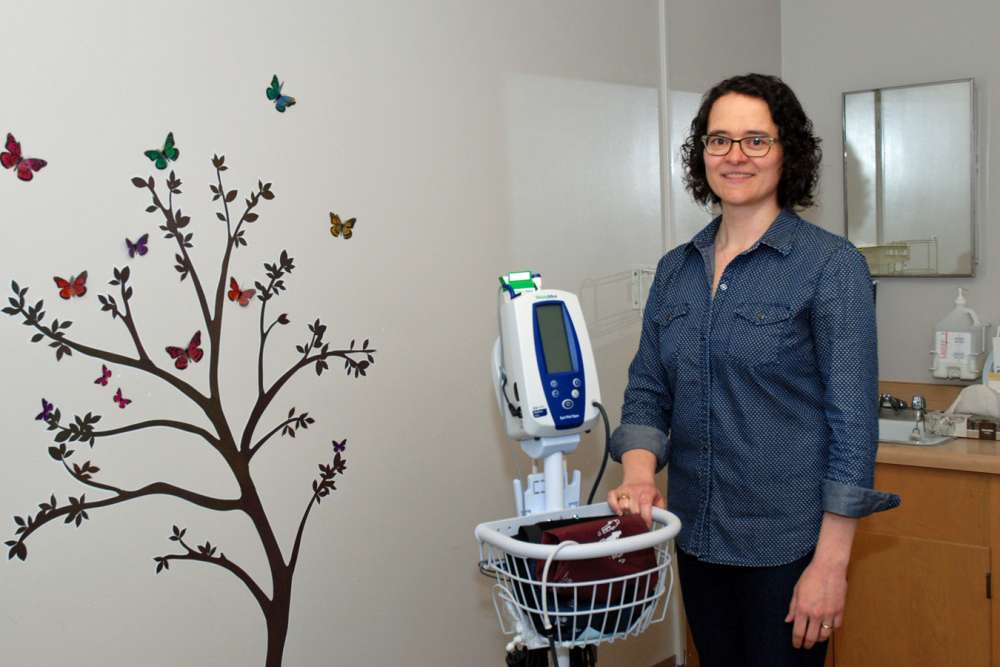 What do you enjoy about this field?
I enjoy seeing the positive interactions among clients on clinic days and am so encouraged when I hear someone who was afraid to take insulin tell another client, "It's no problem, don't worry!"
What keeps you on your toes about it?
The clinic has grown significantly since we first started and some days it is a challenge to meet with every client. I do my best to support and reassure my clients and look for ways to improve our clinic for both our clients and the endocrinologists who provide the clinical expertise.
What are you thankful for in your nursing career?
I am deeply thankful for the nurses, endocrinologists and staff members who shared their wisdom and enthusiasm when I was a student nurse and a new staff member and to those who provide leadership and encouragement in my current practice of nursing.
More GRH Stories