Posted: November 8, 2017
After almost a decade and a half at GRH, Laura's commitment to caring for and supporting patients remains strong.
Laura, a radiation therapist in GRH's regional cancer centre, believes in individualized patient care and finds great satisfaction knowing she has helped her patients through their cancer experience.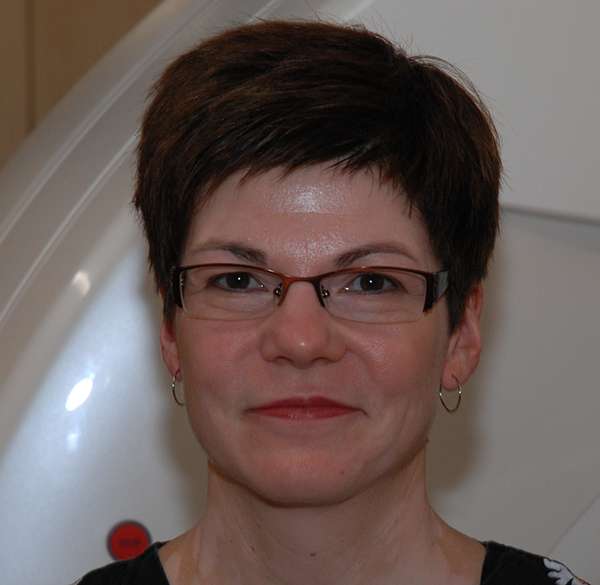 What drew you to a career in radiation therapy?
I completed my Bachelor of Science degree from the University of Waterloo and was exploring career options when radiation therapy intrigued me. I felt like it was a career that I could utilize my science background with direct patient care. Radiation therapy is highly technical. We work alongside physicians and physicists to develop treatment plans for each patient. We then implement the plans by delivering treatment with great precision and accuracy. This involves educating, communicating and offering support to patients on a daily basis. I knew this was a career choice where I could help those battling cancer.
How did you come to work at GRH?
I completed my radiation therapy training at the London Regional Cancer Program in 1997. I continued to work there until GRH's regional cancer centre opened in 2003. I grew up in Waterloo so coming to the cancer centre was like coming home. I was part of the initial radiation therapy team that opened the cancer centre and I am so happy to be able to give back to my home community.
What do you enjoy about the work?
My greatest joy is working with my patients. I have met some of the strongest people I know in this field.  They have taught me what is truly important in life and how to cope in the face of adversity. We see our patients every day, some for up to 40 days, so we get to know our patients, their families and friends. It gives me great satisfaction knowing I have helped them get through their treatment and on to the next step in healing.
When you're supporting a patient, what's the most important thing they typically need?
It varies from patient to patient. Some patients want to come in, have their treatment, deal with the side effects and be done. Others need more encouragement. Some like to have a lot of information and others not as much. I would therefore say that the most important thing they need is for someone to listen to them and support them in whatever way works best for them. 
What keeps you on your toes?
Radiation therapy is a continually advancing field. The technology is ever changing, new techniques are being developed and new clinical trials are started. Continuing education is vital in our field in order to keep up with all of the new advancements.
How has radiation therapy changed in your 14+ years at GRH and the cancer centre?
When I started at GRH we started with one CT simulator, one treatment machine and 10 radiation therapists. We now have two CT simulators, five treatment machines and over 30 therapists. The treatment techniques are more conformal enabling us to deliver higher doses to smaller areas. More advanced imaging has also allowed for these more targeted therapies.
More GRH Stories