Posted: February 28, 2023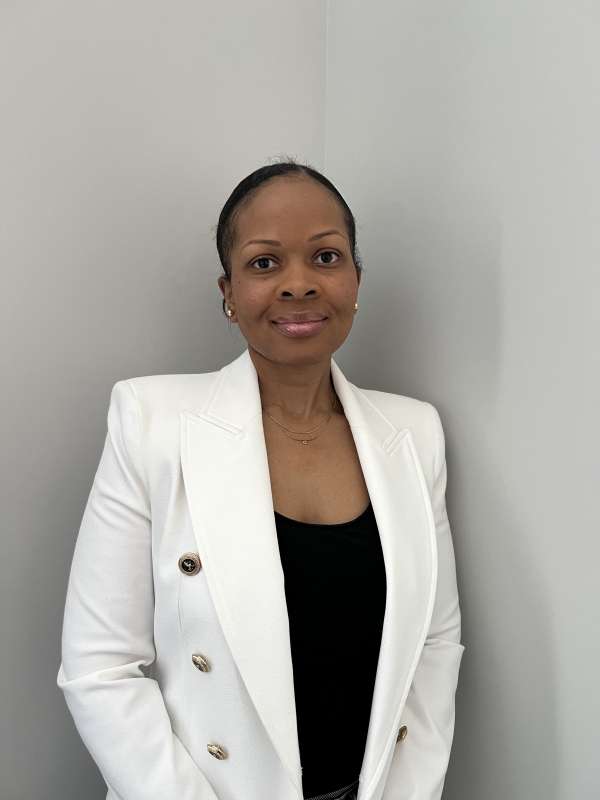 My name is Rosanne St. Bernard – I have been working at GRH as a Non-Malignant Hematologist since December 2016
I completed my Masters degree, Medical degree, and Internal medicine residency at the University of Toronto. My fellowship in Hematology was completed at The University of Western Ontario, where I developed a passion for non-malignant Hematology and an interest in training the next generation of physicians. When I completed my Hematology fellowship, GRH was well-suited to my medical and professional interests because of their affiliation with the McMaster University Internal medicine training program and their need for a Benign hematology program.

What do you enjoy about working at GRH?
I feel very fortunate to be working at GRH because of the collegial and supportive nature of the staff members. In addition, my passion for teaching is met through my frequent interactions with the medicine trainees.
How do you see your role as a Black employee in the health care field at GRH Can you share a specific experience or accomplishment that you are particularly proud of in your career at GRH?
As a Non-Malignant Hematologist I manage patients with a number of medical conditions including sickle cell anemia. Sickle cell anemia primarily affects Black patients who often experience episodes of pain requiring frequent visits to the ER and other health care providers. The intersection of sickle cell, chronic pain stigma, racism and knowledge deficits can result in negative experiences when health care is sought, which can be a barrier to appropriate care. I have given teaching rounds to our ER department on the management of acute sickle pain. In addition, I have worked with the ER team to create standardized order set which will help to improve the patient and physician experience when treating sickle cell patients. I think this is a great first step to improving the care of sickle cell patients in our region.
More GRH Stories