Posted: March 24, 2017
Raynna Cameron is proud to be part of a team making recovery possible at GRH's withdrawal management centre.
Raynna has worked at GRH for ten years. She has been an active part of the hospital's withdrawal management centre at the corner of Park and Glasgow streets.
She wears many hats at the centre, but is most interested in being part of the change that clients undergo as they withdraw from alcohol or substance use.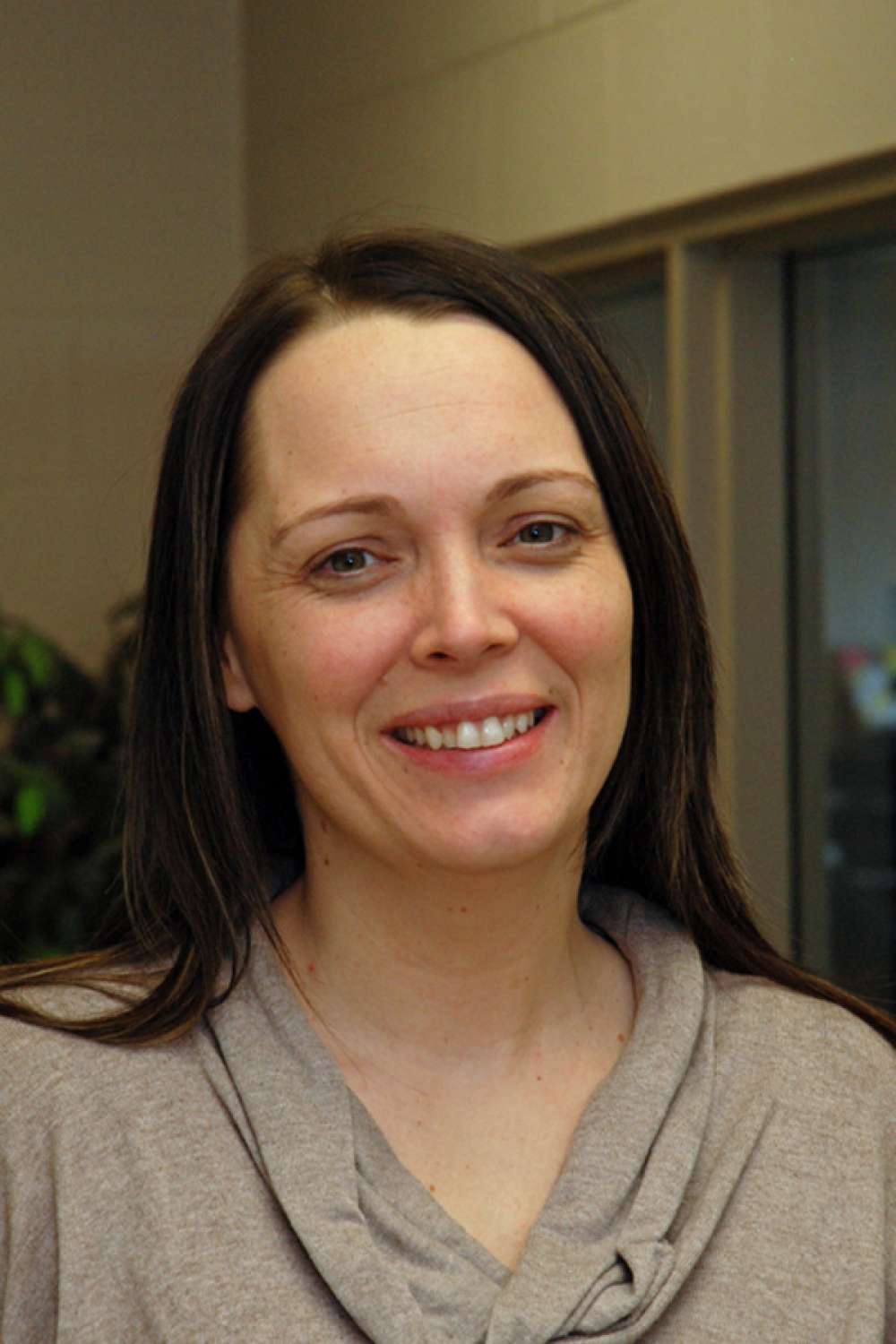 Raynna does that by providing a safe environment for clients, and helping them access the supports they need to recover. Part of that recovery has included a much stronger recognition of the links between mental health and addictions.
---
What's your background in withdrawal management or addictions care?
I started out in addiction care as a volunteer. I had recently completed my undergrad in psychology and wasn't sure what I wanted to do. 
I started volunteering at any agency that would have me. One of those agencies was the local addictions service, where I spent the next year learning as much about addiction care as I could.
I spent time at an outpatient counseling centre, a long term recovery home, and a withdrawal management centre in Cornwall. I then completed my addictions studies at McMaster.
Why does that area of work interest you?
Substance abuse was close to me personally, but I never considered it as a career. As a volunteer, I was surprised with how well it fit. 
I get to meet an incredible range of people and listen to their stories.  I help to provide a safe, supportive environment for people who want to change their lives, and help them to access whatever tools they need to do that.
The process is filled with ups and downs that can be frustrating, but being a small part of that change is extremely rewarding.
How did you come to work at GRH, and the WMC?
I started working at GRH in 2007 when I moved to Kitchener. I approached the director of WMC because it was my favourite area to work as a volunteer. I was trying to research the addiction resources available in this area. We met for an informational interview, which led to a job soon after.  
How has addictions care changed over the years, and how has that affected your work?
We have become much more active in treating addiction as a mental health issue and recognizing the connection between substance use and other mental health problems.
In the last decade, we have gone from talking a lot about how this is important, to taking real steps to implement these principles into client care.
We can now help clients get referrals for psychiatric consultations and connect with other mental health resources in the hospital and in the community. We also discuss the relationship between substance use and mental health in our groups.
What are you proud of at the WMC?
I am proud of our teamwork at WMC. Following each client's progress throughout their length of stay can be difficult with many different staff working.
We maintain excellent communication skills to make sure everyone is always on the same page and that everything, from filling prescriptions to cooking dinner, gets taken care of.
I also appreciate the diversity of experience of my coworkers.  We come from different backgrounds professionally and personally, and have different approaches, and we learn a lot from each other.
Learn more about GRH's withdrawal management centre
More GRH Stories