Posted: September 7, 2016
Clarence Graansma has always had a knack for working with electronics. But he's particularly passionate about using that skill to help patients with kidney disease.
Clarence repaired consumer and industrial electronics at the start of his career. A desire to do something with more of an impact for people led him to specialize in biomedical technology in 1988.

Clarence then joined Grand River Hospital's renal program and has been here ever since. His career as a renal technologist has primarily involved servicing the machines that provide life-sustaining dialysis for patients with kidney failure. The treatments remove toxins from their bodies.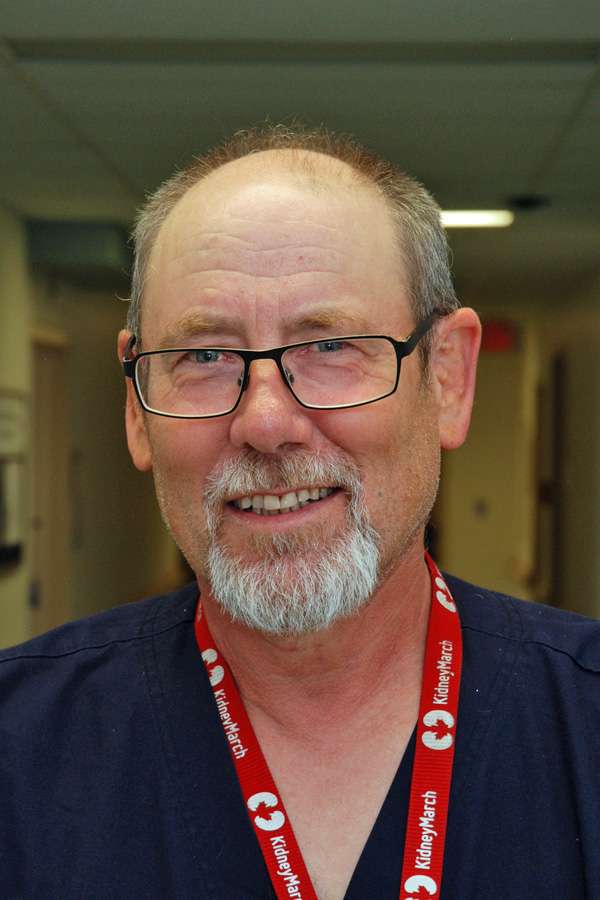 Clarence has been actively involved in many kidney care innovations over his three decades at GRH. He particularly enjoys supporting patients to manage their own dialysis care at home.
Clarence plays a big role in assessing homes to install dialysis equipment, helping to make any needed renovations a reality and then overseeing the technical support of the equipment. The program will soon have nearly 50 patients across Waterloo Region and Wellington County. 
---
What's the scope of work that you do, and what do you enjoy the most?
My role has changed over the years. When I started, I fixed dialysis machines, we looked after the water system, all the maintenance and repairs. At that time, we also helped set up the machines.
We also do clinical support. Sometimes, the nurse will have a problem with the machine. They may not know if the source of the problem is the machine or something with the patient or the supply lines for example. We'll help them trouble-shoot that. We know enough about the clinical side and exactly how the machine works so we can help.
I like to work on equipment, the electronics and mechanical systems. But I like the patient contact. You especially have that in home dialysis. At home, I see the patients on their evaluation (if the home is suitable for installing dialysis equipment)
When we assess a patient's home for whether they can move to home dialysis, I go with the nurse and we talk with the patients. We tell them how good home dialysis is for them, and what it can do for them to get them more motivated. Home dialysis allows them to dialyze more than three days a week, which can be better for their health.
Every single situation is different, every house is different, every patient is different, their needs, their wants. We're kind of molding what we need to do to fit their lifestyle.
What's it like for a patient moving from having dialysis in hospital to having it in their own home?
They're always really hesitant at first. Everybody thinks, 'Well, I don't know if I can do this'. We have some of the best nurses for training and getting those patients comfortable.
We go to them and we say, "We'll look after it if you have a problem." I convince them that we're very confident in the safety of our equipment. Once they're home for a while, their attitude changes completely. And they start telling other people, "If I can do it, anyone can do it."
We have a lot of satisfaction with our patients. After a while, they realize there are health benefits to home dialysis. We try to get them to dialyze more often. The more they do it, the better they feel. For people on nocturnal (overnight) dialysis, they feel very good.
What's involved in getting a patient on to home dialysis?
I go out and assess the home and work out a plan, and then I get the electrician and plumber to do the needed renovations and I oversee the work. We supply the equipment and supplies, we pay for all of the renovation costs. They have to pay for their own water and electricity costs. Most patients don't mind because if they dialyze at home, it reduces their transportation costs.
What kind of satisfaction do you get out of working with home dialysis patients?
So often, I have patients come to me after we do a renovation and say "Thanks for doing a good job, thanks for doing this for me." They personally come to me and it's very rewarding.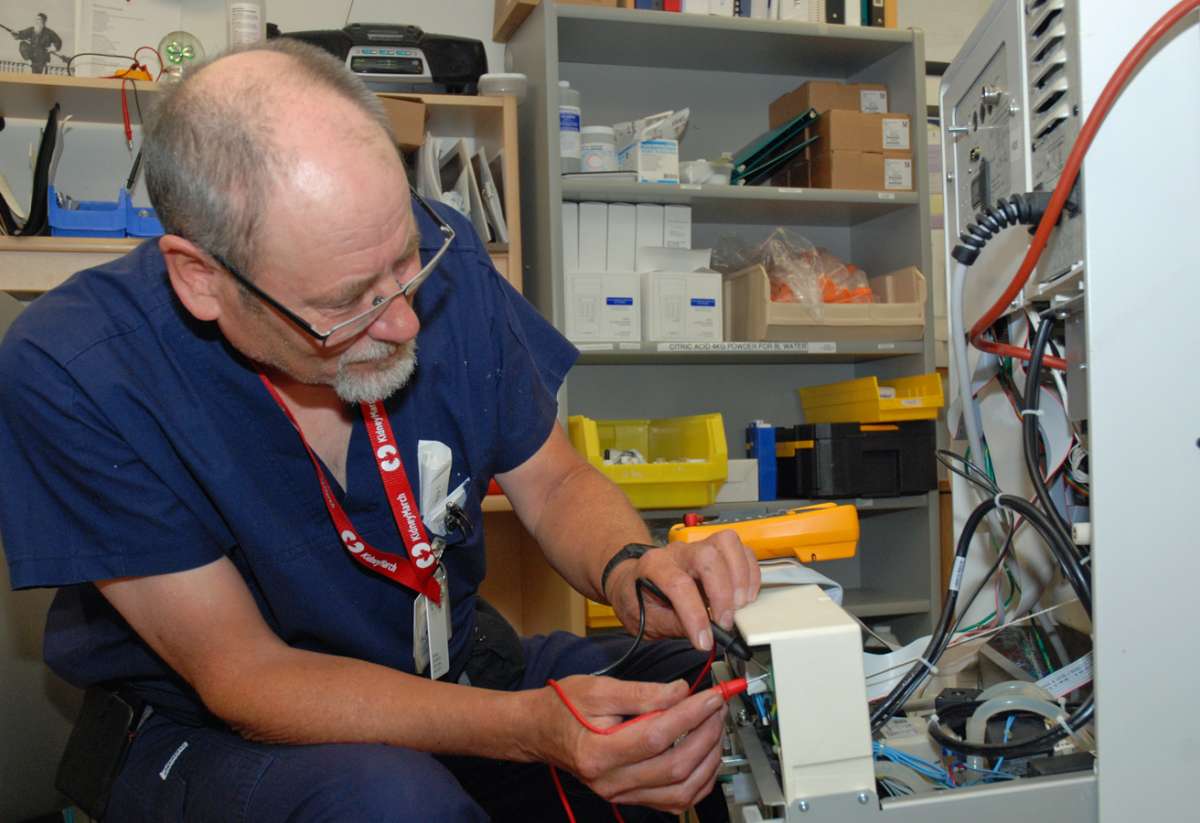 More GRH Stories