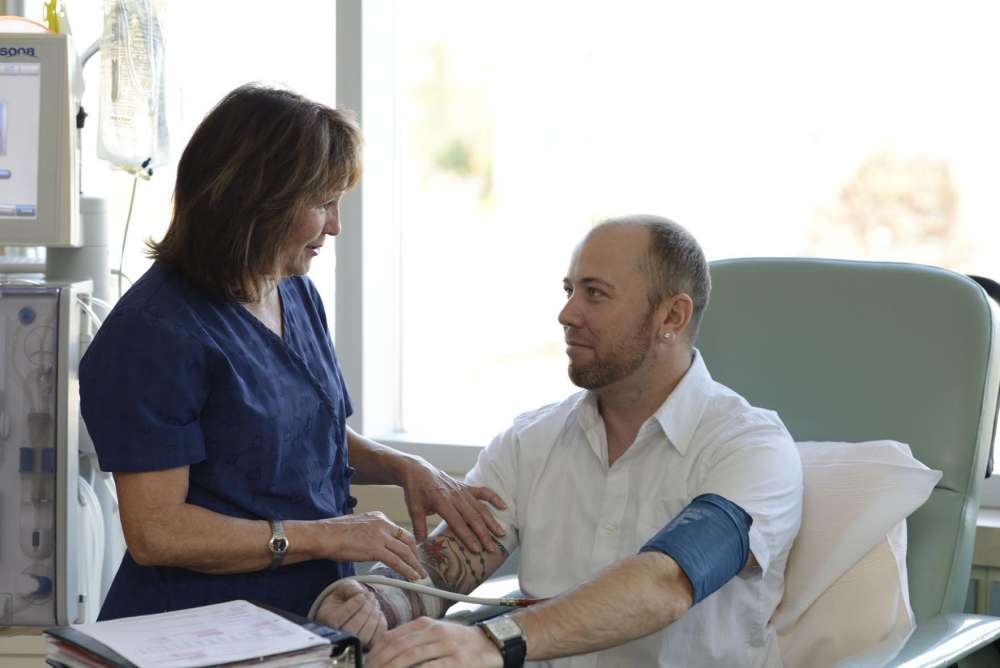 Home hemodialysis is an excellent way to manage your kidney disease in the comfort of your own home. You will receive supervised training using the dialysis machine until you feel confident and comfortable. This allows you increased independence and a greater degree of control over your disease and treatments. Home therapies are also gentler and better resemble your kidneys' natural function. Home therapies include nurses on call 24 hours a day, seven days week.
Training takes five to six weeks of in-hospital training. Your training schedule is determined by you and the training nurse.
Our home hemodialysis unit is located at:
Grand River Hospital's KW Campus
835 King Street We­­st, Kitchener
7th floor C wing, 519-749-4300, extension 3926 or 3932.