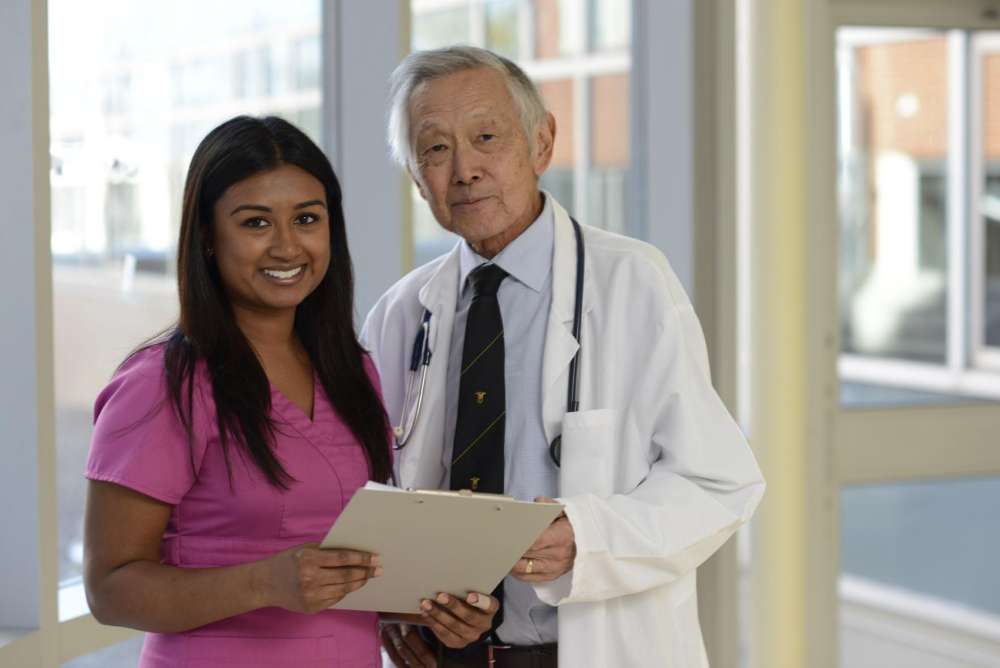 Think of yourself as part of your renal team. Play an active role in your health and it will help you to achieve your maximium level of independence.
The following is a list of healthcare professionals at Grand River Hospital who may care for you. There are also many others who support your care behind the scenes.
Nephrologist:
A nephrologist is a doctor who specializes in kidney care. You will have a nephrologist directing your healthcare needs for dialysis.
Nurses:
Nurses care for you during all stages of your chronic kidney disease journey. They have the knowledge and skill to provide safe and quality care. These nurses have special training in hemodialysis and peritoneal dialysis.
Pharmacist:
Pharmacists will educate you about the importance of your medications and assist you with how to take them. Always keep a list of your medications with you, including vitamins and supplements.
Dietitians:
Dietitians will educate you about the importance of the types of food in your diet and guide you with options/changes to your diet. A healthy diet improves your health. They will work with you to develop a meal plan based on your needs.
Social workers:
Social workers are here to help support you and your family. They offer counselling and assist you with ways to cope with your kidney disease and dialysis. Social workers can help you with things like:
transportation;
coverage for medicines;
housing;
home care services; and
income support.
Technical team:
A group of biomedical engineers and technologists make sure your hemodialysis machines and water treatment systems are working properly during your treatments.
Clinical secretaries:
Secretaries keep the program organized and running smoothly. They play an important role in organizing the daily activities of each unit by booking your appointments, preparing health information, answering the telephones and assisting you with any concerns you may have.
Hemodialysis assistants:
Assistants help nurses with hemodialysis treatments and keep our units running smoothly. They prepare dialysis machines, help you weigh in, and assist you while you are here for treatment.