Posted: December 11, 2017
With every volunteer hour, Shwetha Suresh makes a direct difference in a patient's life.
She is part of a very special volunteer program that supports care for older adults at GRH while opening doors to health education for young people like her.
Grand River Hospital has hosted the hospital elder life program (HELP) since 2012. The program pairs volunteers with older adults who are hospitalized. They complete exercises, have conversations, and engage in activities designed to prevent delirium through hospital stays… a common concern for many patients.
Shwetha finds her experiences with patients to be very fulfilling… so much so that she intends to apply to medical school.
---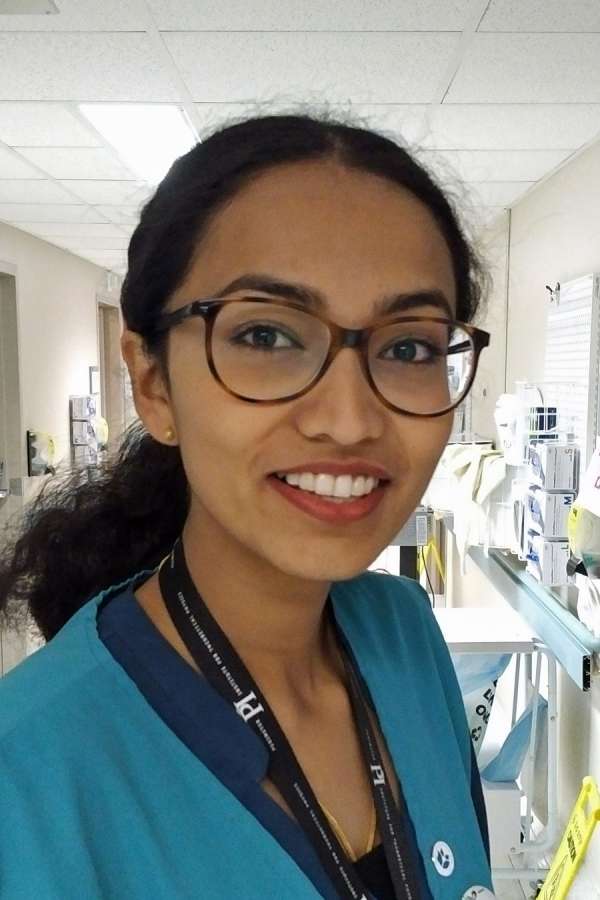 How did you get involved in HELP?
I was initially a volunteer at the front desk at GRH's KW Campus and came to know about the program through a former HELP volunteer. Eager for more patient interaction, I emailed Marsha, the elder life specialist, almost immediately after I turned 18 when I finally qualified for the position. 
What does an average volunteer shift look like?
Every HELP session can be quite unique, in terms of the needs of patients and even the conversations I have with them.
Occasionally, I see some patients three or four weeks in a row. Otherwise, the list of patients I see in a given shift is different every time.
At the start of my shift, I read through any relevant patient information and collect materials for activities assigned by the elder life specialist. I then spend between 20 to 40 minutes physically and mentally engaging patients. 
Physical activity includes ambulation and range of motion training. Mentally stimulating activities are catered to patients' cognitive needs. For instance, games often aim to strengthen and observe a patient's ability to follow rules, while trivia tests and encourages recall of facts. 
Since older patients may sometimes lose track of their surroundings, I also aim to orient them to their environment in the hospital and current events outside the hospital. 
What do you enjoy about your volunteer role?
Through HELP, I've had the opportunity to meet some remarkable people with incredible life experiences to share. In fact, some of the most meaningful conversations I have had are at HELP.
I remember once leaving a patient's room feeling overwhelmingly inspired by their will to live and explore the world. Moreover, at the end of most shifts, I feel like I have genuinely improved a patient's experience at the hospital in the time I spend with them.
Whether through a gesture as small as taking a patient outside to get some fresh air or setting aside some extra time to listen to their life story, there is always a way to put a smile on their face.
What keeps you on your toes?
As hard as we try to make the hospital a comfortable place for patients, the reality is that most of them are anxiously awaiting the day of their discharge.
Many patients in HELP have tried to get me to call home or help them get out of the hospital, if not drive them home myself.  As I convince them that the hospital is the best setting for them at the moment, a small number of these patients will attempt to get out of their bed or chair to leave. Considering that these are older adults, such a situation could prove to be injurious to the patient without the appropriate support and calls for immediate notification of the nurses. The safety of the patient is always my number one priority.
On the other hand, I need to be mindful of the fact that the patients I speak to are all unsurprisingly very different and unique. I must immediately grasp when a particular topic is uninteresting or perhaps even triggering well before the patient loses interest or gets agitated. My mind is often preoccupied with ways to keep the patient engaged in the session. 
How has HELP changed your perception of hospital care?
Through HELP, I certainly became more cognizant of the complications associated with aging, especially since my opportunity to interact with the elderly is otherwise very limited. Considering the commitment put forth by several healthcare workers, I now have a greater appreciation for the amount of effort dedicated towards patient welfare as well.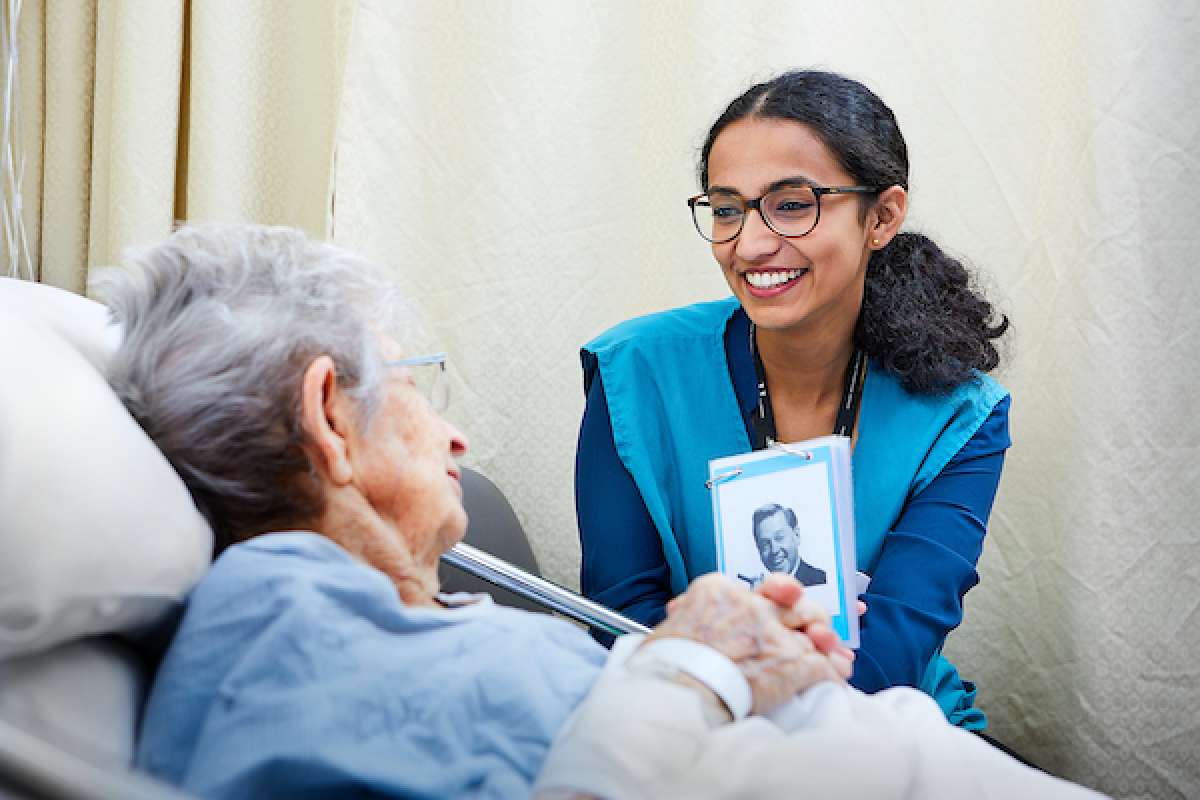 More GRH Stories