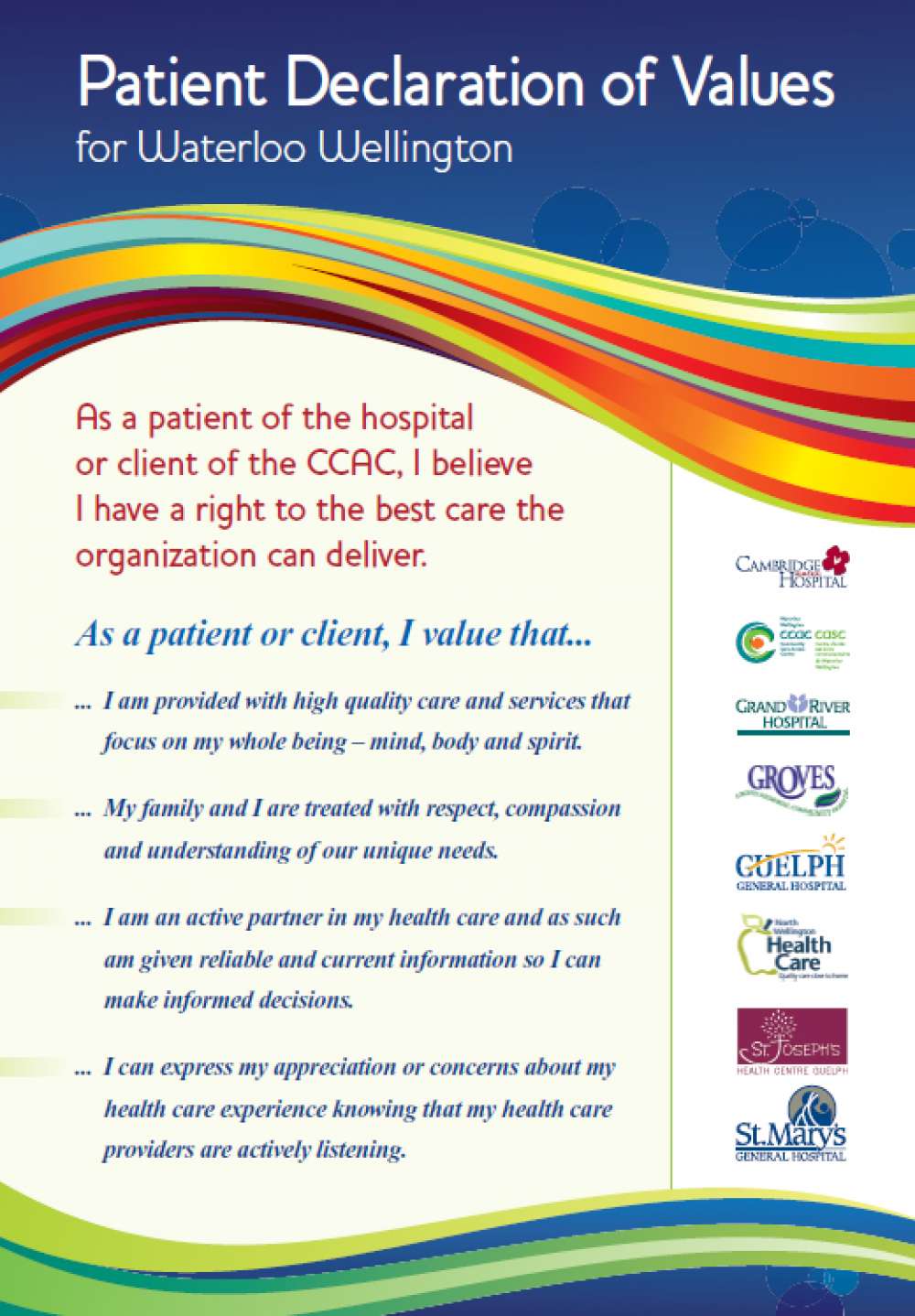 The patient declaration of values used at GRH was developed by hospitals and care providers in Waterloo and Wellington, in consultation with the communities we serve
Under Ontario's Excellent Care For All Act, hospitals and care providers have developed values statements to ensure patients' needs are well considered throughout their care journey.
 
Hospitals in Waterloo and Wellington as well as the Waterloo Wellington Community Care Access Centre (CCAC) partnered to develop this statement in 2011. Feedback from the community played an important role in the development of the statement.
Waterloo Wellington Patient Declaration of Values
As a patient of the hospital or client of the CCAC, I believe I have a right to the best care the organization can deliver.
As a patient or client, I value that:
I am provided with high-quality care and services that focus on my whole being – mind, body and spirit.
My family and I are treated with respect, compassion and understanding of our unique needs.
I am an active partner in my health care and as such am given reliable and current information so I can make informed decisions.
I can express my appreciation or concerns about my health care experience knowing that my health care providers are actively listening.