Grand River Hospital provides additional services for children at its KW Campus, 835 King Street West in Kitchener. These are located in the A wing on the third floor of the hospital.
Synagis clinic
Respiratory syncytial virus (RSV) is a respiratory infection that tends to occur from the fall to spring. Some babies are at a higher risk of developing RSV and becoming more ill than others. This group includes premature babies, babies with chronic lung disease and children with significant congenital heart disease. Babies and children at risk receive a synagis vaccine to help protect them against RSV. To find out more, please contact your pediatrician.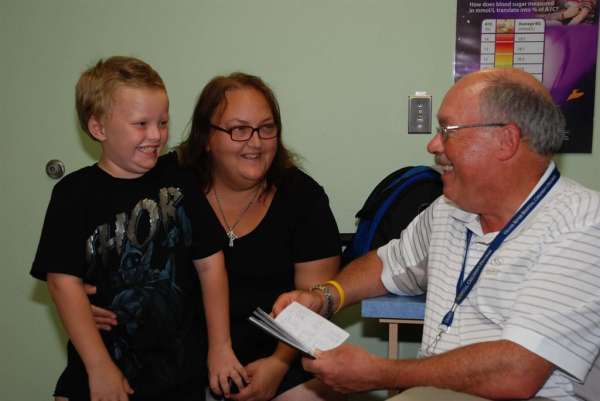 Juvenile diabetic clinic
Grand River Hospital's diabetes education centre (child and adolescent) provides education and support for patients who have been diagnosed with diabetes and their families. Our health care team specializes in diabetic care and includes pediatricians and certified educators (nurses, a dietitian and a social worker). Learning to live with diabetes takes time, knowledge and practice and our team helps patients and families to understand and better manage diabetes.  

Visits are usually scheduled every three months and more support can be given on an individual basis or through telephone contact. We are part of the network of Ontario Paediatric Diabetes Programs.

Cystic fibrosis clinic
Grand River Hospital's cystic fibrosis team works with patients and families to provide education, medication and supplements, and assist them with the day-to-day management of this genetic disease. Visits are usually scheduled every three months where patients meet with a care team that includes a physician, nurse, dietitian, social worker, physiotherapist, pharmacists, and respiratory therapist. We also offer ongoing support and education when needed between clinic visits.