Posted: December 23, 2020
Since 2015, therapy dogs Augustus and Tyberius and their mom, Karen Hurlbut have been making twice weekly visits to Grand River Hospital's Freeport Campus to spread joy and visit with patients across the campus' many units. Their goal: bring smiles, get belly rubs, and brighten the days of patients, many of whom are longer-stay individuals.
When the COVID-19 pandemic temporarily suspended the hospital's volunteer program in March, Karen and her dog's weekly visits were put on hold.
"We'd been visiting patients on Tuesdays and Thursdays for over 5 years," says Karen. "So, it was tough to suddenly be missing patients you've come to know over the years."
Still wanting to connect with Freeport patients – and the many other individuals Gus and Tyberius visit as part of their St. John's Ambulance volunteer therapy dog program – Karen created a twice-weekly email newsletter written from the dogs' perspective which she has been sharing since the early days of the pandemic in March.
"Each newsletter is a different topic, but written as it's coming from Gus and Tyberius," jokes Karen. "We keep it positive – sometimes we share trivia or cartoons; we want to keep everyone's mind off the challenges of the pandemic."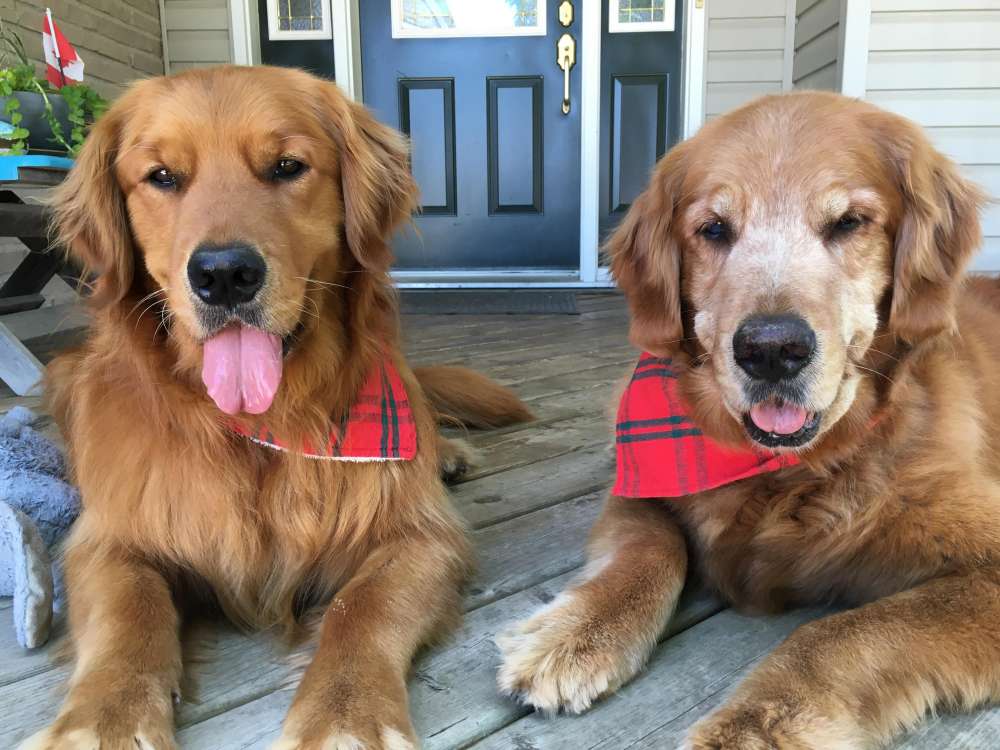 With Christmas around the corner, this year will be the first that Gus, Tyberius, and Karen won't be able to visit patients over the holidays. As a small token, Karen purchased 50 plush golden retrievers to be gifted to patients as a way to keep Gus and Tyberius with patients during this time of year.

On Monday, December 21, GRH recreation therapists Melissa Tennant and Hilary Ferguson visited the Complex Continuing Care unit at Freeport to hand out stuffed dogs and donated quilts to patients, who were delighted to receive the small gift.

"Of course I'm happy receiving these dogs. Everyone love puppies! These look just like Gus and Tyberius," says patient, Jeannie McLean.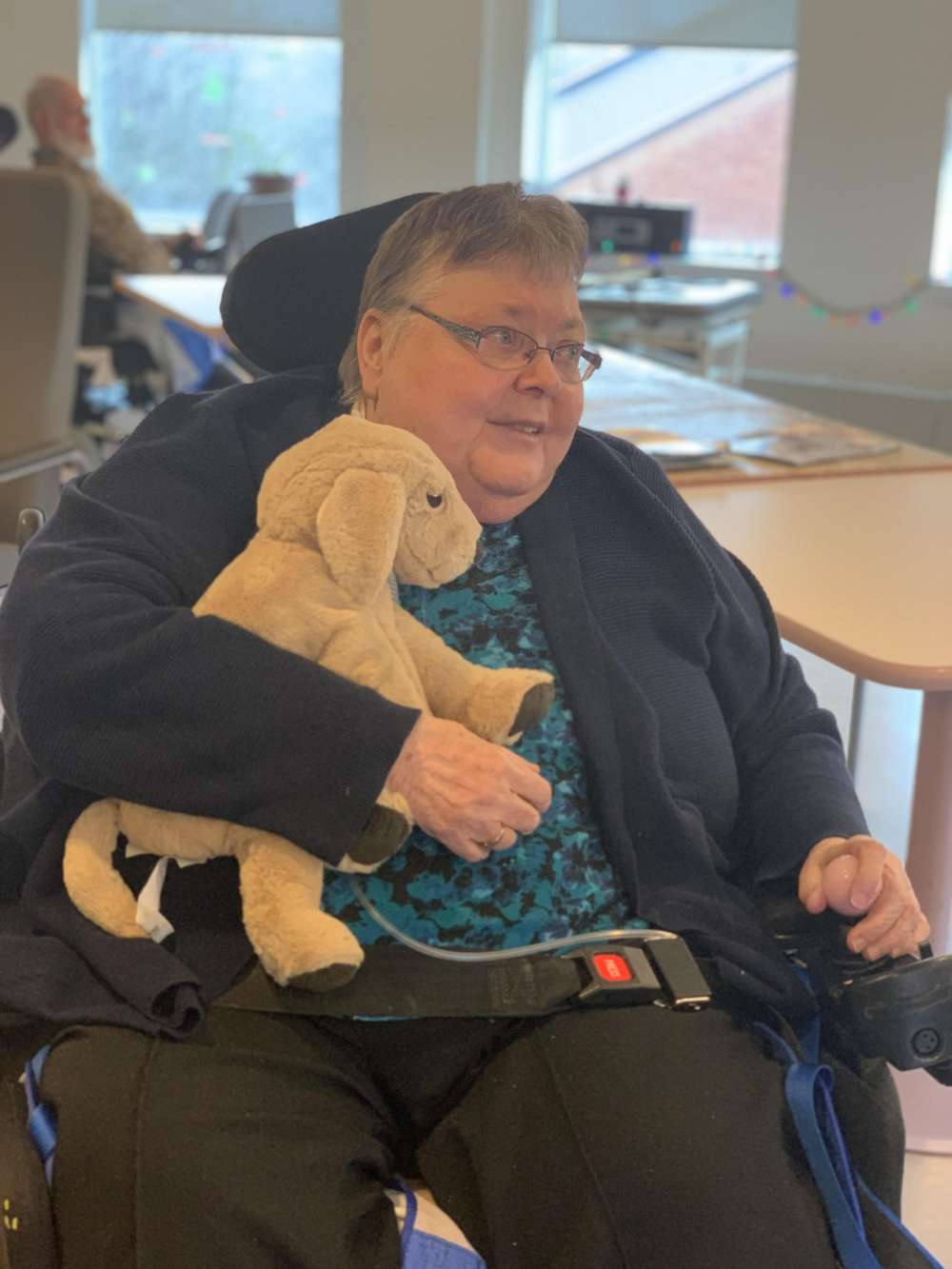 "We are so lucky to have volunteers who have continued to support patients and staff throughout the COVID-19 pandemic," says Melissa and Hilary. "Our GRH volunteers demonstrate a willingness to go above and beyond everyday. Karen and our lovely individuals who donate quilts are two great examples of this. This Holiday season is going to be different for many of our patients and we are so grateful to our GRH volunteers for providing a sense of comfort, an encouraging word and a smile."
As for Karen, for now she and her dogs are keeping busy supporting friends and loved ones over the holiday season.
"We are wishing everyone a safe and wonderful holiday season! We miss you all and can't wait to see you soon."
More GRH Stories