Posted: April 12, 2017
Many people face a dual struggle in recovering from both a mental illness as well as an addictions issue.
Aaron Argenti works hard to help patients who face this added challenge, while also supporting their families.
Aaron has worked at GRH for the past six years, primarily at the hospital's withdrawal management centre.
For much of 2016 and early 2017, Aaron has been the concurrent disorders specialist in GRH's specialized mental health program at Freeport. He's helped patients dealing with concurrent disorders which include a diagnosis of an addictions issue as well as a mental illness.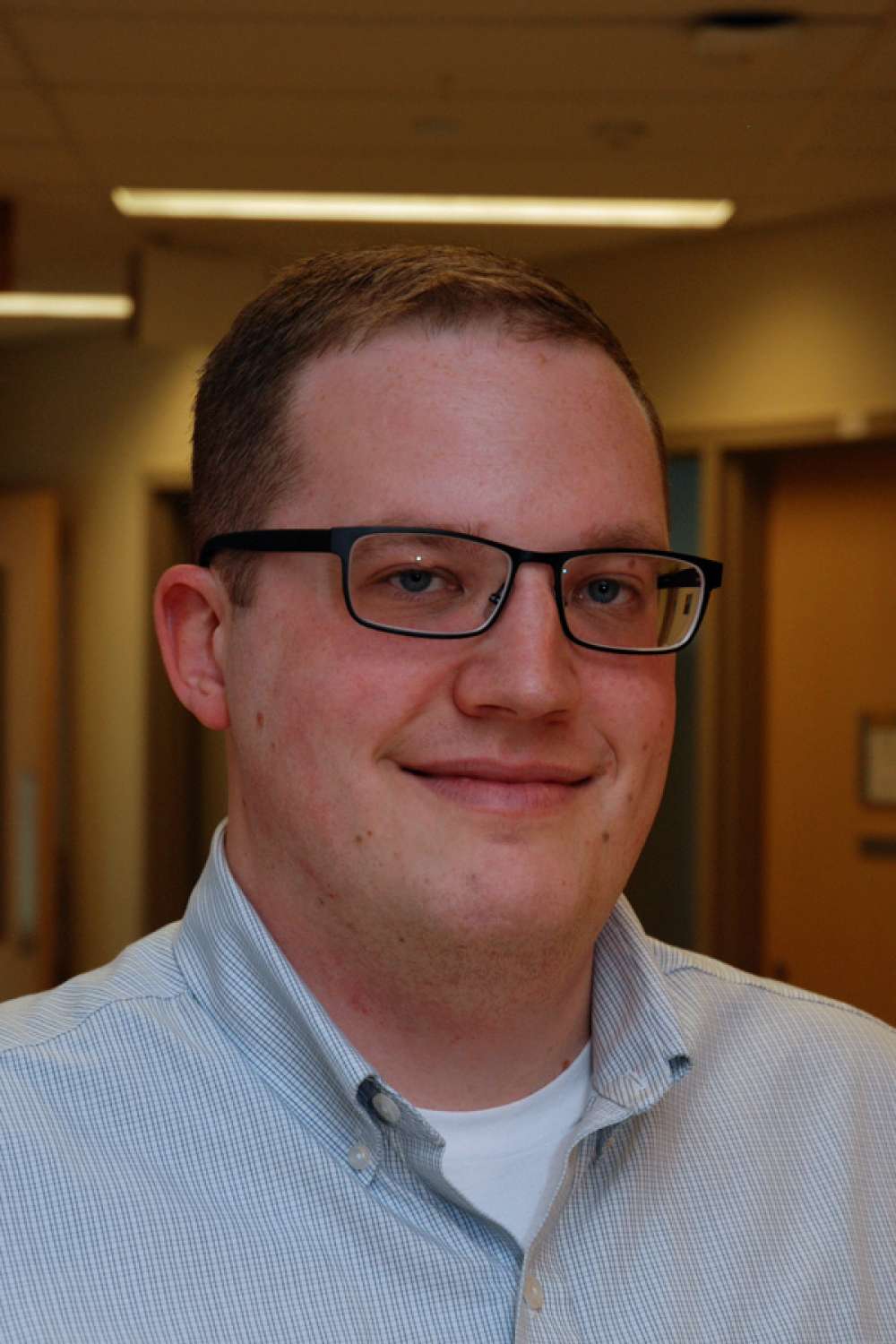 Patients with concurrent disorders make up about 15 to 20 per cent of the population in mental health programs. Aaron also supports families as well as caregivers requiring advice to help patients.
For providers like Aaron, the playing field is constantly changing as people contend with more powerful substances. But he also notes there's been a growing desire for change.
---
How did you get into mental health care?
I started as a student studying chemistry and psychology. I worked part-time in a pharmacy on the side. Through both my experiences as a student and at the pharmacy, I became increasing aware of the prevalence of substance use and decided I wanted to do something about it.
I decided to pursue a further education in addictions counseling and eventually obtained my Canadian Certified Addictions Counsellor certification through the Canadian Addiction Counsellors' Certification Federation (CACCF).
How did you come to work for GRH? What roles have you held here?
I started at GRH as a student at withdrawal management and continued working there as an employee afterwards. I held that role for about five years, before coming to work at specialized mental health on a secondment last July as a concurrent disorders specialist. I will be transitioning back into my role at the withdrawal management centre soon.
I'm also a member of the hospital's ethics committee and in the past have help out with the Bell Let's Talk Clara's Big Ride event. I also am on several other committees both in hospital and out as part of my role here at specialized mental health.
What's the role of a concurrent disorders specialist in specialized mental health?
The role is threefold. Primarily I work with patients struggling with both mental health and addiction issues. This can be one on one or group sessions focused on a variety of topics including relapse prevention planning, health teaching around harm reduction strategies, impact of substances on mood, and more.
I also offer support for family members through both our monthly concurrent disorders family support group and through our concurrent disorders family education series. 
Finally, education has been a big part of my role here at specialized mental health. That can include starting conversations about how we as health care providers address this population, providing email and newsletter updates or running a series of hour-long education seminars addressing substances of abuse and harm reduction strategies.
Why do you enjoy it?
In a nutshell – I like the opportunity to facilitate learning and growth. Whether that's for patients, other health care providers or the system itself, I enjoy that moment when you can see the proverbial light bulb turn on.
These can be someone deciding to cut back or make changes in various aspects of their substance use or a fellow health care provider challenging their own beliefs around substance use and how it impacts their practice. For me these are very profound and inspiring moments that keep my fire for this field alight.
What keeps you on your toes?
Every day we see more overdoses, newer more dangerous substances and trends. The addictions and mental health landscape is being reshaped faster than the established system can keep up, but we're trying. 
Watching and being a part of how we evolve and how our system evolves creates possibilities. These can be through new innovations, the trend towards embracing a harm reduction oriented philosophy both in health care and on a societal level, and the increased awareness of the addictions and mental health field. We can challenge and rethink how we help, engage and view our patients as people on a fundamental level.
How has care for concurrent disorders changed in your time involved in it?
Throughout my time in the addictions and mental health field I've seen the increase in use and availability of crystal meth, heroin and now the rise of fentanyl and its analogues. We're seeing newer synthetic drugs with higher overdose potential.
I've also seen an increasing desire to change – to try something different as a system and a society. There's an increase desire for knowledge and learning – to have conversations that previously were ignored, to embrace and support the needs of this increasing complex population.
Learn more about GRH's mental health and addictions program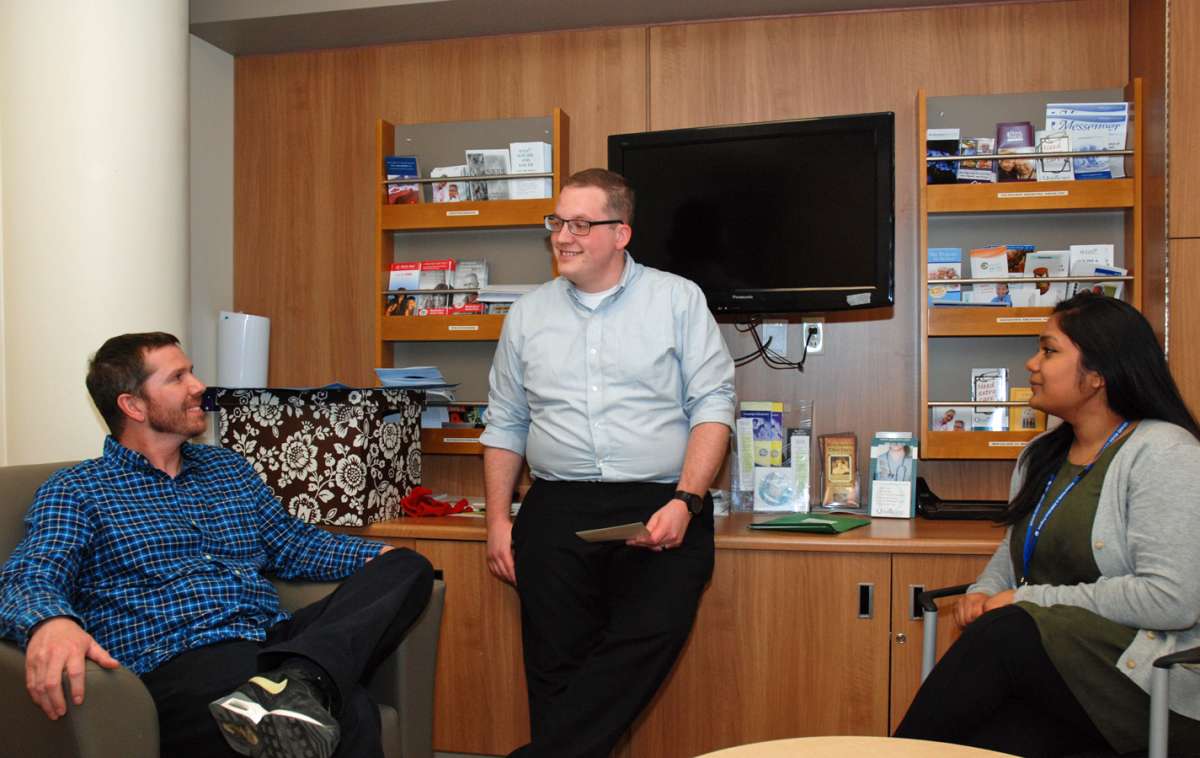 More GRH Stories