Posted: April 23, 2017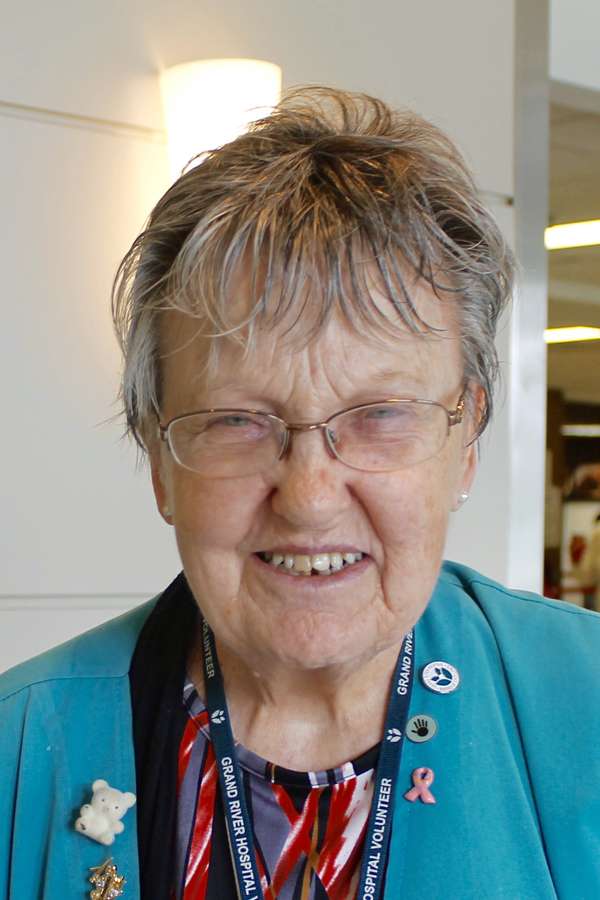 By Amanda Paul, volunteer correspondent 
When someone walks through the doors of Grand River Hospital, Betty Fritz is there to welcome them with a warm smile and helping hand.
Betty worked for 30 years at the Waterloo Region District School Board. Betty's journey with GRH began when she had to resign from her position after a workplace injury. After her resignation, she started babysitting her grandchildren. As the children grew older, she knew she wanted to do more with her free time.
Betty decided to volunteer at the GRH 20 years ago. She remains a committed volunteer today.
Betty has volunteered in a number of different departments at GRH. She started with the transition unit, and has since moved to the gift shop and Joke Junction. She currently volunteers at the front desk at GRH's KW Campus.
---
What is the most rewarding thing about volunteering?
I find that spending my time helping others is most rewarding. At my age, I could have chosen to stay home and not do much with my time but that's not the type of person I am. I enjoy interacting with all types of people and putting smiles on their faces.
What makes Grand River Hospital special to you?
Everyone at the hospital is friendly. For 20 years, I have not met an unkind person who was involved with the hospital. When I first started volunteering, I felt very comfortable asking anyone a question if I was unsure about something. I still feel that way with the GRH community today.
What is something you've learned volunteering at GRH?
I have learned that patience is important. I have had some frustrating interactions with patients. However, I have learned that understanding their situations is a big part about being a volunteer. Volunteers do well when they remember every person is going through something different.
What is the most important thing about volunteering?
You must be able to relate to people. There are moments when some people are not in the best mood and you have to know how to control your own emotions and keep yourself in check.
Having patience is very important, as is an understanding of the variety of people who come into the hospital. At the end of the day, everyone is very appreciative of the time that volunteers give.
What piece of advice do you have for other volunteers?
As a volunteer, it's important to understand that you will have to handle various scenarios. Sometimes they can be difficult.
Ensuring that you don't take something personally is important when volunteering. If something happens that may have been out of your control, do your best to handle it and not to take it to heart.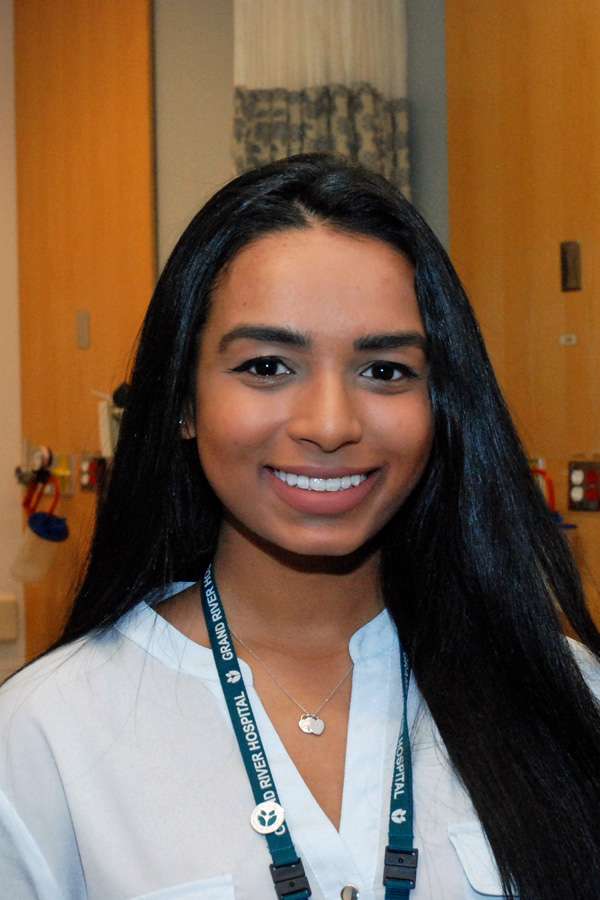 Interview and photography by Amanda Paul
Amanda Paul is Grand River Hospital's volunteer correspondent. Amanda has volunteered at GRH's Freeport and KW campuses since 2012. She's passionate about telling the stories of her volunteer colleagues at the hospital.
Learn more about Amanda and her role at GRH...
More GRH Stories