Posted: February 15, 2017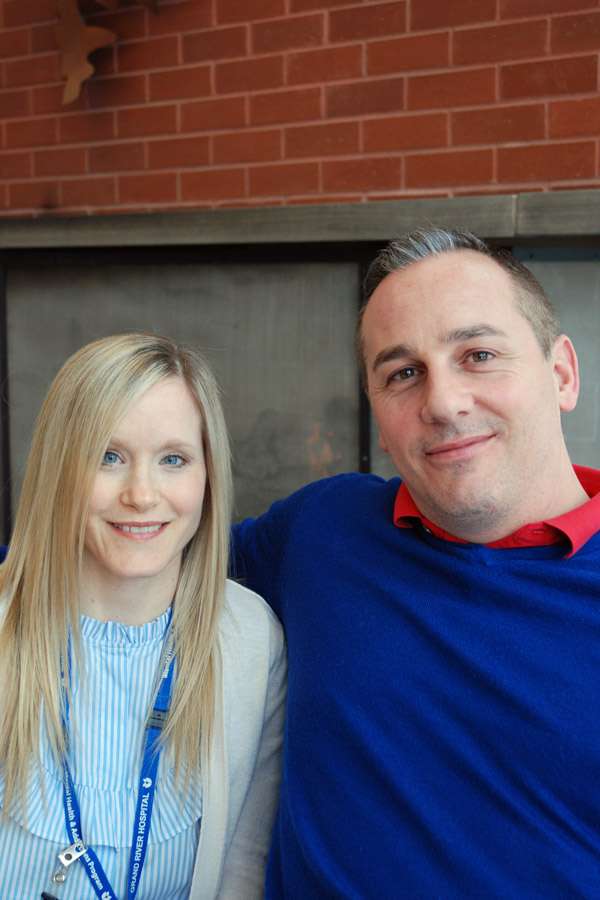 Sometimes, a workplace becomes much more. That's certainly the case for Nicole Tallieu and Saldon Traina at Grand River Hospital.
Nicole is a social worker in the hospital's child and adolescent inpatient mental health unit, while Saldon is the director of employee relations in GRH's human resources department.
Nicole and Saldon first met on the hospital's employee shuttle bus on a ride up from the KW Campus off-site employee parking lot. Chats on the bus ride led to a relationship and marriage. Their daughter was born at GRH, and they are looking forward to welcoming their second child later this year.
For both Nicole and Saldon, the hospital has offered professional opportunities and wonderful colleagues. 
---
What brought you to GRH?
Saldon: I had moved out to BC for a few years. When I came back, I had some contract work at OLG. After that, I specifically targeted health care. I wanted to help people in need, and find a new community to become part of.
Nicole: I came to this region 16 years ago to start university. Then I left and went overseas, and came back and chose social work. I worked for a while and completed my Masters, and was hired at the hospital following that. I've been here about six years as well. I'm now in the child and adolescent inpatient mental health unit.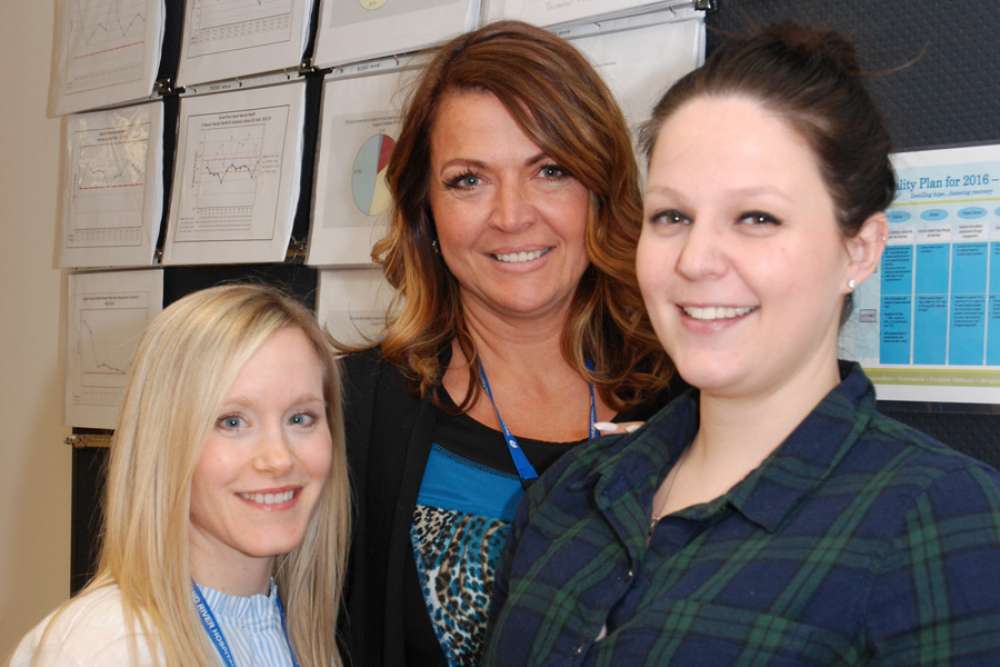 How did you meet here?
Saldon: I saw her on the shuttle bus. I then saw her one other time, and said to myself, the next time I see her, I'll definitely talk to her. On that third time, I struck up a conversation.
Over time, I kept talking to her when she was on the bus, and then eventually it blossomed from there. We were married on April 8th 2014. And our daughter was born on May 10th 2015.
Do your jobs interact?
Nicole: No, not at all, but when I started working in the Kaufman building, we'd be coming and going at the same time. That's initially how we met.
Saldon: We don't have any interaction on a professional level.
What does the hospital mean to you?
Saldon: It most definitely changed my life from so many perspectives. Professionally, it's provided me many different challenges and different opportunities to build my skillset. To have your workplace to be a part of your personal life can also be a great thing. Funnily enough when Nicole was having our daughter, I had to take vacation at work to stay at work!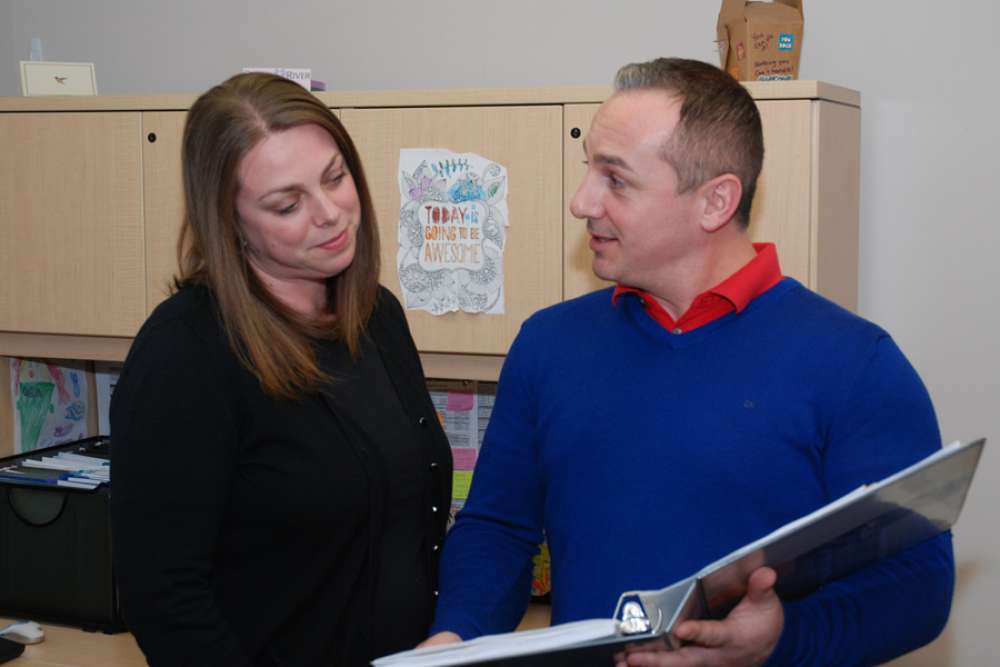 And also the people you get to work with who are incredibly smart and passionate. It's not always just a job.
Nicole: I would agree. I think the reason that I've stayed at the hospital is that every position that I've had has allowed me to grow professionally and keep on learning. It's not every day that you do meet your significant other at your workplace, and to have your child here so there's a lot that's happened.
I work with a phenomenal team on the CAIP unit. Even in the units I've worked with in the past, I've built connections and have networked everywhere I go. When I walk down the hallway I often run into someone I know. I love what I do, and I love the work.
More GRH Stories