Posted: March 6, 2017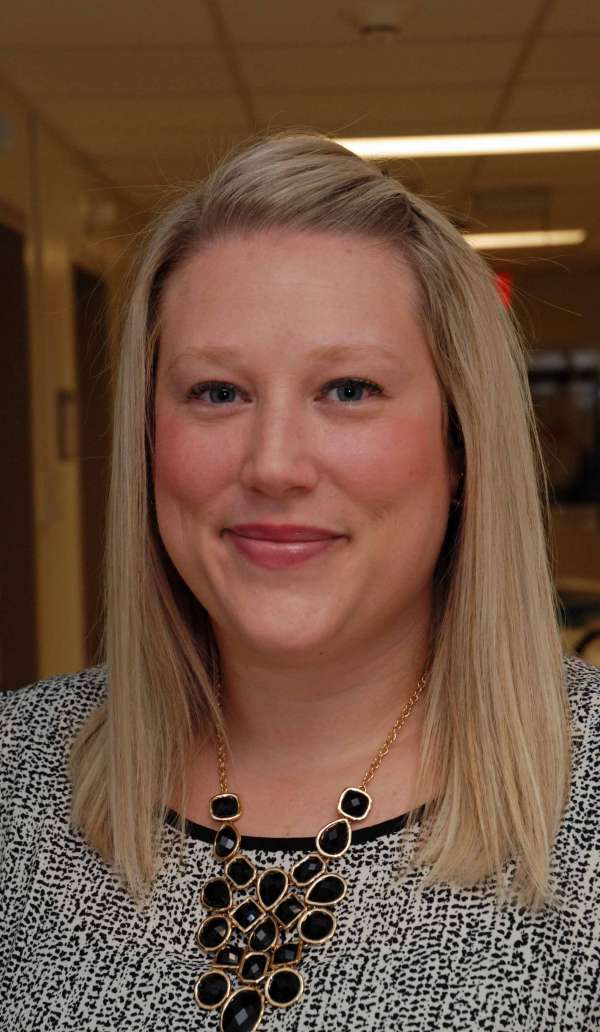 Amy Morton loves medical social work. So much so that she's been called the glue that holds GRH's clinical teaching unit together.

Amy provides a wide range of support and advocacy for patients hospitalized with non-surgical needs. She even won the hospital's March 2016 award of excellence or her support of patients as well as care providers.
Amy has a range of experience both inside hospitals and out in the community. People have complimented her ability to listen and help patients without judgment, and for being a wonderful example of what a social worker should be.
---
What drew you to social work?
After my undergraduate program was finished I went to work at the Niagara Regional Sexual Support Centre working on their hospital response team while also doing work with the local universities about sexual assault on campus. 
My colleagues at the time recommended if I wanted to do more in depth support with the clients I was working with, I would need a master's in social work. I perused my MSW and the rest was history!
How did you come to work at GRH?
After doing a placement at Cambridge Memorial Hospital while doing my MSW I realized I had a strong interest and passion for medical social work. After graduating from my MSW I worked in the community providing social work services through the community care access centre for two years while waiting for a hospital position to come up.
I started at GRH by taking a part time job in medicine which eventually led to a full time position on the stroke unit and clinical teaching unit.
What would a given day look like for you in supporting patients?
One of the most important roles of my job involves advocating and providing emotional support for patients and families who are facing a health crisis. My role also includes supporting patients around challenges they may face including housing, finances, family relationships, power of attorney/substitute decision making, addictions, immigration and discharge planning.
What do you enjoy about the work?
I love the variety of the job and that no two days are ever the same. I enjoy the fast paced work environment and the focus on multidisciplinary collaboration. I am learning every day from my colleagues as well as the patients and families with whom I work.
What keeps you challenged during your work?
The complex social situations and unique personal needs of the people I support.
How has social work practice evolved in your years in it how do you expect it might change?
I think social work has evolved in my years towards a more holistic approach of understanding and supporting people. Other trends that have influenced social work include the use of social media to connect with those seeking assistance.
More GRH Stories