Posted: November 19, 2016
Every fall, GRH recognizes staff members and physicians who have spent 25 years or longer providing care at the hospital. GRH has more than 500 staff members and physicians as part of our quarter century club.
Cindy Chambers has seen a lot of change in 35 years as a nurse.
But she's enjoyed getting to know and build relationships with patients and her fellow care providers.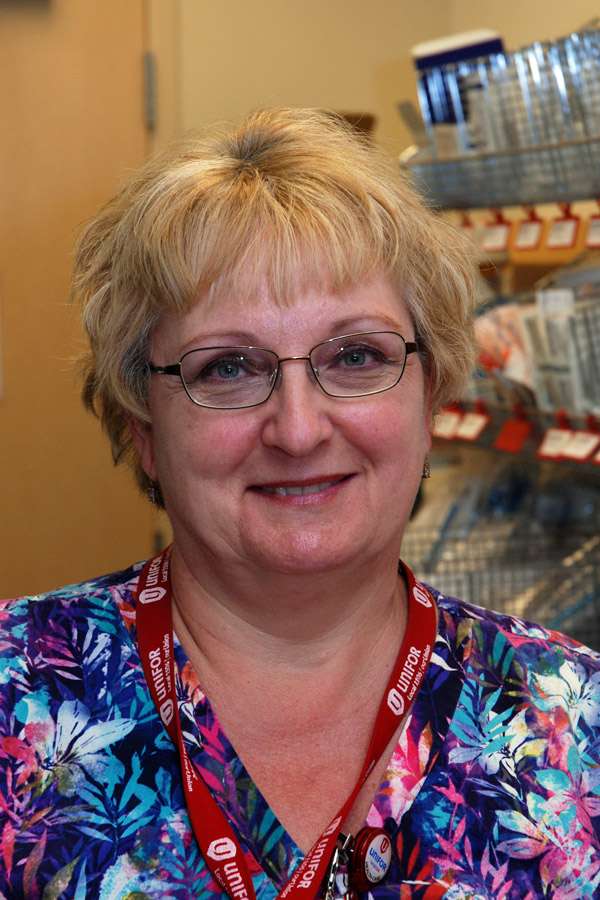 Cindy works at GRH's Freeport Campus. She provides care for patients who need ventilators to breathe. This unique unit provides a much better experience and setting for patients who require support to breathe, who would otherwise have to stay in an intensive care unit.
She sometimes wonders were all the years have gone. But Cindy notes there have been many interesting and rewarding times along her nursing journey.
---
How long have you worked at GRH, and what brought you here?
I've been here for 35 years. When I was a nursing student I heard they were hiring in the kitchen but when I got the job, the director of nursing said I would be working on the nursing floors.
My late father would always tell his friends that I was going to be a nurse so I never pursued any other career.
What area do you work in now, and what areas have you worked in through your career here?
I work in the complex continuing respiratory and longer term ventilator unit at Freeport. I worked as a float nurse for many years then in palliative care and I also did foot care at Freeport and in the community. I then became full time on Union Terrace complex care and I remain on this unit at Freeport.
What's the best thing about working for the hospital?
My team members are caring and fun to work with. We can laugh and cry together.  My manager Laura Watling is supportive and our physician, Dr. Lisa Dinicolo is very respectful to both nursing staff and the patients.
What keeps you motivated and excited in your work?
My supportive team members as well as getting to know my patients and their families. It can be emotional when our patients pass away as we have taken care of them sometimes for many years.
What do you think is the biggest change you've seen in your career?
Years ago we used glass thermometers and if we dropped and broke them we would try picking up the "balls of mercury" with our hands so I would say better safety precautions and procedures.
The catheter and dressing trays are now disposable and there are no more bats to catch as they often flew in the old building at Freeport! And we even used whiskey when doing mouth care years ago!
With so many changes these past 35 years I would have to say for the most part it's all about patient and staff safety.
What's been the most important thing you've learned in your career?
I've learned to treat each patient as an individual and respect them as they each have a story to tell.
What does being part of the Quarter Century Club and receiving your latest long service award mean to you?
Well I'm not sure where all these 35 years have gone but I remain dedicated and honoured to work for GRH as I continue to enjoy coming to work with an awesome multidisciplinary team at Freeport!
More GRH Stories