Posted: October 24, 2017
Sometimes, the simple act of breathing can be very hard for those in hospital with complex health needs.
Thankfully, patients benefit from the skill and care of people like Braden Le Souder and his colleagues.
Braden Le Souder is a registered respiratory therapist at GRH. He's among a team of health professionals who care for patients at the hospital's Freeport and KW campuses.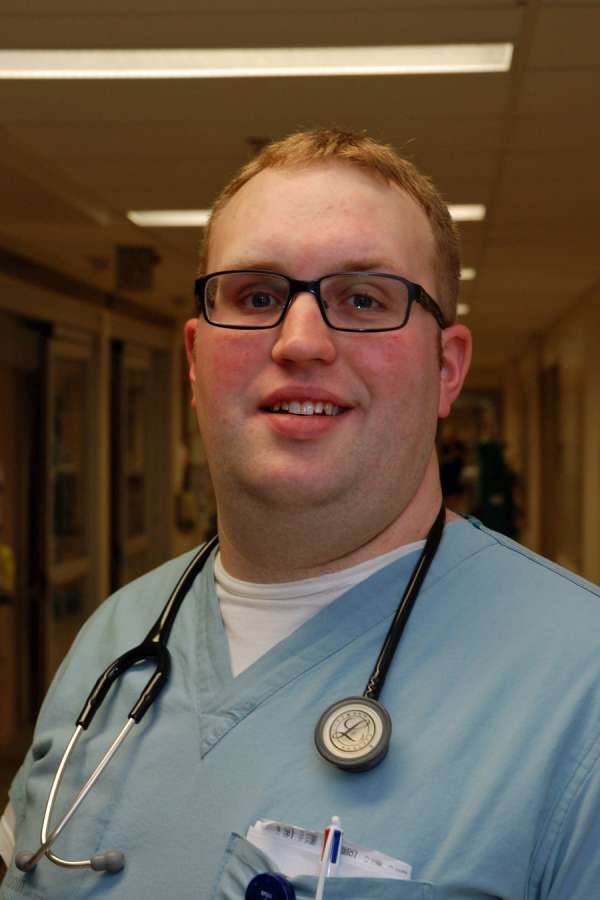 Respiratory therapists (RTs) play a vital role for patients of all ages at GRH. They support the smallest of patients in the hospital's neonatal intensive care unit. They are important members of the critical care team. They also have roles in surgery, emergency and many other areas.
Every day, Braden's work can involve patients in the most difficult part of their health journey. He enjoys making their path to recovery better.
---
What inspired you to become a respiratory therapist?
Growing up having many family members in healthcare, I was inspired to help people for a living. I wasn't sure what I wanted to do and had the opportunity to shadow some respiratory therapists at Stratford General Hospital.
With this experience, I thoroughly enjoyed their role, decided it was for me and attended and graduated from Fanshawe College in 2011. I completed the Canadian Board of Respiratory Care exam that July.
How did you come to Grand River Hospital?
When I completed the RT program there were many paths to take as a respiratory therapy grad. I knew I wanted to work in critical care for the constant challenge. With that said, I also wanted the ability to use my full scope of skills. With Grand River Hospital being a large community hospital with all patient populations it was a natural fit. I was fortunate enough to join GRH in July 2011.
Where do you provide care?
We provide care to all patient populations. We are primarily found in the intensive care unit caring for patients on life support requiring invasive and non-invasive ventilation for people who need assistance in breathing.
We provide support throughout the hospital including our patient care units, surgical program and in the emergency department. We can be found in the delivery room caring for a newborn or in the neonatal intensive care unit administering nasal continuous positive airway pressure (nCPAP) or invasive ventilation. If a patient is in distress we are there to help.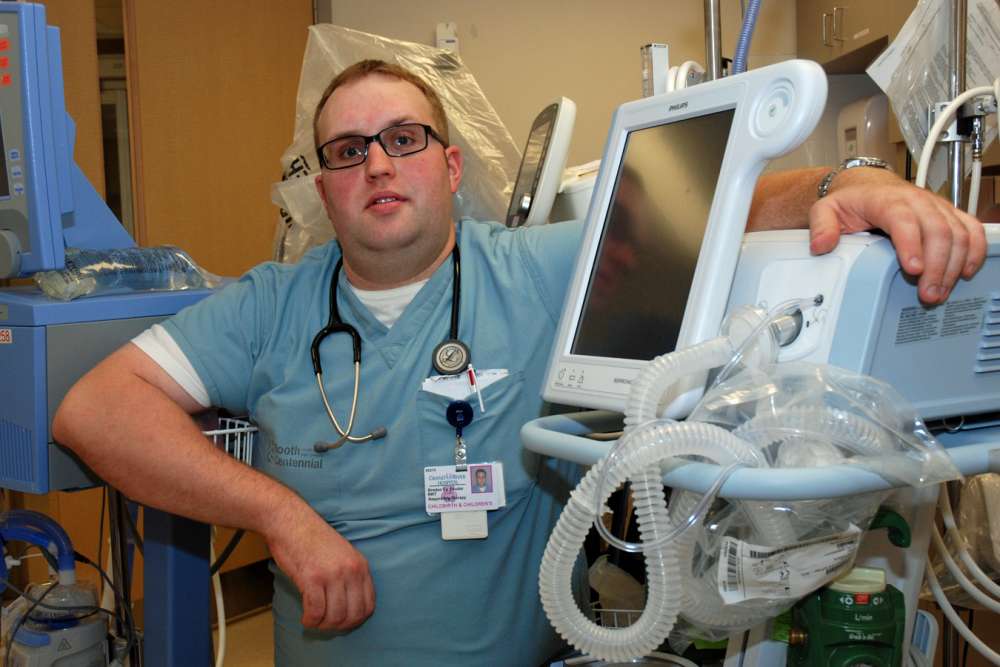 What does your average day look like?
An average day as a respiratory therapist includes assessing patients in ICU and implementing the proper changes as required as one's health improves or declines. Covering the rest of the hospital, an average day includes seeing patients routinely and as required who have difficulty breathing or have an artificial airway. No two days are usually the same.
What do you like about your role?
I really enjoy the variety of being a respiratory therapist. Having the ability to help everyone from newborns to older adults is very gratifying.  We have a role that is depended upon to provide results in the most frightening situations. 
Respiratory therapists see patients and family members in what can be the considered the hardest part of their healthcare journey. Helping them through this with compassion, comfort and respect makes me proud of my role and my peers.
What keeps you on your toes?
The constant changing dynamic of healthcare and the care we must provide. Knowing that someone's life could very well be on the line provides a continuous challenge to always provide the best care possible. Treating someone as you'd like to be treated keeps me on my toes.
More GRH Stories