Posted: November 18, 2016
Cathy McEwan has had a first-hand view of patients' changing needs through her work at GRH's retail pharmacy.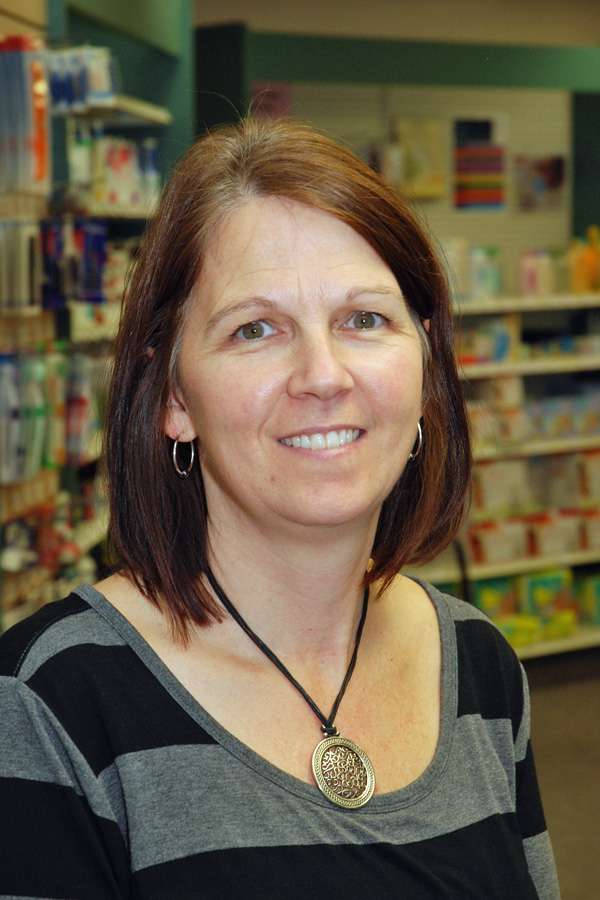 Cathy began working as a pharmacy technician in 1993, just three years after the Health Care Centre Pharmacy opened. GRH owns and operates the pharmacy, with its net proceeds going back into patient care at the hospital.

In her years at GRH, Cathy has worked with a tight-knit group of professionals providing expert health advice to the hospital community.
The retail pharmacy has grown over the years, seeing its daily prescription volume triple since Cathy first arrived. It's also recently expanded with a satellite location in GRH's cancer centre. Cathy's role has also changed as she's assumed new responsibilities to support patients.
But Cathy shares the commitment of her colleagues to the best pharmacy care for patients, something that helped the team win a GRH Award of Excellence. She's also excited about what the future might bring.
---
Why do you like working at the Health Care Centre Pharmacy?
You're never bored, there are always learning experiences every day. You're dealing with staff, customers and patients. It's a great place to work.
Our most junior staff member has been here for ten years. We all work well together, we work as a team and are customer and patient focused.
How has your work changed since you first started?
The role of technicians has changed, the job itself has become much more involved. Hospital wide, technicians became regulated under Ontario law.
We can now check refill prescriptions. For example, if you phone in a repeat, and it's something you've had before, you've already been counseled on it, a technician can check that prescription to make sure you're getting the right drug from the right doctor at the right time. We're able to sign off on it and bag it.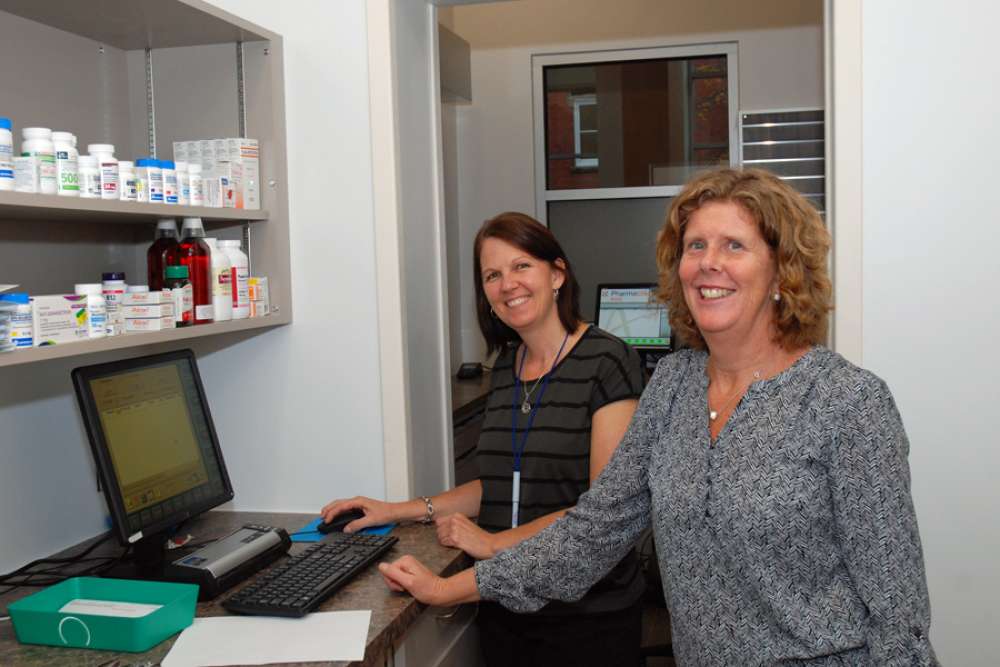 The technicians are also able to prepare intravenous medications in a sterile manufacturing hood, and we're also able to prepare chemotherapy medications as well for people to take home.

How does GRH's retail pharmacy differ from a pharmacy you'd find in the community?
Sterile manufacturing, that's a big thing. As we work with the cancer centre, we deal with much different medication… more so than a pharmacy would in the community.
As we had home care contracts for a number of years, we also are very knowledgeable in dressing supplies, catheters, ostomy supplies. We try to stock items that an aging population will need.
How has the pharmacy changed over the years?
Back when I started, we'd fill 80 to 100 prescriptions per day. That would be a good busy day, whereas now we're at 300 prescriptions a day. We've continued to grow, and we've added the new location in the cancer centre.
I'll hopefully still be here ten years from now, we'll see what happens!
Learn more about the Health Care Centre Pharmacy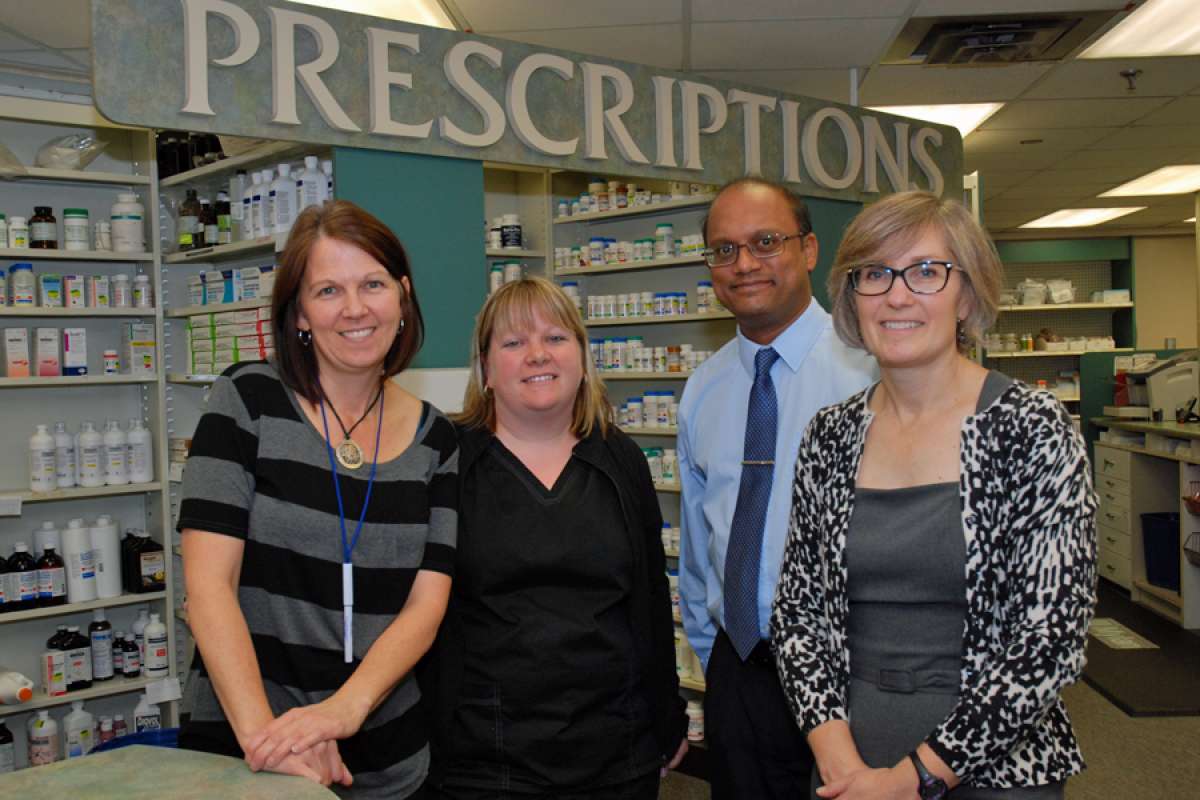 More GRH Stories