Posted: August 24, 2018
For Kia Moazzami, volunteering at Grand River Hospital has combined the opportunities of giving back and preparing for a future health care career.
As a recent high school graduate, Kia is now gearing up for his studies at the University of Waterloo. He's taking part in the Conditional Admission to Pharmacy program as he works to build a career as a pharmacist.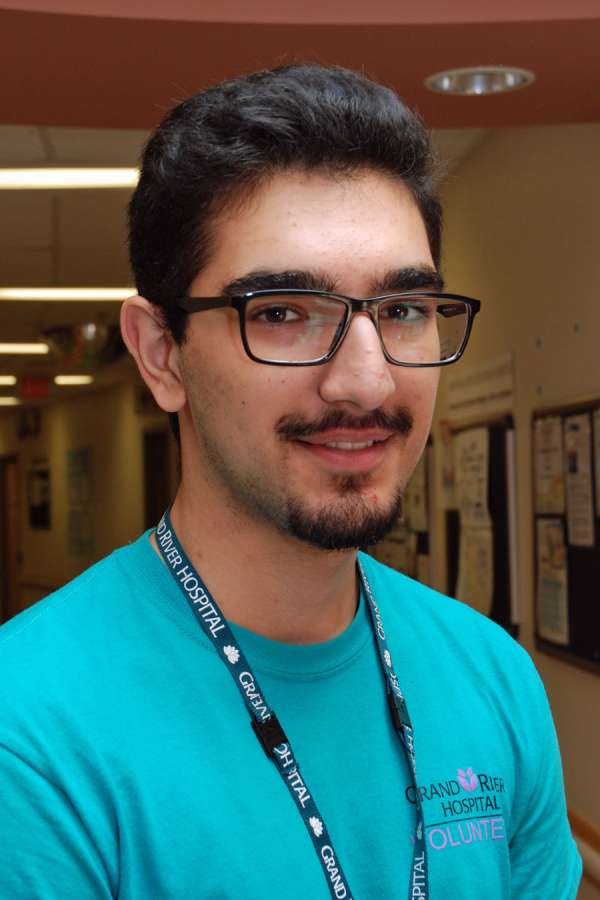 As a GRH volunteer, Kia has provided service in a number of different programs… particularly in areas such as cancer, surgery and renal (kidney) care.

Through his service, Kia sees opportunities to better understand the needs of individual patients and help them in their health care journey. He hopes to bring his experience to supporting patients in his planned pharmacy career.
---
Why did you choose to volunteer at the hospital?
The main reason was to simply give back to my community. I love being in a position where I can help others, especially individuals who may be going through difficult times in their lives.
Additionally, as my ultimate career goal is to be a pharmacist, an important part of my job would be to communicate and interact with patients in a professional and friendly manner.
My role as a volunteer at GRH has certainly made me better at understanding patients and being able to communicate with them effectively.
What areas have you volunteered in, and where are volunteering now?
In the summer of 2017, I volunteered in the cancer center at the front desk as well as in the day surgery department of the hospital.
I am still volunteering in the cancer center at the front desk in addition to volunteering in the renal dialysis unit.
I like to change it up every summer so that I can have the chance to communicate with patients with different needs and different conditions.
What do you enjoy about the role?
I enjoy the feeling of being able to assist patients and make their visit to the hospital much more comfortable. Seeing how much of a difference I make by being there for patients, guiding them and communicating with them is truly rewarding.
What keeps you challenged about it?
Volunteering at the hospital involves communicating with people and sometimes there are patients with challenging needs.
I believe that it's crucial to remember that we don't know what they are going through in their lives and that it's important to be understanding, friendly and professional when dealing with patients.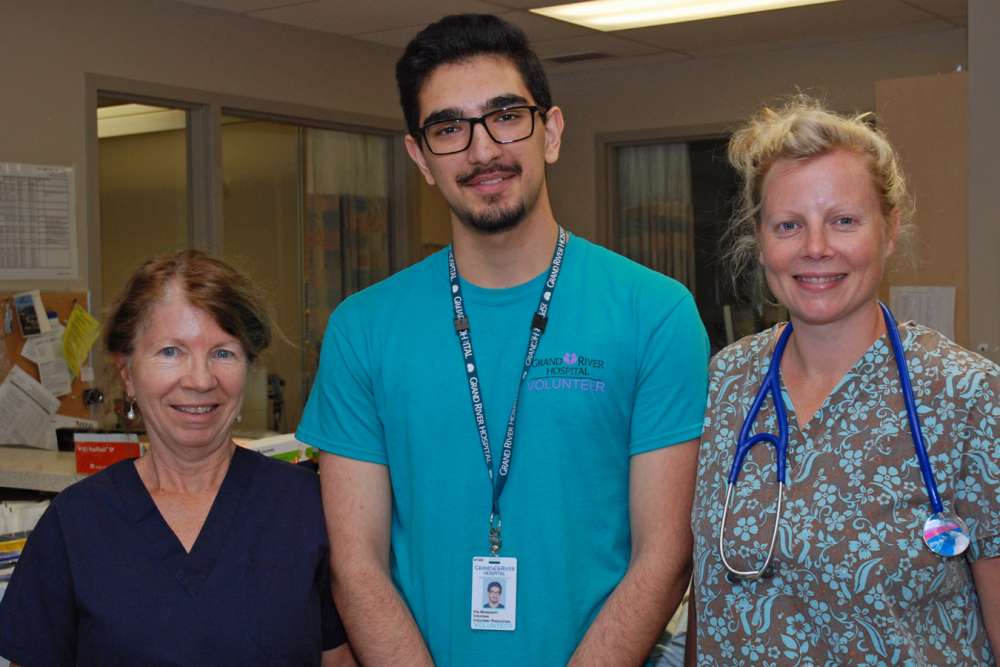 I have personally seen it many times when a patient may be concerned or not very happy. However, after I greet them with a smile, communicate with them and help them out, the change in their demeanor can be quite dramatic.
What would you recommend about the hospital to your peers who are considering volunteer opportunities?
The hospital is a great place to volunteer. Volunteering at the hospital is truly an amazing way to give back to the community. It is a great opportunity regardless of what career you plan on pursuing.
It is not only a rewarding experience, but it is also a wonderful opportunity to learn one of the most important skills in virtually any profession, which is effective communication.
My hospital experience has truly strengthened my ability to communicate with others in a friendly and professional manner.
Make a difference for patients and families like Kia does! Learn about volunteering at GRH...
More GRH Stories