Posted: October 24, 2016
Colleen Cameron is committed to the safest medication practices at Grand River Hospital.
So she knows a few good questions can make all the difference for patients and families.
Colleen has been a pharmacist for two decades, having spent the majority of her career at Grand River Hospital. She currently works in the medicine and stroke programs, but she also has experience in critical care and on a family health team.
Her key area of expertise is medication reconciliation, helping patients transition into and out of hospital safely with regard to medications.
Colleen is passionate about her patients asking any questions about medication that will improve their health but also put their minds at ease.
---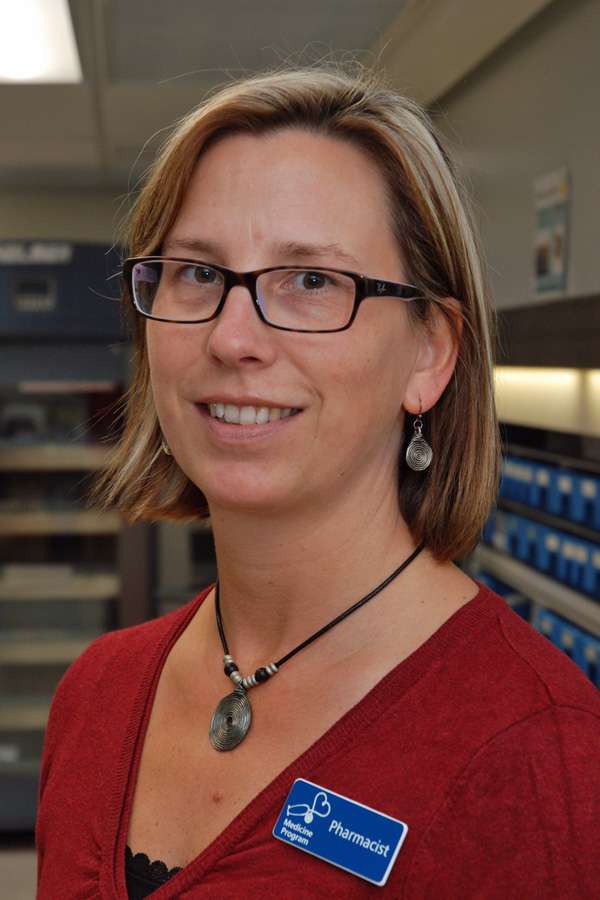 What's the one question you believe is most important to ask when you encounter a patient for the first time?
The most important question or dialogue is one that puts the patient/caregiver at ease. At a stressful time, the best way to develop rapport, trust and get meaningful information is by opening up the lines of communication from the start.
What's the best question a patient or caregiver could ask you?
Any question is a good question! Whenever a patient or caregiver asks questions about medications, it opens up dialogue and helps me understand better where they are in their health journey.
Sometimes patients would like to know about side effects, drug interactions or how much a therapy will cost. Others want to have a full discussion about how a medication works in their body. Whatever the question, I am happy to discuss.
How can questions at the start of one's stay or care make a difference to their outcomes?
Setting the tone for open dialogue helps us to best manage a patient's health in keeping with what is important to them. When patients and their caregivers feel they are welcome to ask questions, it improves safety and keeps patients and their caregivers engaged. 
How do you encourage patients and caregivers to ask questions and be involved in their care or the care of a loved one?
Sometimes patients/caregivers don't know the right questions to ask about their medications therapy.  Fortunately, the Institute for Safe Medication Practices (ISMP) Canada has just published a list of "5 Questions to Ask About Your Medications".  
They are:
Changes: have any medications been added, stopped or changed, and why;
Continue: what medications do I need to keep taking, and why
Proper use: how do I take my medications, and for how long;
Monitor: how will I know if my medication is working and what side effects do I watch for; and
Follow-up: do I need any tests and when do I book my next visit.
Please feel free to share and print them off to take them with you wherever you go to keep the dialogue going. The link is available at the Institute for Safe Medication Practices Canada's website (opens in a new window).
Additionally the following link is an excellent entertaining video by Dr. Mike Evans about the importance of keeping medication lists (opens in a new window).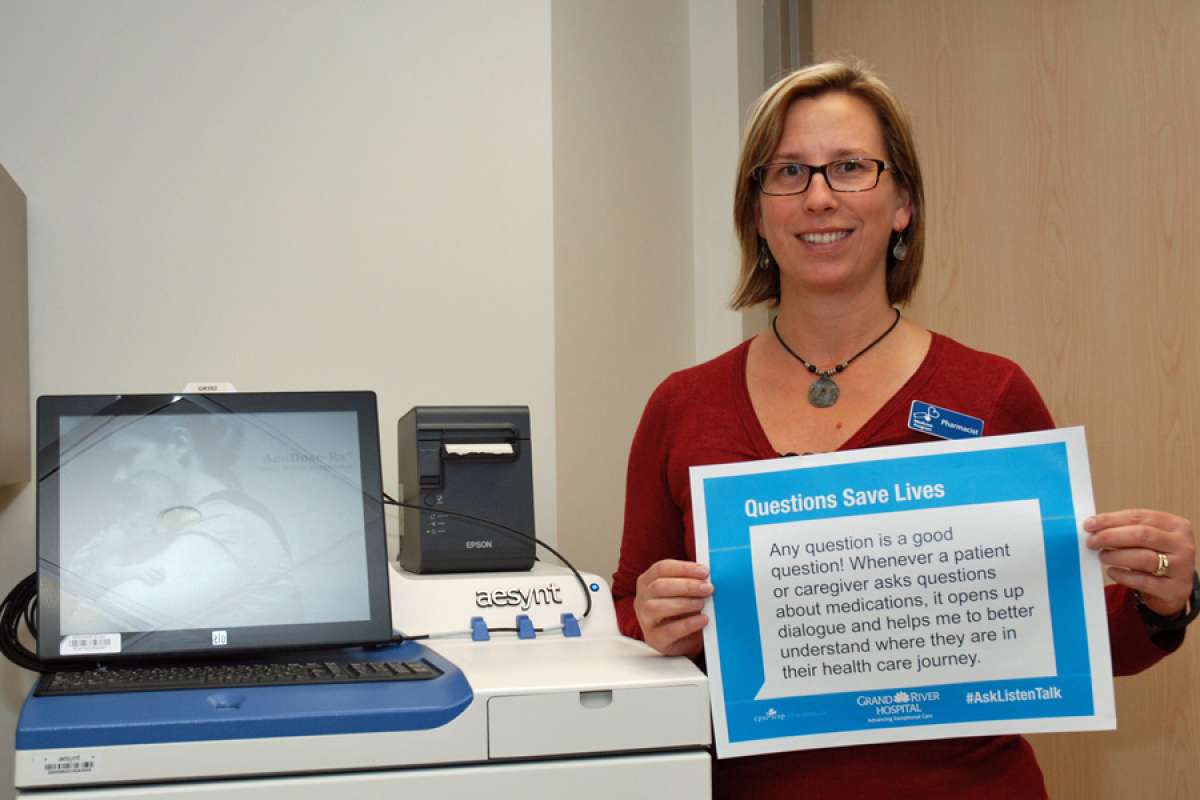 More GRH Stories