Posted: June 19, 2018
Exceptional patient care happens in part with the right space for care providers to do their work. 
That's why Grand River Hospital is fortunate to have Connie Creed helping to plan the best areas for care to take place.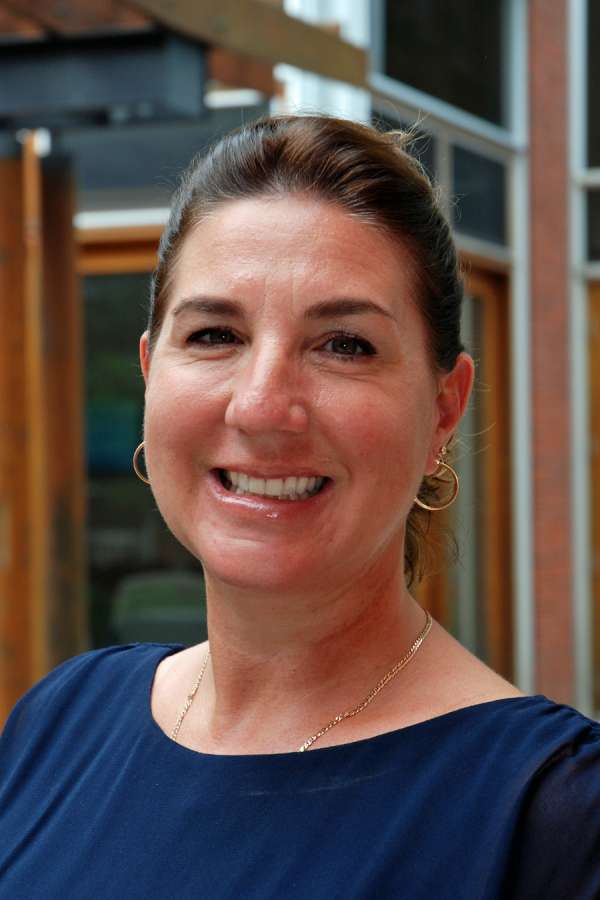 Connie is the hospital's manager of facilities planning, design and development. For nearly two decades, she's worked with program areas to plan spaces to meet patient care needs. Connie won a GRH award of excellence for her support of program areas during facilities planning and moves.
These days, Connie is hard at work supporting the hospital's facilities master planning process, which will help guide the use of GRH buildings and construction for the next two decades.
---
How did you come to work in capital and facilities planning?
In my 16 years with Grand River Hospital, I've had the opportunity to work with facilities development, facilities management and now capital and facilities planning, focusing on project management and space planning and design. We have a small team that tackles many projects in the organization. We have a great opportunity to make positives changes for staff and patients.     
How did you come to GRH?
I started in facilities development in 2002 on a three-month contract position.  We had a lot of projects on the go at that time – the expansion that brought us the hospital's current renal, emergency, childbirth and children's areas; the new cancer centre; and a project that allowed us to move forward with the $65+ million patient care development from 2008 to 2013.
Fast forward 16 years and things haven't changed much - we still have a lot to do!  Master planning will help GRH focus on the future to ensure we have a hospital that supports the needs of our growing communities.
What is your role's biggest impact on patient care?
Facilities planning and design work impact the physical spaces that patients and staff use every day. Sometimes we have an opportunity to build or renovate a program or unit from scratch and can incorporate new technology and best practice into design. Or we have to work with the space we have and find creative ways to deliver patient care and hope for positive patient experiences.
Space planning and design are collaborative exercises. We involve many stakeholders. We all play a part in creating positive spaces in the hospital as well as taking care of them.
What does an average day for you involve?
Our department leads committees for space planning, accessibility and project coordination. If I'm not in meetings or responding to space requests, I'm working on our many projects like master planning, our data centre renovations, patient waiting and family lounge improvements, and many more.
What do you enjoy about your work?
It's very rewarding to build or create something.  Now I can't take all the credit – functional programming dictates physical form (and form follows function) but I get a lot of help and input from many visionary people here at Grand River Hospital. Creating functional spaces with amazing people is what I enjoy most about my work.
What are some of the challenges that you take on?
One of Grand River Hospital's biggest challenges is space. We don't have enough of it and everyone feels the squeeze as our community continues to grow. And space is not something we can just buy, not easily anyway. New construction is very costly and requires planning and approvals.
It will be interesting to see how the GRH works together over the next five to 10 years to manage all of our space needs and ensure patients receive the care they need. It won't be easy but I'm up for the challenge!
More GRH Stories