Posted: March 2, 2016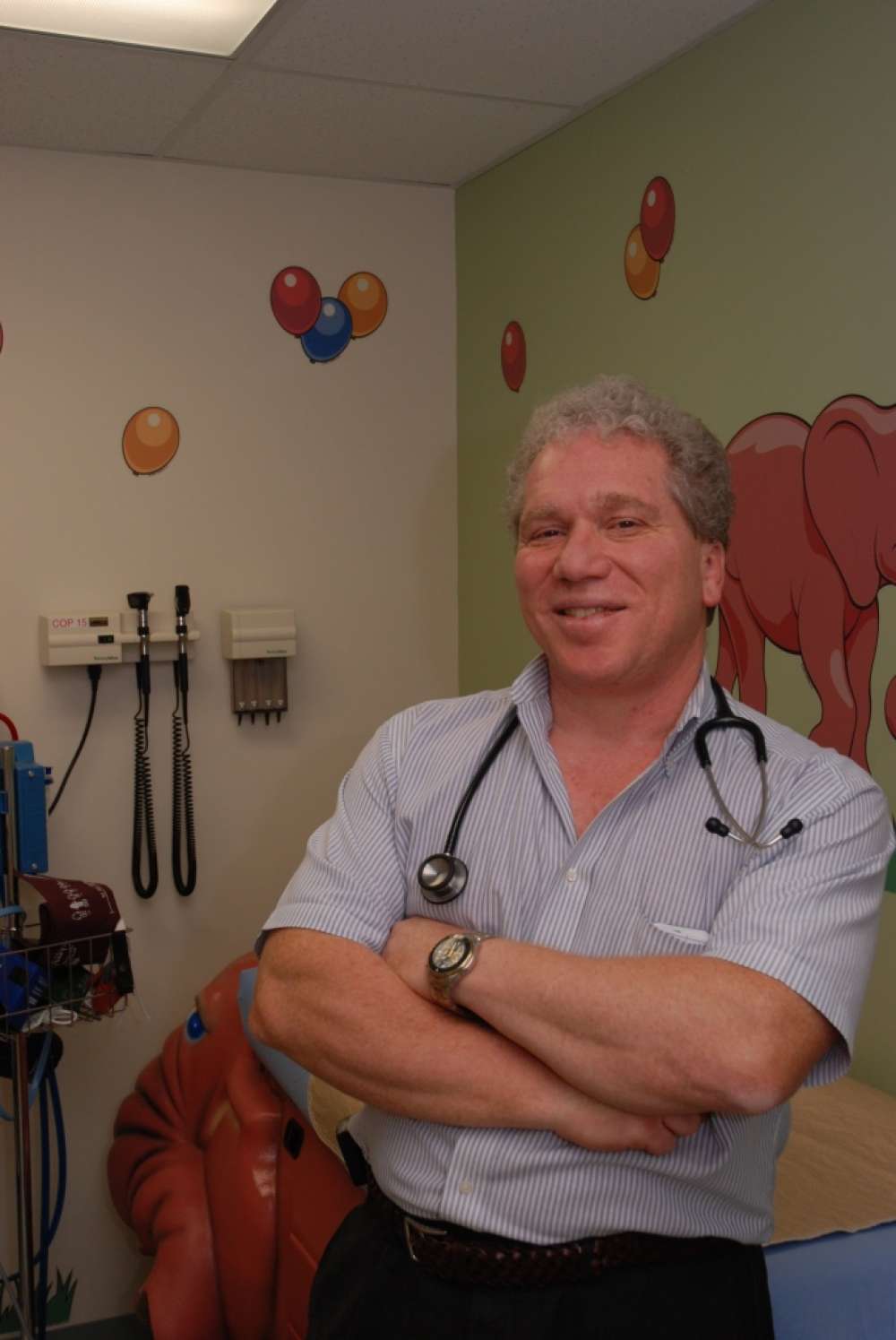 25 years can be an eternity in health care, especially in a dynamic area such as caring for children.
But GRH pediatrician Dr. Bruno DiGravio has been dedicated to making a difference for his young patients while building medical education in Waterloo Region.
Dr. DiGravio earned his medical degree in Toronto and specialized at the Hospital for Sick Children. In 1990, he moved to Waterloo Region to become the fifth pediatrician at Grand River Hospital.
"It's offered a good mix," he explains. "We see many advanced cases locally but also have support from larger centres."
In his quarter century at GRH, care has changed dramatically. The number of pediatricians at GRH has grown to 12. In 1990, children would have required lengthy hospital stays for conditions that now can be treated in with much shorter visits.
"Children overall are healthier. We have new vaccines that have made a difference. My practice has changed to address developmental health, mental health and other conditions," Dr. DiGravio explains.
GRH has also seen growth in the care of newborns. The hospital's neonatal intensive care unit has grown from three bassinets in 1990 to 20 today and can care for increasingly premature infants.
"We care for infants born as early as 32 weeks gestation. In 1990, we would have cared for babies at 34 weeks," he explains. "We can keep new families closer together."
A key reason Dr. DiGravio chose Grand River Hospital was to directly care for young patients and families rather than focusing on research. But he has played a key role in advancing higher learning at the hospital… something he intends to drive as he assumes new leadership roles in his department.
"I'm very proud of our work to develop a pediatric clinical teaching unit with several members of our medical staff. The development of the medical school locally has allowed us to bring an increasing number of medical students and residents into GRH," he explains.
Ultimately, Dr. DiGravio says it's all about having a good balance.
"I can see patients who have complex needs but also focus on being a good community doctor. I love my job," he adds.
More GRH Stories