Posted: January 7, 2019
Dr. Ernest Osei's career at Grand River Hospital can seem like a buffet at times, combining generous helpings of leadership, teaching and research.
But through it all, Dr. Osei is dedicated to providing Waterloo Region and Guelph-Wellington residents with exceptional cancer care.
Dr. Osei leads the medical physics program in the Grand River Regional Cancer Centre (GRRCC). He and his colleagues help plan cancer care using radiation therapy, and maintain the hospital's complex systems for providing that specialized service.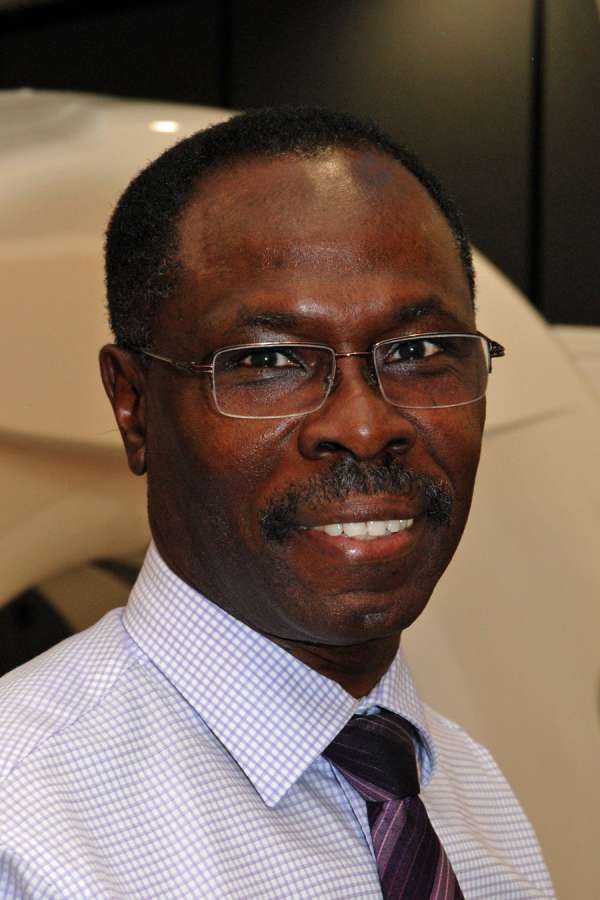 Many patients may never encounter Dr. Osei or his team members. But he's passionate about their role in advancing exceptional cancer care, and bringing new and innovative treatments to serve area patients and families.
---
What compelled you to become a medical physicist?
I have always been interested in medicine and was very good at physics throughout university, therefore had a natural interest in the intersection of both fields. One of my professors during my undergraduate program introduced me to medical physics. I subsequently completed a master of science in health and radiation physics at McMaster University. I later attended the University of Newcastle Upon Tyne to complete my doctorate in medical physics.
How did you come to work at Grand River Hospital?
I started working as a medical physicist at Grand River Hospital in January 2004 after completing my medical physics residency at Princess Margaret Cancer Centre. I chose GRH due to its commitment to advancing exceptional care and providing a patient-focused, high-quality health system for Waterloo Region. GRH understands how important staff members are to fulfilling that goal. To me, the hospital is a place for professional growth and management is committed to that.
What does your day to day role involve now?
My role covers a few things. I lead the medical physics department to help plan radiation therapy for patients undergoing cancer treatment. I'm the radiation safety officer for the program, and I also direct our medical physics residency training program. I also hold adjunct appointments with the universities of Waterloo and Guelph.
In an average day, I help make sure all the treatment machines are operational without any delay in patient treatments. Sometimes I will come early to help prepare the machines for service. I'm also responsible for preparing and submitting documentation showing GRH's compliance with local, regional and national regulatory requirements governing the use of ionizing radiation.
I also lecture two courses in medical physics at the University of Waterloo and work with students on various research areas. I am a reviewer for several journals worldwide.
I also support research activities in collaboration with area post-secondary institutions. Our goal is always improving the care patients receive at the cancer centre.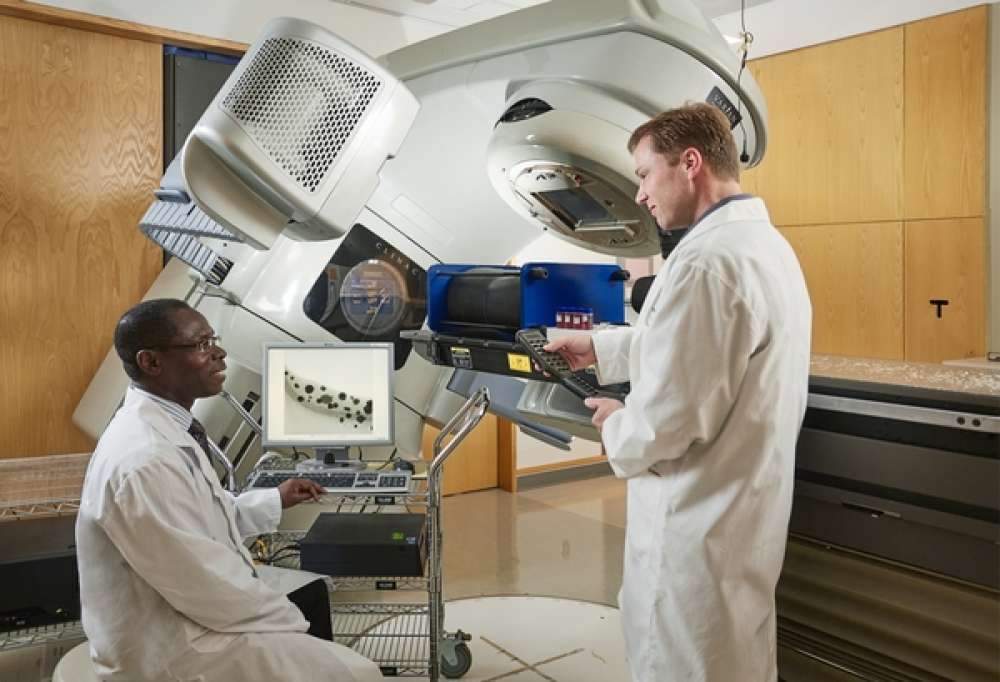 What excites you about your work in the hospital?
My main motivation comes from providing excellent care to patients every day, although it is mainly behind the scenes. I look for opportunities to improve patients' treatment and safety so that each person who passes through GRRCC will have a positive experience.
I feel motivated by leading a very dynamic medical physics team and helping each member grow. I want us to be part of GRH's vision for exceptional care and development of a healthy community one patient at a time.
How has medical physics changed or evolved during your service at GRH?
We have introduced several state of the art technologies at GRRCC all towards ensuring our patients receive the best care close to home. Major advancements include intensity-modulated radiation therapy (IMRT) and rapid arc that improve dose conformity while significantly reducing treatment times.
Better image guidance systems help us with more accurate patient positioning so radiation is delivered precisely to the area we want to treat, minimizing toxicity and improving patient care.
We also have stronger collaborations with the University of Waterloo, University of Guelph and McMaster University. We are pioneering innovative research to improve our patients' treatment.
What would you like our community to know about medical physics and its role in care?
Radiation treatment for cancer at GRRCC is a team effort involving radiation oncologists who are focused on the care plan for the patient, staff in the medical physics department (including medical physicists, electronic technologists and physics associates) who ensure accurate treatments, and radiation therapists who deliver the treatment and support patients' wellbeing.
Patients may never see medical physics staff, but we are absolutely committed to their care… through ensuring accuracy and precision of their treatment, to quality assurance testing on equipment, to researching and innovating ways to advance cancer treatment.
More GRH Stories