Posted: November 9, 2018
For Grand River Hospital surgeon Dr. Mohamed Husien, the biggest part of his role comes down to supporting the patient who's sitting across from him looking for answers.
Dr. Husien has practiced at GRH since 2006. He enjoys quickly assessing a situation, making a decision and carrying it out.
He's also worked hard to advance surgical care by advocating for new procedures and seeking important designations… such as GRH's role as a centre of excellence in liver and pancreatic cancer surgery.
But most importantly, Dr. Husien wants to build a relationship with every patient, particularly people requiring cancer treatment.
He realizes a successful surgery is about not only the patient's outcome, but the impact it will have on their loved ones and friends.
---
Why did you become a surgeon?
I've always wanted to be a surgeon. In my early childhood, I remember my mom had surgery and when I was visiting her, she spoke highly of the surgeon who had cared for her.
When I did my medical school, it turned out that I liked to do surgery. I like two things about it. The decision making; it's quicker than other specialties. Then when you make the decision, the solution or the treatment is right there. You have a result.
How did you become involved in cancer surgery?
In surgical oncology or liver-pancreas oncology which I specialize in, it adds another component to surgery: the relationship with a patient.
For example, if I do a gall bladder surgery, I'll see a patient in my office once, I'll do the surgery, and I'll see them after that. If they're doing fine, I may not see them again.
But with cancer, you see patients, you connect with them and this will last for years. So you build a good relationship with them.
How did you come to Grand River Hospital?
I came to GRH in 2006. I finished my training in Toronto in 2004 and was looking for work. I stayed in Toronto until a position came up. I liked Waterloo Region and I felt a closer connection to my colleagues here than in larger centres.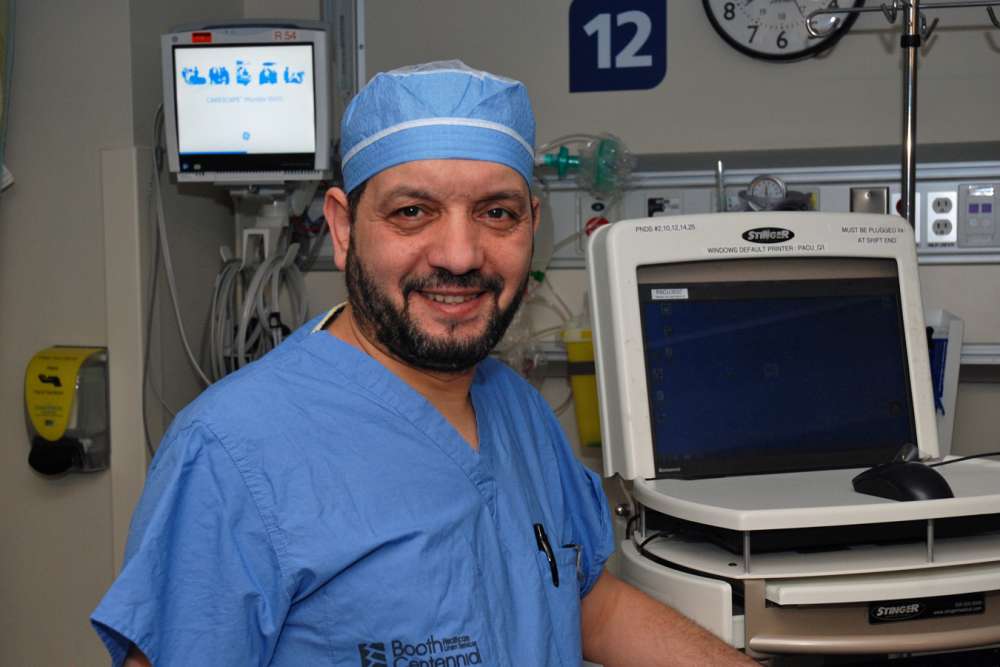 How do you tell people about the quality of care we can provide in Waterloo Region for specialized cancer treatment?
When I came to town, one of my fears was if I came to a place that I did now know, would I be able to practice the procedures that I wanted to… cancer procedures and liver and pancreas surgeries. When I came in 2006, I was assured that if I would be able to do the procedures, I'd be supported.
That's where we started to build more complex procedures that had not been done before, and worked to develop GRH as a centre of excellence in HPB [hepato-pancreato-biliary] surgery, which gets supported by Cancer Care Ontario.
That's our goal: to advance our programs another step further every few years. It's a complex process, but it's going very well.
What keeps you motivated?
Helping people. We know our limitations, but when I see someone sitting in my office and I look them straight in the eye and diagnose a problem, and you feel like you can help them, it's worth the work.
It's not for just that person, or his or her family. It's great… you feel like you're rewarded at the end when it's successful.
More GRH Stories