Posted: March 6, 2018
For Emily Schacht, social work is a calling. Her passion for it remains even after her work day is done.
Emily provides care in GRH's community outreach and treatment team (COTT). The program supports patients as they live in the community, makes sure any related treatments take place as needed and provides families with support.
Emily's role focuses on helping clients with their treatment in the community, and helping families.
Emily came to GRH after a range of community and hospital positions. She values her colleagues and the work they do together to support clients and reduce stigma related to mental illness.
---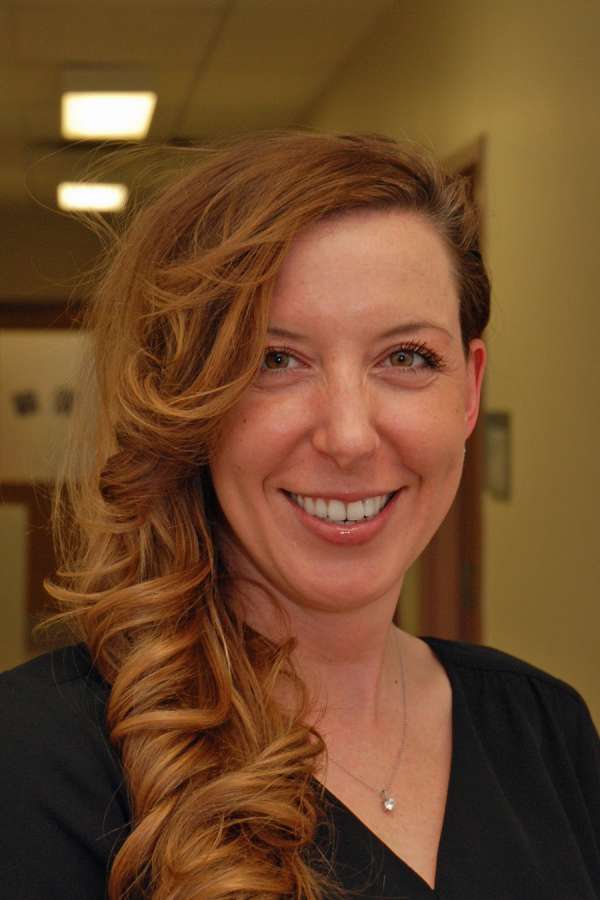 Why did you choose to become a social worker?
I believe that social work chose me. I began my first career as a primary school teacher and felt my heart was not fulfilled.
After several crisis situations with family and friends, I realized that social work was the field for me. I applied for the community planning, policy and organization sector of social work.
Throughout school I volunteered for community justice initiatives and Big Brothers and Big Sisters. The sectors I am most passionate about outside of the hospital include restorative justice, child and domestic abuse and community development.
I live and breathe social work. My love for social work does not leave me when I exit the building.
How did you come to GRH, and in what areas of the hospital have you worked?
I began my career in social work working in crisis for Oxford County and was granted an opportunity to work at Woodstock Hospital. It was at this hospital that made me realize that a hospital social worker is where I fit the best.
I began my career at GRH as a part-time community treatment order coordinator within the community treatment team within specialized mental health. I also worked part-time as a social worker for the renal (kidney) program. I have worked full time as a crisis worker within the adult mental health and addictions program at GRH as well.
Grand River Hospital has been my favourite employer and I am proud to be an employee of GRH. I am surrounded by intelligent, caring, supportive and innovated staff. I feel blessed to be a psychiatric social worker for Grand River Hospital.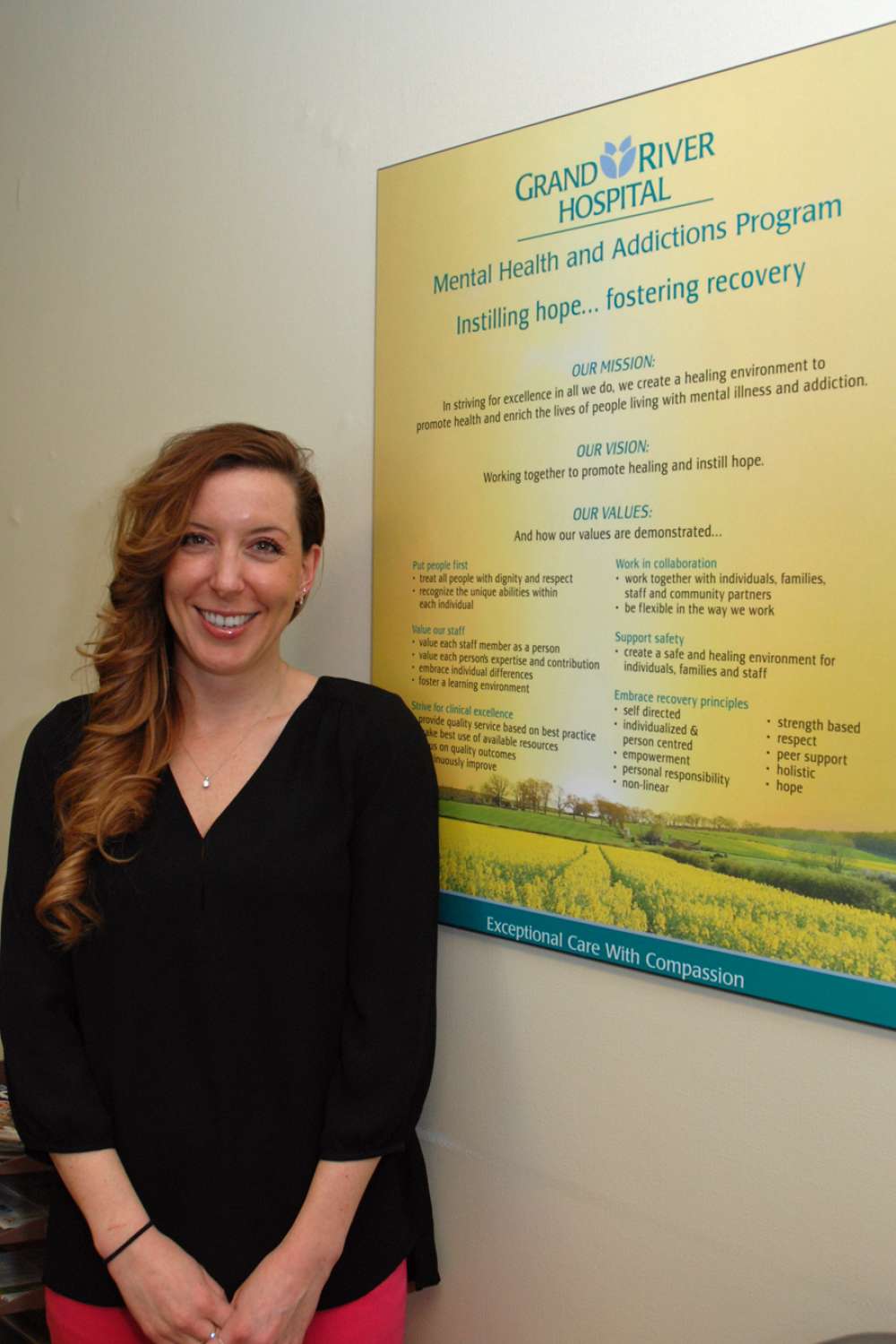 What's your role now, and what do you enjoy about it?
I am a community treatment order coordinator and family support and education social worker with COTT.
I enjoy the interactions with a variety of multidisciplinary teams, as well as the collaboration with community agencies. I love that there is consistency within my role but every day is also different.
I work with amazing coworkers. We all encourage strength, understanding and non-judgement when working for our clients. We strive to make a difference throughout our entire day by eliminating the stigma towards mental health, and supporting recovery with support and empowerment.
For people who may not know much about social work, what would you tell them about its importance?
The importance of social work within my role is providing information about coping with and understanding mental health, providing education about effective communication, boundary setting, self-care, crisis prevention, supporting recovery, legal issues, treatment options and community resources and services.
Social workers provide a safe space to converse and seek answers with a holistic perspective, non-judgement, caring and understanding in hopes of encouraging recovery and reducing stigma towards mental health.
More GRH Stories