Posted: August 27, 2018
In one of the busiest departments at Grand River Hospital, Jane Huiskamp wants to make sure every patient get compassionate and skilled care.
Jane came to health care with a singular focus on becoming a nurse. She has practiced as a medical and surgical nurse, and now brings that front line experience to her current role as the clinical manager of GRH's outpatient clinics.
The clinics within Jane's role provide a wide range of day surgeries, investigative procedures and infusions to 300 people a day.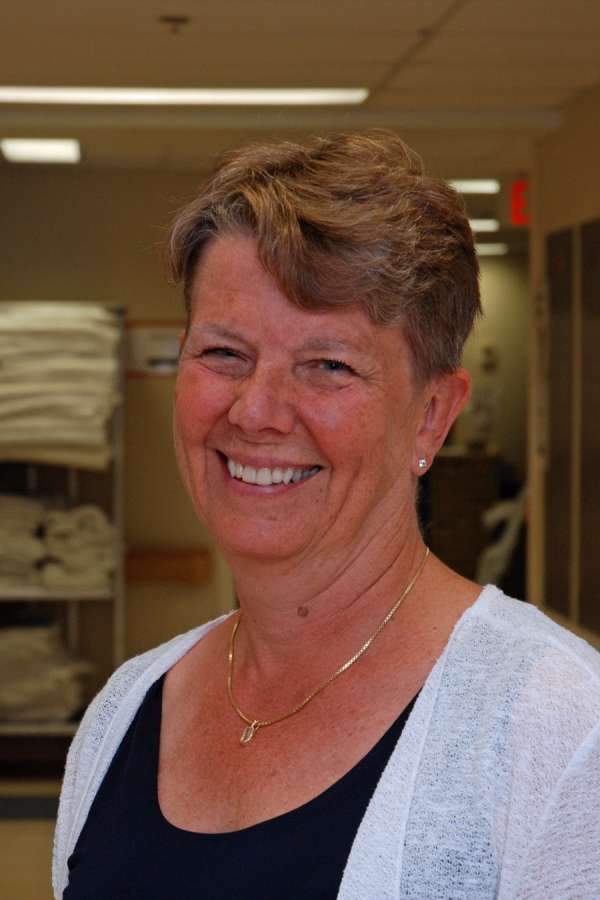 As medical advances allow for new day procedures, outpatient clinics at GRH will keep growing. Jane wants to make sure every patient gets terrific care in that changing environment.

---
Why did you become a nurse?
It sounds rather cliché but nursing was the only career I was ever interested in. Giving compassionate, competent care to those who need it is very rewarding. I have been a nurse for many years and the changes to our profession are phenomenal. It has been very exciting to be part of a developing profession.
How did you come to GRH and what areas have you practiced in?
I graduated at a time when there were almost no jobs in Ontario so I spent the first 15 months of my career in Nova Scotia. Then I decided that it was time to be closer to home so I gave up my job and began visiting hospitals in this region.
KW Hospital (as it was known at the time) offered me a position and I have been here ever since. My practice has been primarily medical and surgical nursing, moving into administration approximately 10 years ago.
What's your role now, and what does it involve?
My role now is clinical manager of outpatient clinics and in a nutshell, I am here to support my staff as clinics grow and demands for service increase and to facilitate new processes. Managing nine outpatient clinics is busy, challenging and always interesting!
What do you enjoy about your job?
I love being part of the surgical leadership team. It is challenging and fulfilling. The surgical program is dynamic—there are always new initiatives to work on. Every day is different and unique.
What keeps you on your toes?
Quite simply, managing increasing needs in the clinics with current resources and incorporating more work into existing space during peak daytime hours. As more patient care moves to an outpatient model, the demand for clinic time increases. We have to figure out new and better ways of being efficient while maintaining our level of care.
Creating a team culture across nine varied departments has been rewarding. Many staff members are cross trained to one or more units, enabling them to support each other during very busy times.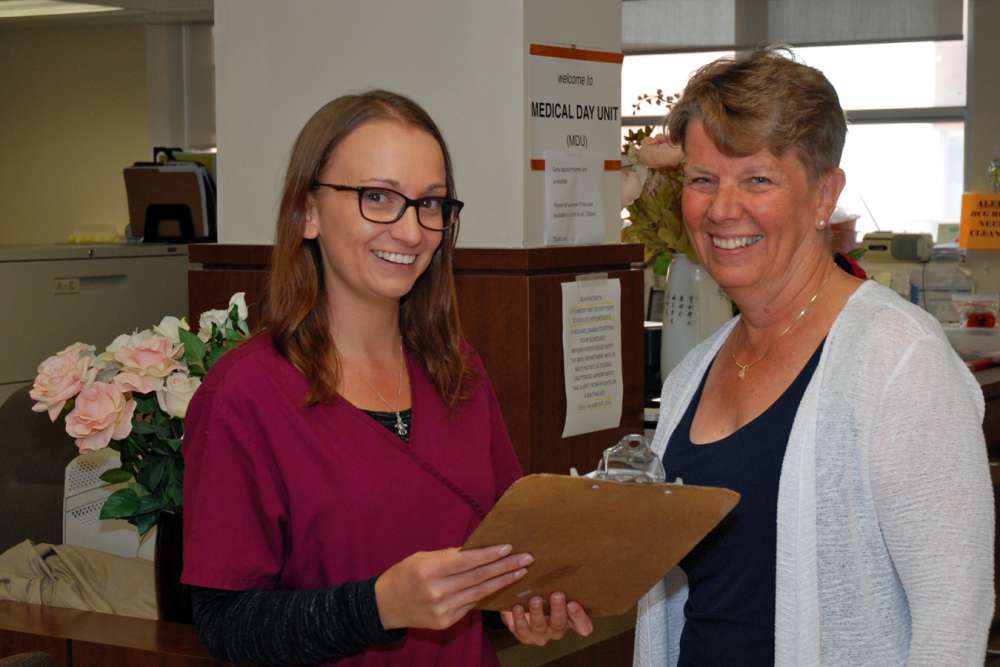 What are you proud of in your department?
I am so proud of the staff across all the clinics—they give amazing care to approximately 300 people every day! They are strong patient advocates, always striving to provide the very best.
We have a number of accomplishments. They include pre-operative process improvements which give patients increased access to specialists to better prepare them for surgery. We help prepare patients to safely go home on the same day of surgery after having fairly invasive procedures.
We have had one of the most successful nurse-led sigmoidoscopy programs (an examination for possible colorectal cancer) in the province. We also provide valuable therapy to patients with hand injuries allowing them to resume their occupations, and we do complex intravenous initiations.
In addition, care is provided to many orthopedic patients, patients having minor operative procedures and patients requiring infusions that allow them to continue to function in their home environment. And we also offer vital services for women's health.
It is a tremendous privilege to work with wonderful staff and colleagues in an ever-changing environment. I am very grateful for the opportunities I have enjoyed over the years at Grand River Hospital.
More GRH Stories