Posted: December 13, 2018
Jane Martin is focused on advancing several regional health programs at Grand River Hospital along with key diagnostic services to their full potential.
Jane is a pharmacist by profession. Early on in her career, she found a niche in program redesign and subsequently leadership.
After a lengthy management career in hospital pharmacy care, Jane was named GRH's vice president of diagnostic, renal (kidney care) and cancer services in 2017. She was jointly appointed regional vice president of cancer services for the Waterloo Wellington Regional Cancer Program of Cancer Care Ontario.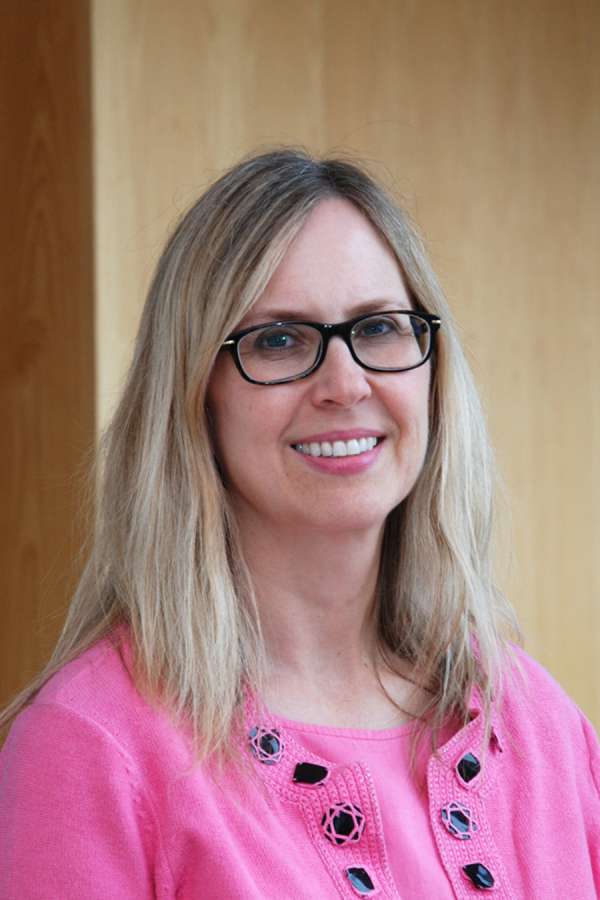 These days, Jane is leading programs through change to constantly improve patient care, comfort and convenience. She's also working hard to ensure patients' voices are included as the hospital's programs evolve.
---
Why did you choose a career in pharmacy?
I have always been attracted to a career in health care and the idea of being able to help others.  In high school I enjoyed sciences, especially chemistry.
One of my favourite uncles was a small town community pharmacist. He really loved his job and his patients loved him. I thought that his experience, coupled with an interest in chemistry, would make pharmacy a good career path for me. 
I have been very fortunate with the career that I have had and have enjoyed working in the pharmacy profession immensely.
What compelled you to move from front-line care into more of a management role?
After I completed my hospital pharmacy residency in London, one of my first jobs was at Cambridge Memorial Hospital.  At that time, due to budget cuts, the entire organization was undergoing re-engineering and redesign, including the management structure. I was chosen to participate on redesigning pharmacy services from the ground up, which was an incredible opportunity. 
Once the plans were approved, there was a vacancy for the director of pharmacy position. I was encouraged to apply for this position and I was the successful applicant. At the time, I was only 27 years old.
In order to support the new management structure, the hospital partnered with the Michael G. DeGroote School of Business at McMaster and offered an on-site masters of business administration, the first venture of its kind. I seized the opportunity to learn more about leadership and completed my MBA.
What do you like about your role as vice president?
As a VP, I enjoy being able to work with an incredible team of very talented people within my portfolio and within the senior leadership team. I enjoy affecting change at the systems level and am fortunate to oversee the integrated departments of pharmacy, laboratory and medical imaging (in partnership with St Mary's General Hospital) as well as the two regional programs of cancer and renal. 
It's interesting and rewarding to work collaboratively with others in the health care system, whether within the Waterloo Wellington Local Health Integration Network or at the provincial level. In addition, there is constant variety and learning opportunities.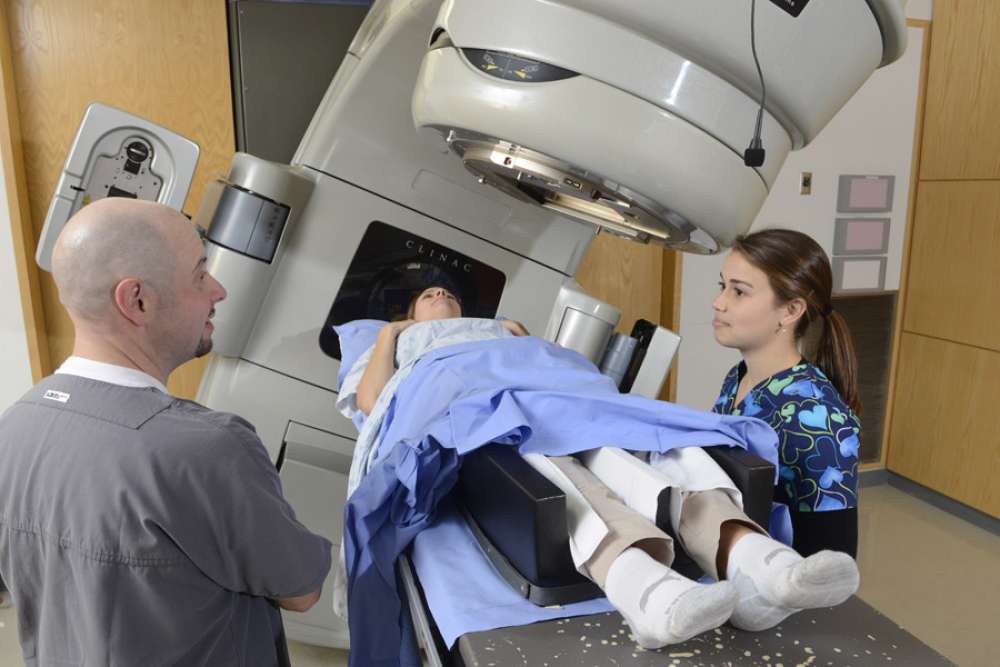 What keeps you on your toes?
Finding ways to be innovative to do more with less. The needs of our patients are always increasing while our access to resources is decreasing. Finding new ways to provide great care for our patients is essential. 
One successful example of this is our Ontario Telemedicine Network pilot for prostate cancer patients. Leveraging technology in this pilot has demonstrated excellent patient and provider satisfaction with the hope to expand this to other areas.
What are the big opportunities you're hoping to capitalize on?
The Cancer Centre has marked its 15th anniversary in 2018, and it's really a jewel for the community. Being able to provide care for patients in Waterloo Wellington and decreasing the need to travel out of the region has been a tremendous improvement for patient access to care. 
Annually, we are looking to provide more treatment options locally. For example, we have developed a five year acute leukemia treatment plan with the goal of becoming an autologous transplant centre. 
We are also expanding our brachytherapy program in radiation oncology as it becomes a standard of care, so that patients do not have to travel to London or Hamilton for this treatment. Brachytherapy involves treating cancer by inserting radioactive implants directly into the tissue. Also, in the next few years, we hope to have a PET scanner in this region. We are in the initial planning stages for this diagnostic technology.
Why do you think Waterloo Region residents should be proud of when it comes to cancer care?
Waterloo residents should be proud that the Waterloo Wellington Regional Cancer Program offers a high quality, comprehensive cancer program from prevention and screening, to providing chemotherapy and radiation oncology, to palliative care and survivorship.
The program relies on an excellent collaboration between the staff and the physicians in the Grand River Regional Cancer Centre and other partners such as the area hospitals, hospices and other community supports. 
We also have a very committed group of individuals that are members of our patient and family advisory council (PFAC). All of the members in the program are engaged with the goal of providing exceptional care as close to home as possible for our patients. 
In the second quarter of 2018, our program ranked third out of 14 programs in the province.  We are continuously striving on improvement activities to move to the top spot.
More GRH Stories