Posted: August 11, 2016
If your child has to stay in Grand River Hospital, they'll have a special friend in registered nurse Jenn Lambert. You might say it's a family thing.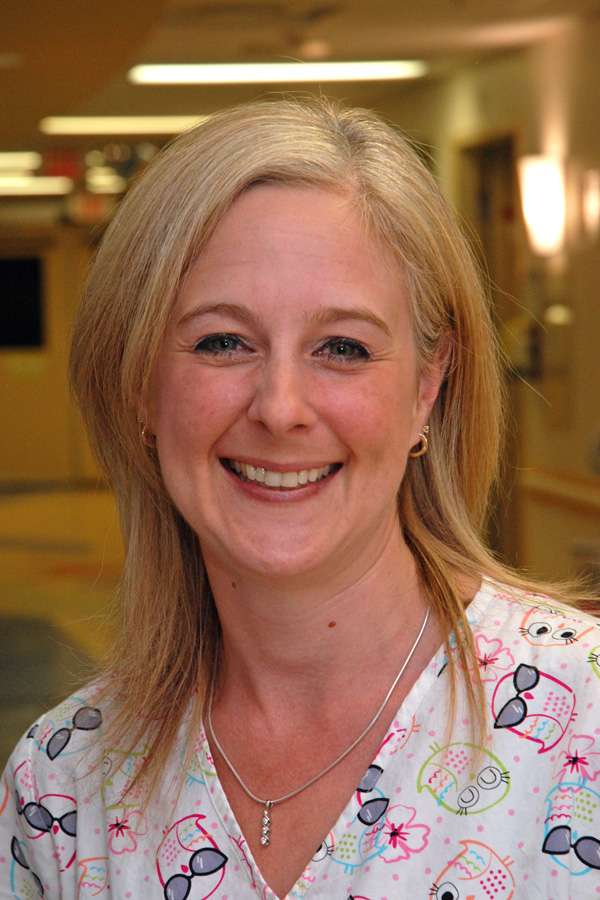 Jenn has been a nurse since 1998. She joined GRH in 2002. After nine years in the emergency department, Jenn transferred to the hospital's inpatient children's unit. You may have noticed Jenn as one of the "Hospital Heroes" recognized by the GRH Foundation (opens in a new tab).
Before becoming a nurse, Jenn discovered and was excited about emergency care. As an emergency nurse, she had a knack for working with kids in an often hectic environment… something she's taken to a new level in the inpatient children's unit.
Through it all, she's passionate about building connections with her young patients and their parents and making sure they're treated like family.
---
You had a long career as an emergency nurse before moving to the inpatient children's unit. What sparked your interest in emergency care?
I did an EMS third-man rider as a high school student. I was the first female from my school to get third man rider with EMS. So I fell in love with the whole idea of emergency medicine and paramedics.
I liked the fast pace, the variety and the satisfaction of seeing someone improve with your care… seeing someone come in unwell and being able to watch them walk out and know you'd done the job well.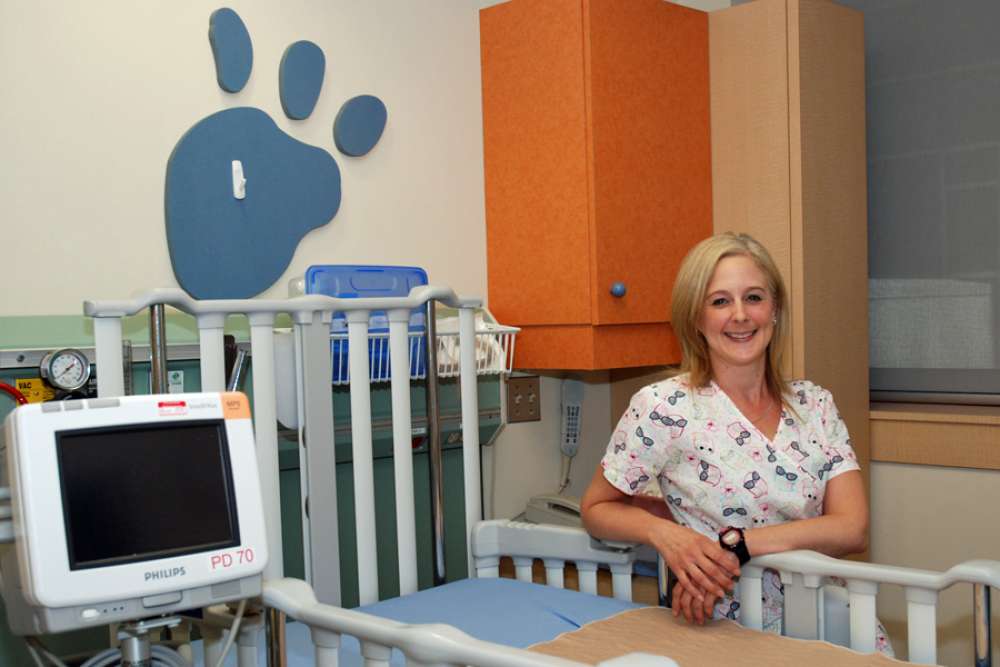 What interested you in pediatric nursing?
I gravitated to the children. I did a pediatric rotation in nursing school and loved it. In emerg, I found that I wanted to make their situation better, and had a way that worked with children.
I can put myself at their level and explain things to them that make it easier for them. For example, I don't call it a blood pressure… I call it a muscle check. It's all about your approach, and bonding with the child to be able to get what you need to get done.
When you moved to inpatient children's in 2011, what was the switch like?
It was difficult. It was hard to leave the friendships and relationships I had built down in the emergency department. Knowing that I was leaving a fast-paced environment and moving into a multi-disciplinary team with pediatric nurses, I knew I was in a good place and that I would learn a lot. And I did.
When I joined the team, I found I really did enjoy working with them and I had a passion for taking care of the children. I could see the rewards of taking with the children, especially the smiles on the faces of the children and their families.
What do you think is the biggest thing you've learned going from emergency to inpatient children's?
Being able to treat somebody in a holistic manner. Having the time to spend with somebody to help teach, to bond, to develop relationships, to make somebody feel better and to know that you've actually been able to do that.
You're able to see the transition of how you've developed a relationship and cared for their child, and see somebody learn something and go home and know they're going to share that with other people. They're going to teach other people what they've learned from the hospital, and everyone's going to benefit from the health teaching you've taught to one family.
You have a motto that you tell your patients and families. What is it and why does it matter to you?
I treat everyone like family. Welcome to the family, it gets larger every day. What I do for my own, I will do for yours. It's why I feel good about what I do and I can go home feeling satisfied that you've got the care you deserve.
I tell that to everyone. I say that ten times a day if not more. You can see the stress roll off people when I say it, it's like, "Wow, she's really going to treat me as if I'm her family."
I tried to do that in emerg, but you have less time to do that. In my current role, I find I can give more time. It makes me feel good, I go home, I feel empowered, I feel like I've done the job well
More GRH Stories