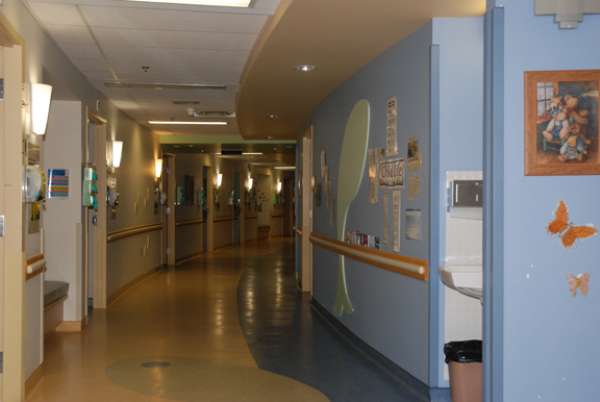 Grand River Hospital provides inpatient care for children at our KW Campus, located at 835 King Street West in Kitchener. We care for children from newborn up to 18 years of age in an 18 bed unit that is located on the D wing on the third floor of the hospital.
Families are the focus of our care and we encourage your participation during your child's stay.
Each family and child is unique. When a child is in hospital, we believe that family plays an important role in the care the child receives. Parents are a valuable source of information - you can help us plan and make decisions about your child's care. You have the right to ask questions and to be informed about all aspects of your child's care.
We hope this information is helpful and that your child's stay is as comfortable as possible. Please take a look at our pages in the menu to the right for more information about the unit.
If you have any feedback or questions related to your child's hospital stay, please:
Speak with the resource or charge nurse;
Call 519-749-4300 and ask to speak with the clinical manager regarding any concerns or suggestions you may have; or
Speak with Grand River Hospital's patient relations coordinator at 519-749-4300, extension 2966.
We appreciate your feedback.