Posted: December 3, 2016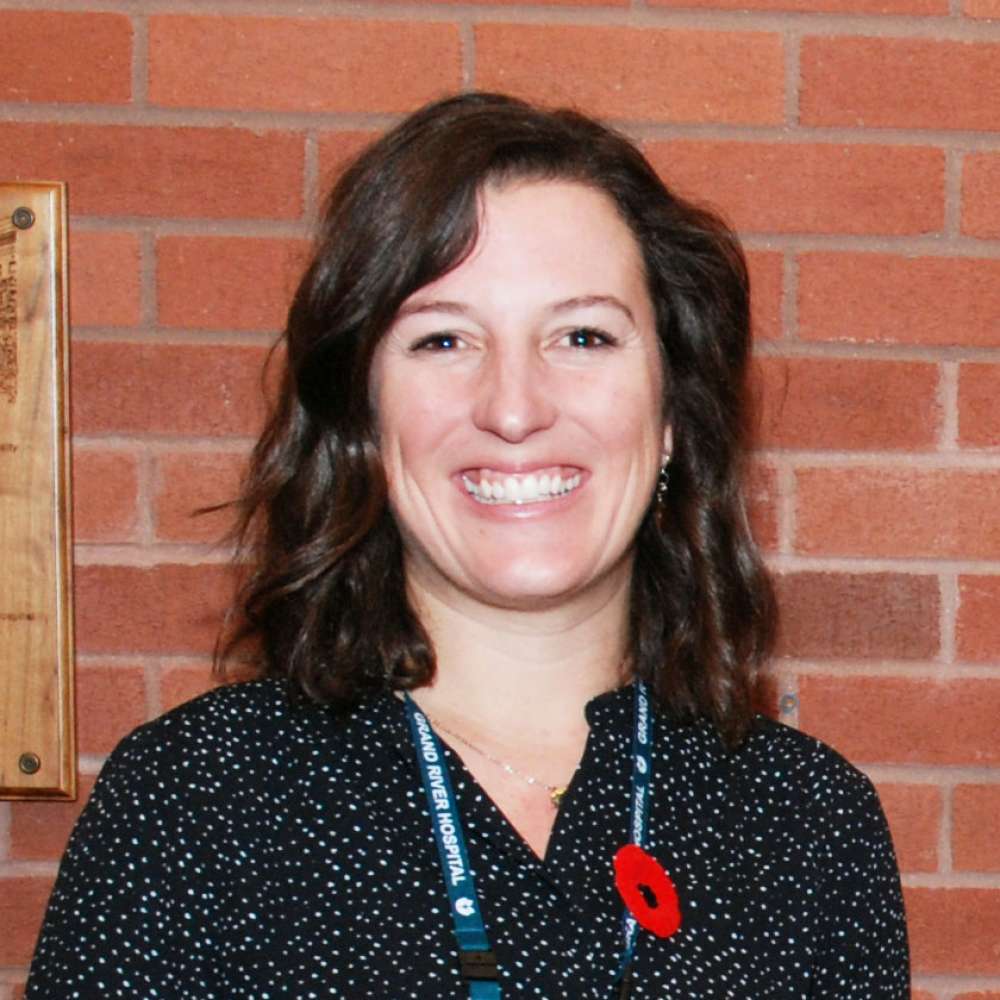 Laura Fietje knows how important spiritual care can be to others because she's benefitted from it in her own life when she was presented with a difficult challenge.
After receiving her Masters in Theology, she's now completing clinical pastoral education here at the hospital and started as an intern at GRH's Freeport Campus in September.
She feels comfortable and natural in a caring type of role, which is why she thinks spiritual care is a great place for her to be.
What interested you in becoming a spiritual care provider?
I really care for people, especially when they are hurting. I've benefitted from spiritual care in my own life when I was having a difficult time, and that allowed me to access my own spiritual resources.
My faith has also provided some great resources for coping, grieving and healing as well as a solid foundation for which to bear other people's pain and suffering.
When I was volunteering at an inner city church in Toronto, I kind of fell naturally into those types of caring roles, and that ultimately led me to a Masters in Theology, and now CPE (clinical pastoral education) here at the hospital.
Why is spiritual care important to you?
In a hospital setting, you don't have to split yourself into parts when dealing with a crisis. The spiritual aspect can be recognized just as much as the physical and emotional – I think that's a fantastic wholeness of care.
How is it spiritual care in a hospital different than what may be provided in the community?
Organizations in the community tend to focus on specific groups compared to the great medley available in a hospital. It's wonderful to see all ages, races, genders and faiths under the same roof for the purpose of wellness.
I would also say spiritual care providers are strong in their own faith, while simultaneously validating, accepting and supporting people of other faith traditions.
It's a beautiful complexity that is more common in a hospital than in a local church, mosque, parish or synagogue.
What have you hoped to accomplish in your time here as an intern?
I hope to learn from everyone I meet at the hospital, and maintain a teachable spirit.
I hope to grow confidence in my role as a spiritual care provider, and learn when to take the lead and when to refer.
Lastly, I hope to become more self-aware, and discover where my strengths and weaknesses lay.
What have you come to learn so far?
I've learned that a gracious and fearless supervisor is a gift – thanks Florence!
Also, that important skills such as assessment, therapeutic intervention, reflection and consultation are effective when paired with compassion, empathy, boundaries and confidentiality.
Finally I've learned that giving someone time and space, without any judgment, to share their story as they work toward healing is incredibly fulfilling (and at times, heartbreaking).
More GRH Stories