Posted: April 25, 2017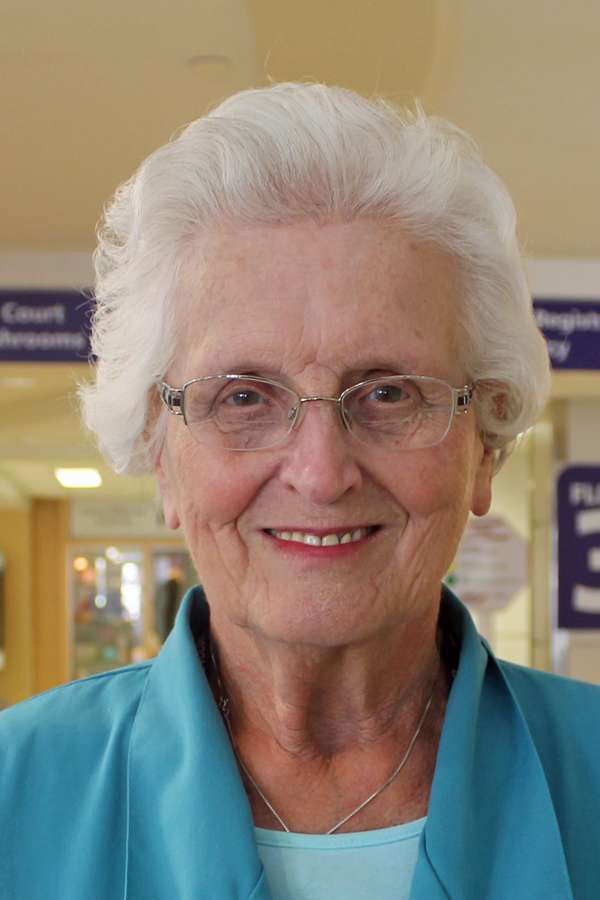 By Amanda Paul, volunteer correspondent
When someone walks through the doors of GRH, they can expect a friendly face waiting to greet them. Lucille West has provided many patients and visitors with assistance within various departments of the hospital.
For Lucille, volunteering started as a way to pass time but has now become a 46 year-long commitment.
With a passion for volunteering, Lucille understands the important role volunteers have within the hospital and continues to provide support for many at GRH.
---
Why did you start volunteering?
I had a number of friends that were volunteers and they enjoyed the work that they were doing. I thought that I would like to join as well at some point.
Once my children were in school, I thought it was a great time to volunteer so I waited until then. I've been here for almost 46 years and throughout those years I've made many good friends.
I enjoy working with a team, being with people and doing positive things for the community.
What roles have you had at GRH?
When I first joined, I volunteered at visitor information. We sat at a desk on one of the floors and people would ask where a certain patient was and we help them in the right direction.
Also, I helped with the library cart. We had a great big cart that had magazines and books on top of it and I would roll the cart to the patients and they had the opportunity to have reading material.
Currently, I volunteer as a porter at the front desk.
What have you learned from volunteering?
I have learned that it's important to be alert and attentive.
When someone comes into the hospital, they may seem a bit nervous so it's important to be able to read someone's expression. As a volunteer, it's nice for visitors and patients to see a friendly face when they're feeling like that. I've learned that people are appreciative of the help they're receiving.
I find that it's wonderful working with students and young people. They're energetic and eager to start their shift.
What has been the most rewarding thing about volunteering?
Occasionally, you're really able to help someone in a way that you didn't think that you were going to be able to. It's just the fact that you're making it a little easier for somebody and giving them assurance and pointing them into the right direction.
What makes GRH so special?
Just seeing the opportunities and seeing the other volunteers. I have a deep loyalty to the hospital and am very proud of the work we all do together.
What advice would you give to other volunteers?
The advice I would give is to be friendly and welcoming. I think that's what people need when they're walking into the hospital.
I also think you have to be a people-person. I would presume that most people that decide to volunteer are people oriented and want to do that.
Also, enjoy what you're doing. People know when your heart isn't in something fully so it's important to enjoy your time.
More GRH Stories