Posted: February 28, 2018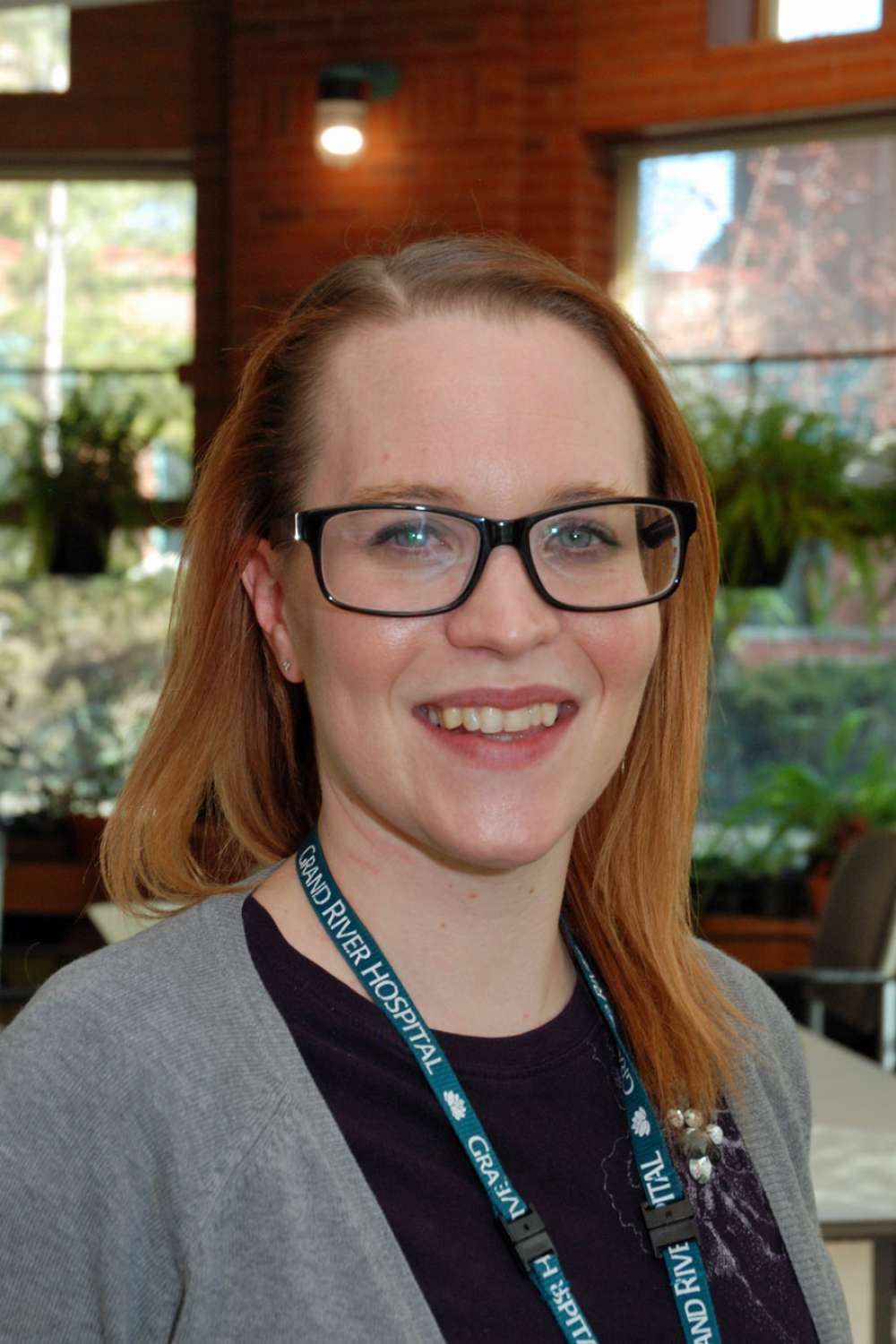 For recreation therapist Melissa Tennant, doing her job well depends on getting to know a patient very well.
From there, she's able to design recreation activities to help each patient meet their unique goals in recovery.
Melissa works with patients at GRH's Freeport Campus. She enjoys being part of a team that helps motivate people to succeed.
Melissa has gone above and beyond to understand her patients' needs, and then tailor solutions to them. She's focused on finding strengths and potential despite the hurdles that individuals may have to overcome. 
---
How did you become a recreation therapist?
I did it backwards!  One goal in my life was to complete my master's degree. Once that was achieved, I realized I wanted more... to help others recognize their potential.
In a roundabout way, therapeutic recreation (TR) found me. Through teaching skating to children with disabilities, to working with varsity and national athletes, to taking an interest in research, I was doing aspects of TR without knowing it.
So after seven years of schooling, I went back for another year!
What brought you to Grand River Hospital, and who do you support in your current role?
My TR internship. After that, I had other experiences that challenged both my professional and personal abilities. Some say, everything happens for a reason. True to a point.
I also believe we need to make things happen. How do we set ourselves apart from others? How do we constantly improve ourselves? Through innovation and hard work. That, I believe, is what brought me to Grand River Hospital.
I support the general rehabilitation unit and the pulmonary outpatient program at Freeport.
How do you get to understand someone's need in recreation therapy?
Through assessments, we can understand a person's leisure interests, attitudes, barriers and motivations. From there we use our TR knowledge and our ability to communicate authentically with patients to determine their needs, but more importantly, their strengths.
In my opinion, to truly discover someone's need, you have to understand who they are as a person… cognitively, physically, psychologically and socially.
Can you provide an example of how you target a recreation therapy activity in someone's care goals?
In TR, we assess, plan, intervene and evaluate. Once we have gathered a holistic picture of the patient, we work with the patient and team members to target cognitive, physical, psychological and/or social goals.
From there, we plan programs tailored to the goals, all the while re-evaluating our programs and patients.
For example, a program for patients with right side hemiparesis (weakness) from a stroke may include adapted sports to help regain functional movement of the right limbs.
What do you enjoy about your work?
The patients, my teams, the laughs, the on-going learning, the discussions, the smiles and the "light bulb" moments.
My experience at Freeport is everything I have always hoped for and aimed for in a career. It fosters autonomy in what and how I can provide a TR service.
Freeport also allows me to truly be me- both professionally and personally. For me, TR at Freeport merges passion with service provision. It's an intrinsically motivating opportunity to help people succeed.
What keeps you on your toes?
Everything about healthcare! More so, the patients. Many who know me know that I will do whatever it takes to make a patient smile, laugh, see a different perspective, challenge themselves, as well as challenge me.
I have danced for, dressed up as, shared stories with, evoked curiosity, listened intently, offered thoughts, laughed immensely with and have been made fun of, all for patients to realize their strengths and potential regardless of the barriers life constructs.
More GRH Stories