Posted: September 18, 2017
Technology may not always capture the knowledge that a lifetime of health care experience can provide.
That's why Debbie Bruder is acting as a bridge between care providers and new technological tools designed to support and constantly improve patient care.
Debbie is a long time registered nurse and clinical leader at Grand River Hospital. These days, she's involved in clinical informatics… basically the discipline of integrating technology into health care such as documentation and patient records.
Debbie's role helps her bring together front-line care providers and technical experts to launch systems that support better care for patients. A big part of that includes integrating hospital-wide nursing standards into patient documentation.
---
Why did you choose a career in health care?  Where did your practice as a registered nurse take you?
I chose a career in health care because I love working with people and always wanted to make a difference. It is very rewarding to help people through a difficult time as they move from diagnosis to recovery.  
My nursing career has provided me with the opportunity to take on many roles, which has included bedside nursing to being a clinical educator, nursing professor, clinical director, coordinator for our Best Practice Spotlight Organization role with the Registered Nurses Association of Ontario, and my present clinical informatics specialist role.
Why did you choose clinical informatics?
Healthcare is becoming more based in technology. Clinical informatics helps to promote the understanding, integration and application of information technology in healthcare.
I chose clinical informatics because I wanted to work with all clinicians-nursing and allied health to ensure that documentation/technology reflects best practice as well as supporting their needs and the needs of the organization… especially related to data collection and extraction to improve patient outcomes.
How has your nursing experience tied into your current role?
I feel that my clinical background provides me with the knowledge to ensure that clinical information systems support users and their practice. I believe my knowledge of patient care and workflow combined with my understanding of information technology allows me to support clinical processes and initiatives across GRH.
Care staff and IT professionals likely see the world in very different ways. How do you help bridge the gap?
I believe clinical informatics bridges the gap between the technical staff in IT and the clinicians.
In my role I have an overall (not in depth) understanding of the technical side and its impact on our clinical systems. This in combination with my nursing background allows me to provide that support to the clinicians to bring it down to their level.
On the flip side, it allows me to bring the clinicians needs to the level of the technical staff.
What do you enjoy about your work?
I like that I am able to work with all clinicians and departments in the organization to support and provide my knowledge and expertise in meeting their documentation/technology needs.
Our role as an RNAO Best Practice Spotlight Organization requires us to always adopt new standards in nursing care. I love that I can take my work with the BPSO initiative and ensure that best practice guidelines are embedded in our clinical information system.
When we integrate the guidelines in documentation, we can better extract data in order to improve patient outcomes.
What keeps you on your toes?
Technology is changing every day and we need to ensure that we meet the needs of the organization when it comes to changes in technology. Clinical practice is also constantly changing based on research and so we need to ensure that our documentation reflects those changes.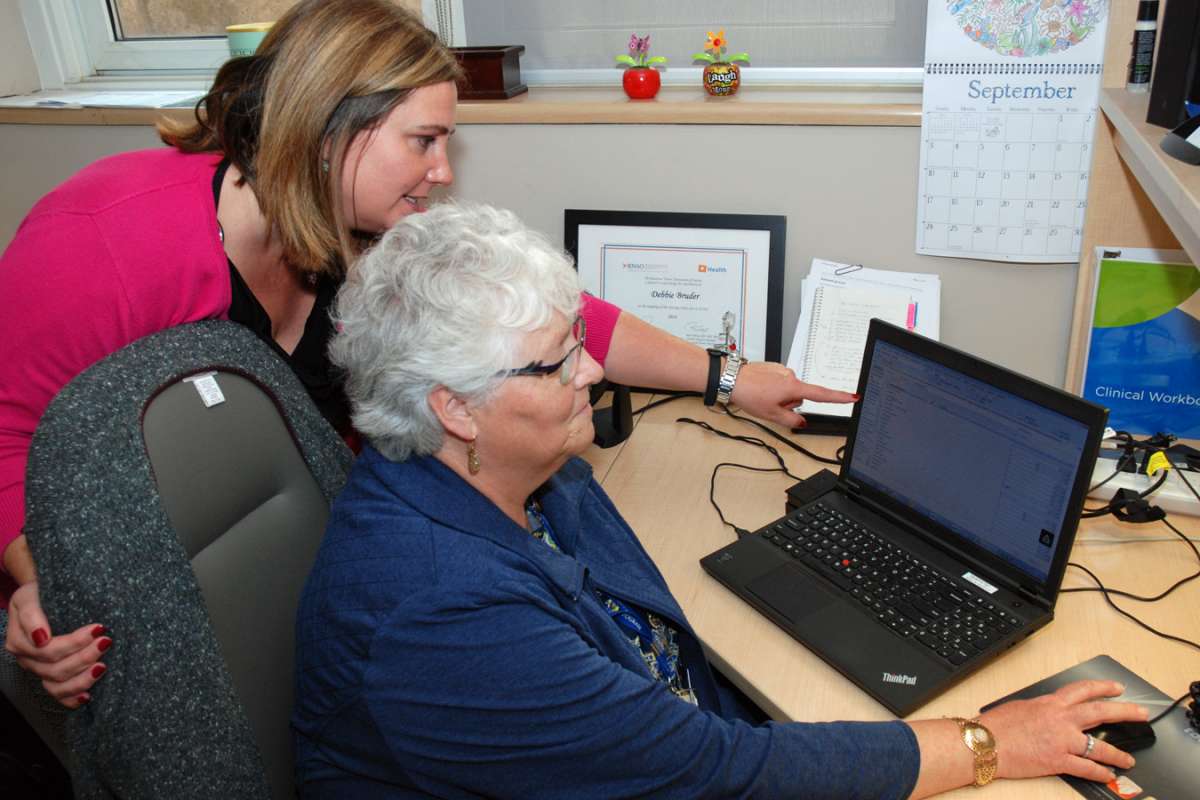 More GRH Stories