Posted: June 13, 2018
Nan Miller says becoming a nurse practitioner (NP) was the best decision she ever made.
Through her role Grand River Hospital's renal (kidney) program, she's happy to bring her years of knowledge and enthusiasm to supporting patients requiring life-sustaining care.
Nan began her health career in 1989 as a registered nurse at GRH's Freeport Campus. Nan practiced in several areas supporting patients with longer-term health needs.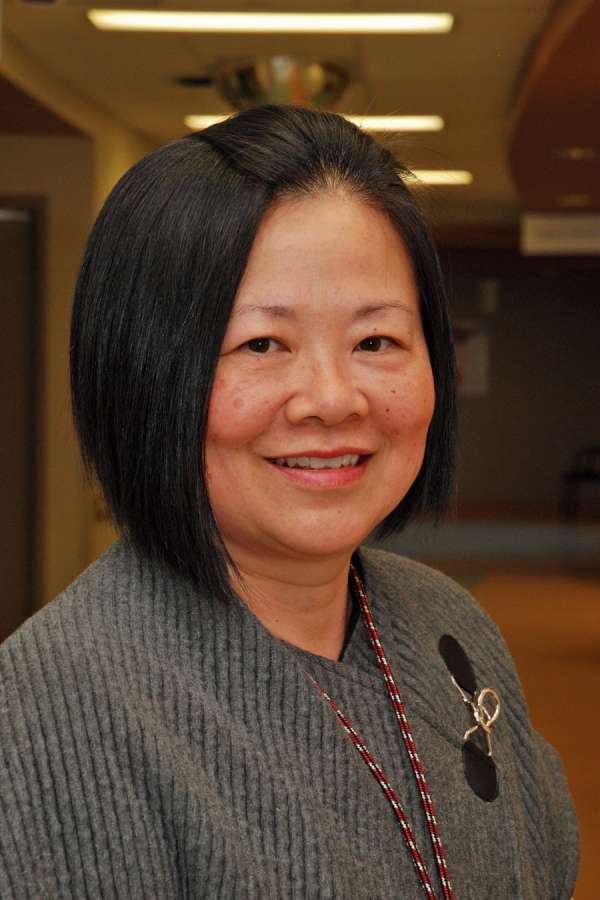 She became a nurse practitioner in 2002, and spent 14 years supporting patients with kidney disease or failure at the GRH's renal satellite in Guelph.
These days, Nan is playing a greater role in rolling out new approaches to improving care and quality of life for patients with kidney disease.
---
Why did you become a nurse practitioner?
I became a nurse practitioner because I could see as a staff nurse that an NP would be instrumental in helping the patients and their health care team achieve improved patient outcomes through consistency, advanced clinical skills and leadership.
How did you come to Grand River Hospital?
I started at Freeport Hospital in 1989, then we amalgamated and I became a Grand River Hospital employee. I worked at Freeport in various programs: chronic care, general rehabilitation, pulmonary rehabilitation program, the chronic ventilator program and palliative care. I was also the lead on the wound care program. 
I then moved to GRH's KW Campus in 2001 to the renal program for a brief period as staff nurse then became a NP in 2002.  I chose the renal program because it allowed me to see patients with challenging health needs over many years… the perfect blend for me!
What does your average day look like?
My average day has changed a lot since October 2017. I was at the renal program's Guelph satellite renal clinic for last 14 years and all of my time was clinical work. This included seeing kidney patients in the clinic or home visits, adjusting medications that control blood pressure and water volumes, and providing patient education and counselling.
Nowadays I am wearing a different NP hat and taking a lead on several important program initiatives. There is a lot of work behind the scenes with committee work to prepare the changes before we can roll them out. 
The one that impacts patients the most would be the person-centered decision making initiative. It's about engaging with patients to make sure they have a substitute decision maker, finding out about their care goals and recording it on a care plan.
So now the fun part begins where I get to talk with patients on dialysis and find out what is important for their kidney care now and in the future.
What do you enjoy about your work?
I love the autonomy as advanced practitioner blended with focus on collaborative team work. I also am satisfied when our efforts show with improved patient outcomes, whether that be physically or emotionally. 
I love the renal program because I get to follow patients for a long time and travel with them through their kidney care journey. There is nothing better than seeing the fruit of our efforts with improved patient outcomes and patient satisfaction.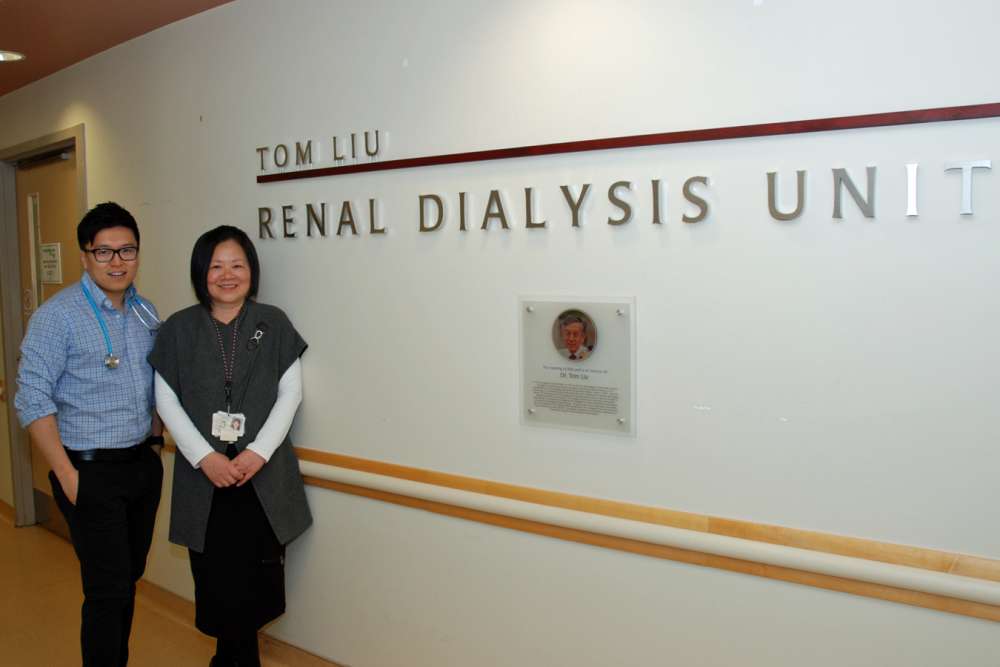 What keeps you on your toes?
Health care is always changing with new evidence or technology that changes our approach to care.  Kidney patients in particular keeps me on my toes because we are on a journey with them for years and at times, their health can change dramatically at a drop of a dime!
How do you see kidney care and disease changing over time?
I see areas where we will do better such as kidney cloning which will dramatically increase our means for transplantation, increasing home therapy as we improve the technology to simplify it, and implantable dialyzers so that you can receive dialysis every minute of the day to help your kidneys and keep you healthy until you get a transplant. 
Unfortunately, with the rate of type 2 diabetes climbing, I do also anticipate higher rates of kidney failure as a result of diabetic damage. Along with this, people are living longer and with multiple health issues… likely leading to higher rates of kidney failure.
I hope to see improved primary prevention that encourages healthy lifestyles so that we lower the rate of type 2 diabetes and continue to have people living longer but with fewer health issues. I also hope to see higher rates of organ donation in our community.
What are you proud about in your role?
I am proud in my NP role with helping to improve patient outcomes, fostering growth in my peers, assisting with program development/change, and advancing the NP role in the hospital and community.
More GRH Stories