Posted: October 26, 2018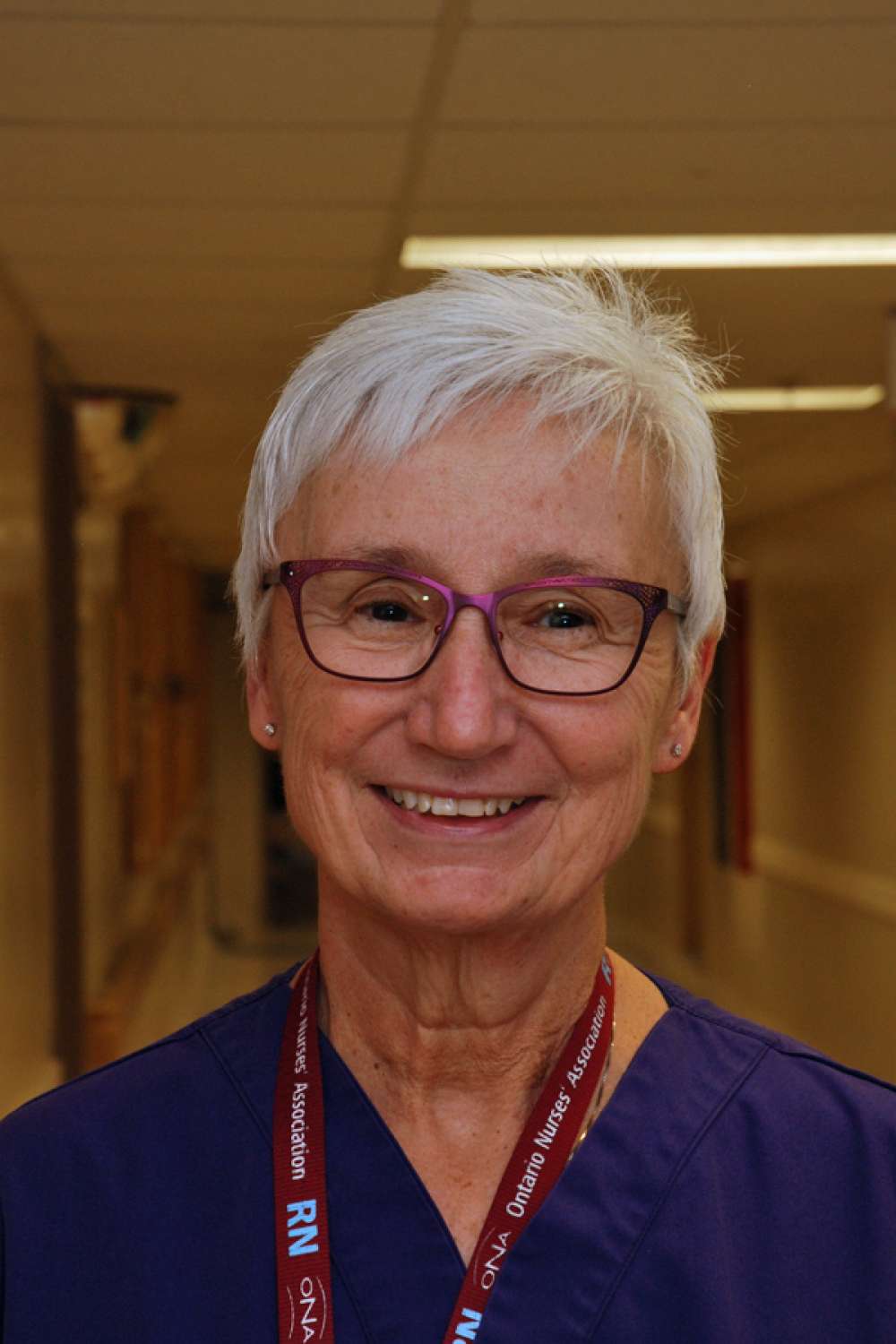 There's an adage in health care that health professionals will stay to practice where they originally learned their profession.
Registered nurse Gail Shantz has proven the truth in that phrase… and then some.
Gail has not only spent her 45 years of nursing care at Grand River Hospital, she also trained at the then KW Hospital when she started her nursing career.
Gail has provided care throughout GRH including the medicine unit, the intravenous team, rehabilitation, childbirth and the renal program.
For the past 14 years, Gail has supported patients in the hospital's busy medical imaging service. She provides care in procedures that combine surgery and medical images.
Through it all, Gail's love of patient care and appreciation for her colleagues keep her coming back to GRH day after day.
---
How did you choose nursing?
When I was in high school, I didn't know what I wanted to do. In Grade 13, I decided to try to volunteer at a hospital to see if I thought nursing would be OK.
I ended up at St. Mary's General Hospital and a wonderful student nurse took me on and showed me the ropes. She gave me all of this great experience, and I've never forgotten her. She's Christine Henhoeffer. She was most recently on the board at St. Mary's. I thought: she's so nice, I want to be like her. I want to do what she does.
What's kept you at GRH?
It sort of felt like home, and it still does. I walk in in the morning and think, you know, it's my place. I've been here more than any other place in my life. It's become a second home. Everyone asks if I'm going to retire and I'm not sure if I can… it would be like leaving home!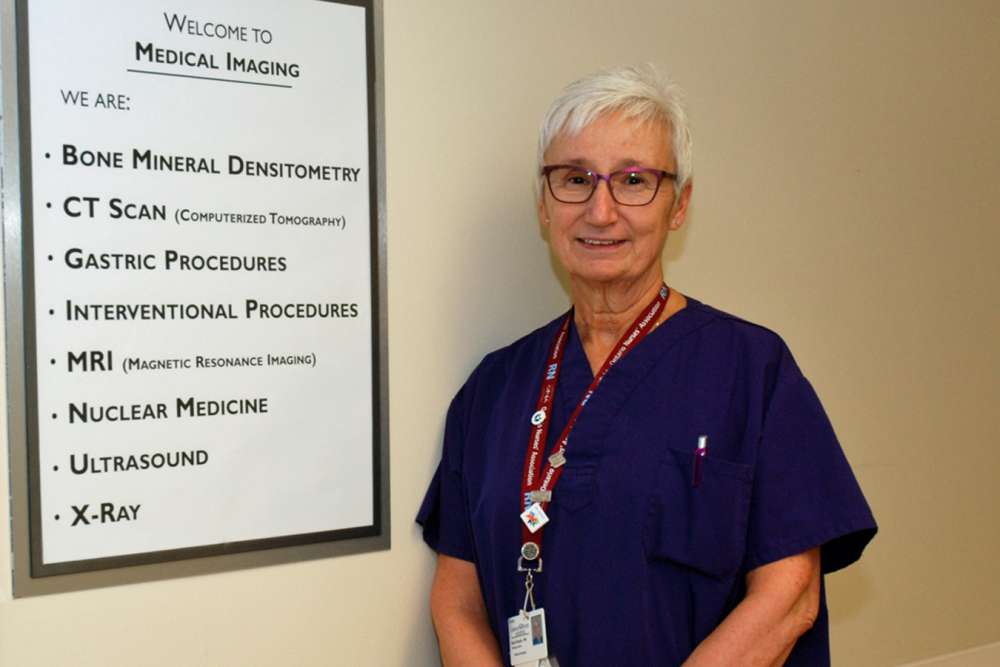 How do nurses support care in medical imaging?
There are only five of us, but we're all over the department. We assist with biopsies; we have the interventional program (combining medical imaging with minimally-invasive surgery). It's very interesting… you see different patients all day long. I have learned a lot in the last 13 years.
It's a very technical world, but we look to the technologists for their roles and they look to nurses for ours. We all work very well together.
What's changed during your years at the hospital?
The thing that has astounded me over the years is the technology. Even from when I was in dialysis, the old machines were much more labour intensive and rudimentary. They have amazing machines that they use now.
Even in medical imaging, when I first started, we had an old CT. Now we have these incredible CTs that do such a better job. It's the same with our interventional suite… our old one was at the end of its life when it was replaced in 2013. The new one is state of the art. It's nice to work with.
You could have retired some time ago. Why have you chosen to remain?
I just enjoy it. I love my co-workers. I love the patients; they're all at different places in their lives. Some are facing a cancer diagnosis, and you're one of the first people they will meet because we're implanting ports for their chemotherapy. It's a long stretch ahead of them. Then I'll see them come back to have their port removed so it's a celebration.
You see a lot of sadness, but also many very happy situations. It's just such a wide spectrum of work. It's very rewarding… just the feeling that I'm helping someone through a very difficult time, day or procedure. Even if it's momentarily, or for the next hour that I'm with them.
The cohesiveness in medical imaging is so good too. I really like working in such a good team to make it better for the patients.
Grand River is my home, and I couldn't think of any other place that I'd want to work.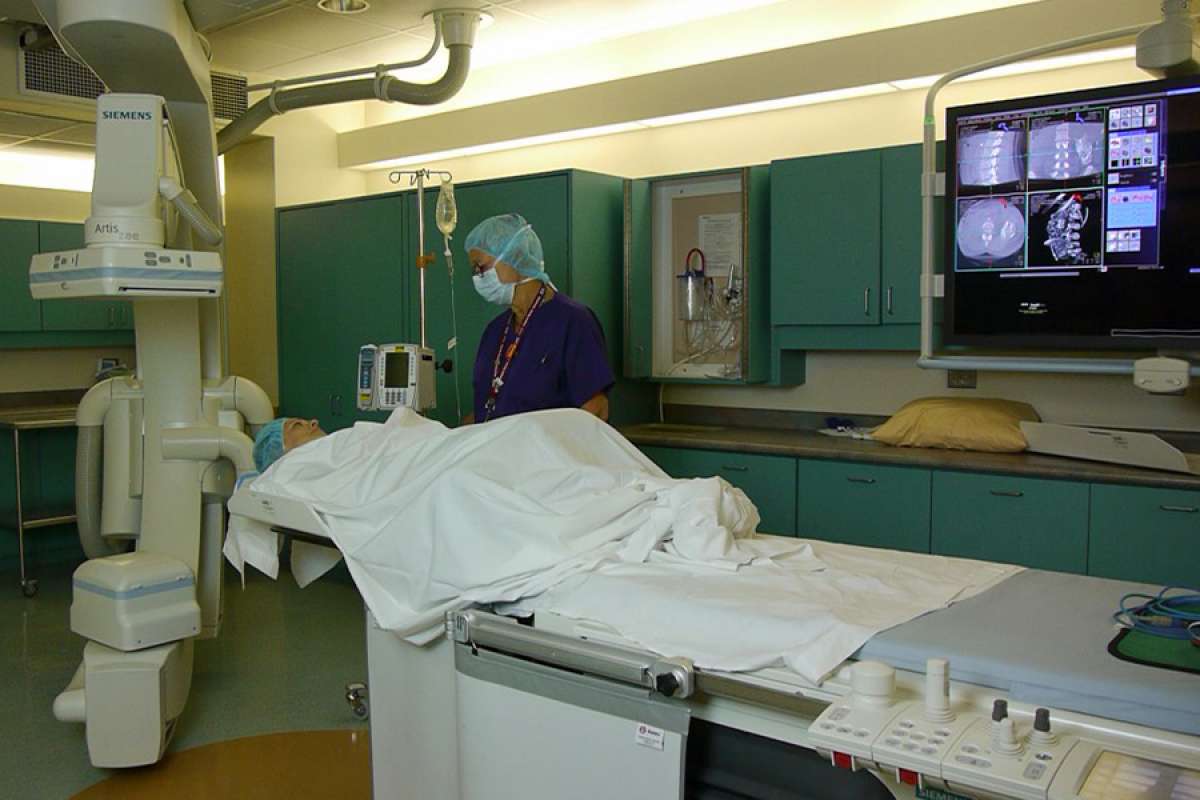 More GRH Stories