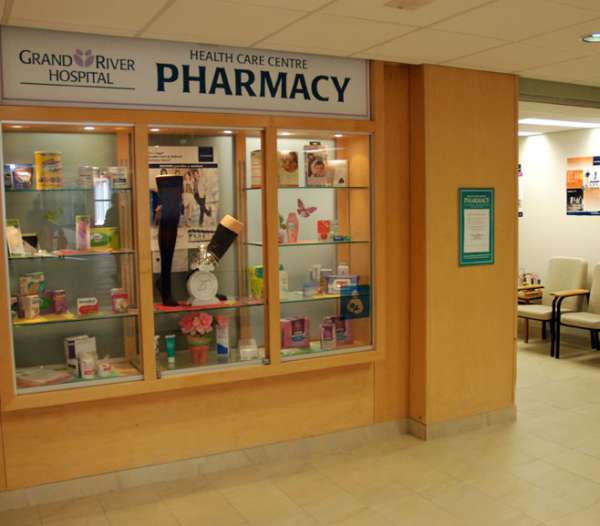 The Health Care Centre Pharmacy is located in the main lobby (next to Tim Horton's) of the hospital's KW Campus, 835 King Street West in Kitchener. We provide medications for our staff, for patients being discharged, those visiting our outpatient clinics and members of our local community.
GRH owns and operates Health Care Centre Pharmacy. All of its profits go back into supporting patient care at the hospital.
We offer the following services:
Prescription and non-prescription medications, including specialty cancer and dialysis drugs;
Professional medication counselling;
Breastfeeding supplies and baby items;
Health care items such as reachers, splints, crutches, etc;
Compliance packaging of medication;
Health and beauty aids;
Ostomy and incontinence products; and
Home delivery.
Hours
We're open Monday to Friday from 8:30 am to 6:00 pm and on Saturdays from 9 am to 5 pm.
Contact us:
You can reach the Health Care Centre Pharmacy by calling 519-749-4227 or by fax at 519-749-4327.