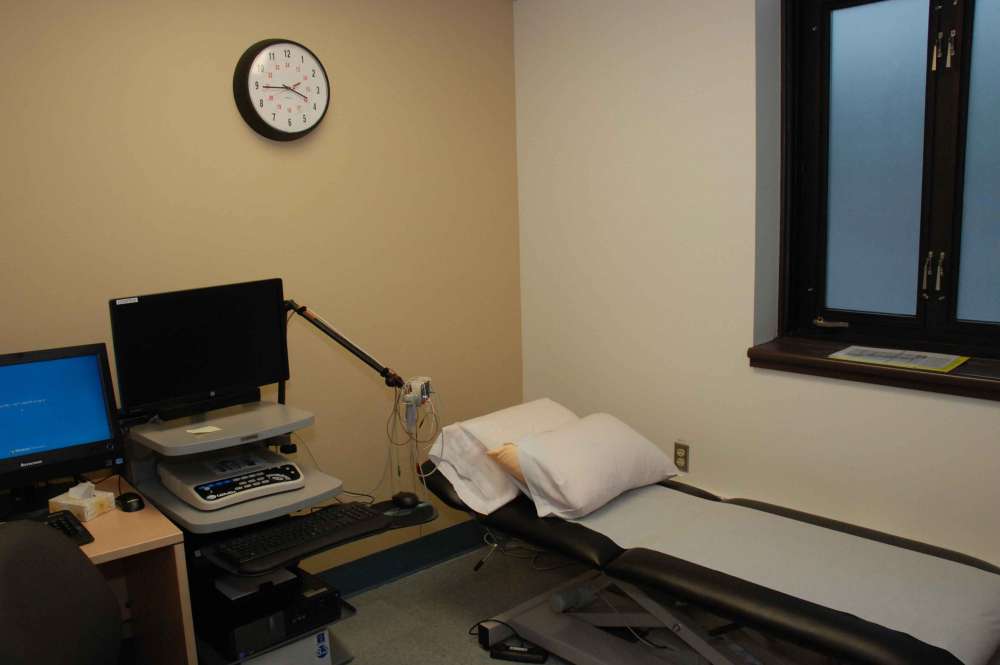 Rehabilitation does not always require you to stay in the hospital. We have a number of clinics that take place via booked appointments.
Most of these are located at GRH's Freeport Campus.
Neurorehabilitation and geriatric rehabilitation clinics: these services provide one-on-one or group therapies for patients aged 16 years and older. These clinics support people who have neurological conditions and/or illnesses related to aging.
Prosthetic and orthotic clinic: if you've had a lower-limb amputation or have complex orthotic needs, this clinic will support you. We provide consultation, assessment, treatment, and follow-up rehabilitation services in these conditions.
Pulmonary rehabilitation clinic: the clinic provides rehabilitation for individuals with severe lung disease. This short-term program helps you regain control of your breathing, learn how to cope with lung problems, and regain lost energy and strength. Ongoing exercise programs are available to graduates of this program. 
Swallowing clinic: this clinic offers adults with swallowing concerns swallowing assessments, videofluoroscopic swallow studies (if needed) and follow-up by speech-language pathology.
Communication technology clinic: this rehabilitation team works with adults who need help with their functional speech and/or handwriting to meet their everyday communication needs.
Physical medicine clinic: this clinic offers appointments with physiatrists. These doctors specialize in physical medicine and can treat a wide range of conditions.
For general inquiries, you are welcome to call the hospital at 519-749-4300 and dial the following extensions:
Neurorehabitation and geriatric rehabilitation: extension 8340;
Prosthetic and orthotic: extension 7309;
Pulmonary rehabilitation: extension 7309; and
Communication technology clinic: extension 7278