Posted: January 9, 2019
For Holly Arnold, care is about turning a very difficult event in a patient's life into hope and recovery.
Holly is a physiotherapist at GRH's Freeport Campus. She works with patients needing physical and neurological rehabilitation, particularly individuals recovering from a stroke.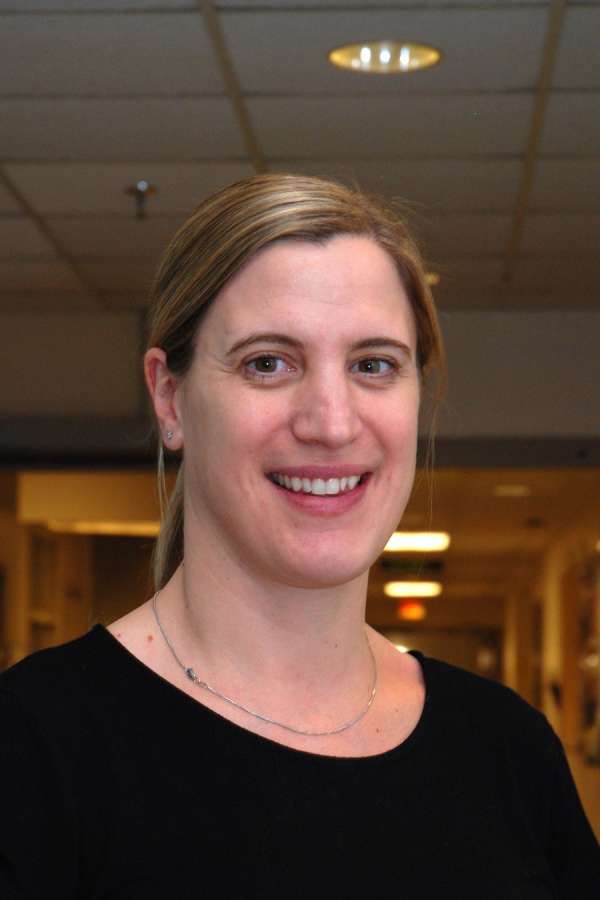 Holly is part of a team of care experts working to support patients and families. While it's demanding work, she is honoured to help patients reach a new normal after a serious medical event.
---
Why did you choose to become a physiotherapist?
As a high school student, I was fortunate to have a co-op placement in a rural hospital, where I was able to spend time with a variety of healthcare professionals. The field of physiotherapy intrigued me due to its variety and complexity in the treatment of orthopedic conditions, respiratory complications and neurological impairments. 
While completing my physiotherapy degree, I had a placement in a rehabilitation and stroke setting. I found my passion was definitely helping patients after a neurological event.
What brought you to Grand River Hospital?
I transitioned to Grand River Hospital to have the mentorship and opportunity to work with some of the most respected therapists and educators in the field of stroke recovery.
The environment at Freeport fosters rehabilitation and recovery, from the physical structure itself including the gardens and patios, to the volunteers… many of whom are returning patients.
Grand River Hospital has given me opportunity to advance my education, be involved in the education of others and to have a direct role in shaping the way we deliver care in a stroke setting.
When a patient usually arrives at inpatient rehabilitation, what's on their mind?
Patients arriving on inpatient rehabilitation are usually overwhelmed. Some arrive ready to work with great expectations for recovery. Some are depressed and withdrawn, attempting to process the magnitude of losses they have suffered physically, emotionally and socially. 
How long does an average stay last, and what are some of the therapies that are provided for patients?
Length of stay depends on many factors including the client's age, diagnosis, goals, discharge destination and progress, and is outlined by Ministry guidelines.
Therapies offered to clients are based upon individual patient need and may include physiotherapy, occupational therapy, speech language therapy, and recreational therapy.
Clients may also be referred to a social worker, spiritual care worker, dietitian, hospital elder life program specialist, and LHIN care coordinator as required.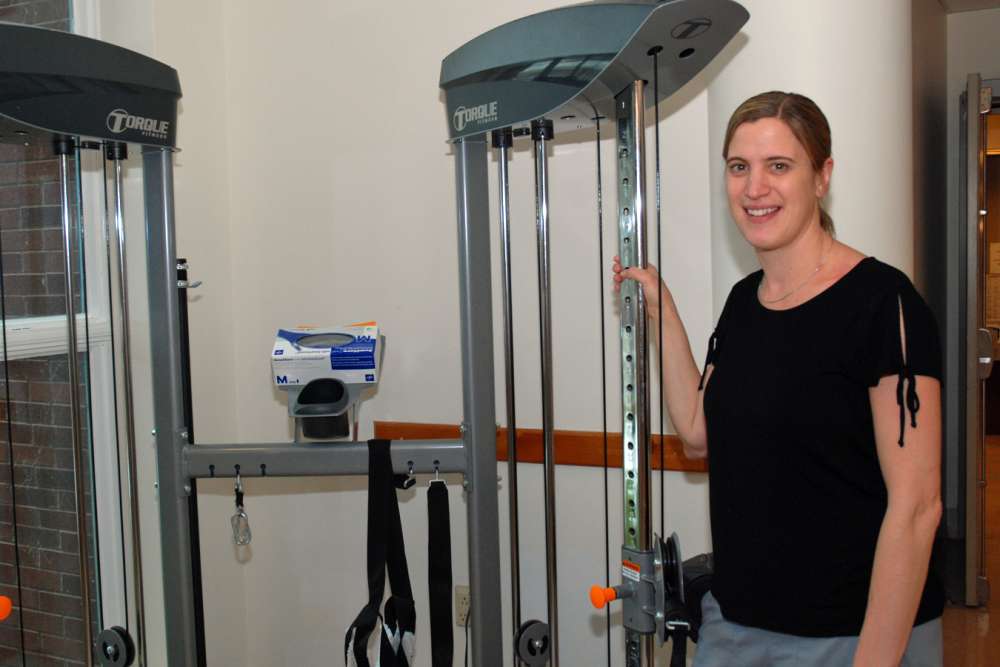 What does it feel like for you as a care provider when a patient shows progress?
Physiotherapists are the lucky ones! We're often the people to assist a patient to stand or walk for the first time.
It's emotional and inspiring to see a client realize their potential and to be a part of their journey to recovery. It's humbling to be a part of a patient's team when they are at one of the low points in their lives, and to be able to provide the assistance and education to help them to achieve a new normal.
What's the biggest change you've seen in rehabilitation?
Inpatient rehabilitation is always changing. I think the biggest change is that medical care has advanced in the recognition and treatment of stroke, with drugs or surgical interventions now able to reverse or reduce the amount of damage to the brain.
The higher level patients are being transitioned to the community with supports and the rehab team is seeing patients much sooner after a traumatic event. The patients we now see have much more acute medical needs and heavier care needs. 
Why are you proud to be part of the GRH community?
I am proud to be a part of an extraordinary team on the rehabilitation unit.  Our input is valued and all staff members are invited to be involved in the constantly changing processes to meet best practices and the needs of our patients and their families. 
Although my job is physically demanding, the rewards are numerous. There is no greater job satisfaction than seeing a patient walk out the doors and know that you played a role in their recovery.  
More GRH Stories