Posted: June 22, 2016
Slidshow Gallery: Press the tab key to access slideshow navigation, then use the arrow keys to navigate between slides, and use the tab key to access the current slide content.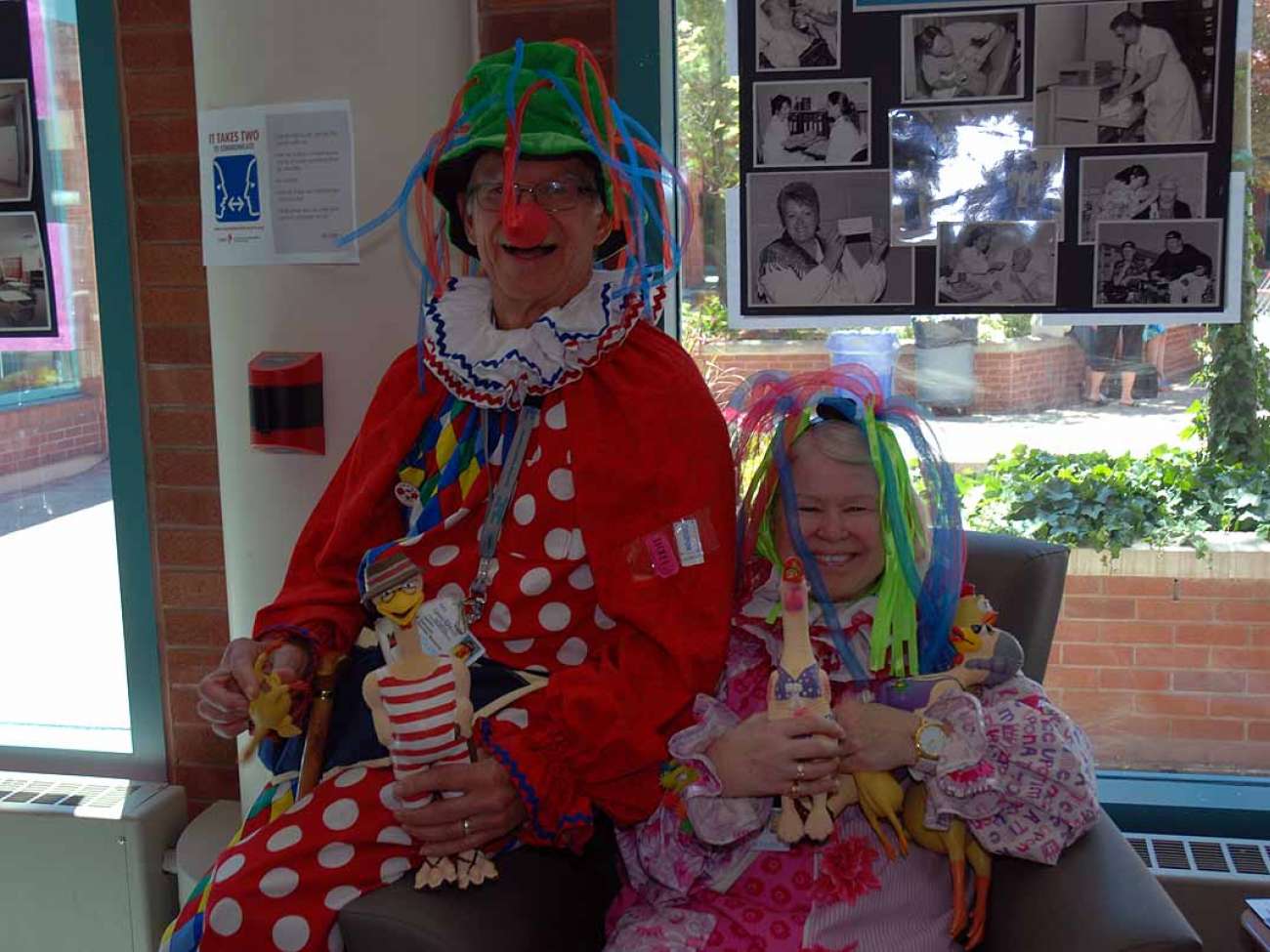 Joke Junction volunteers getting into the celebratory spirit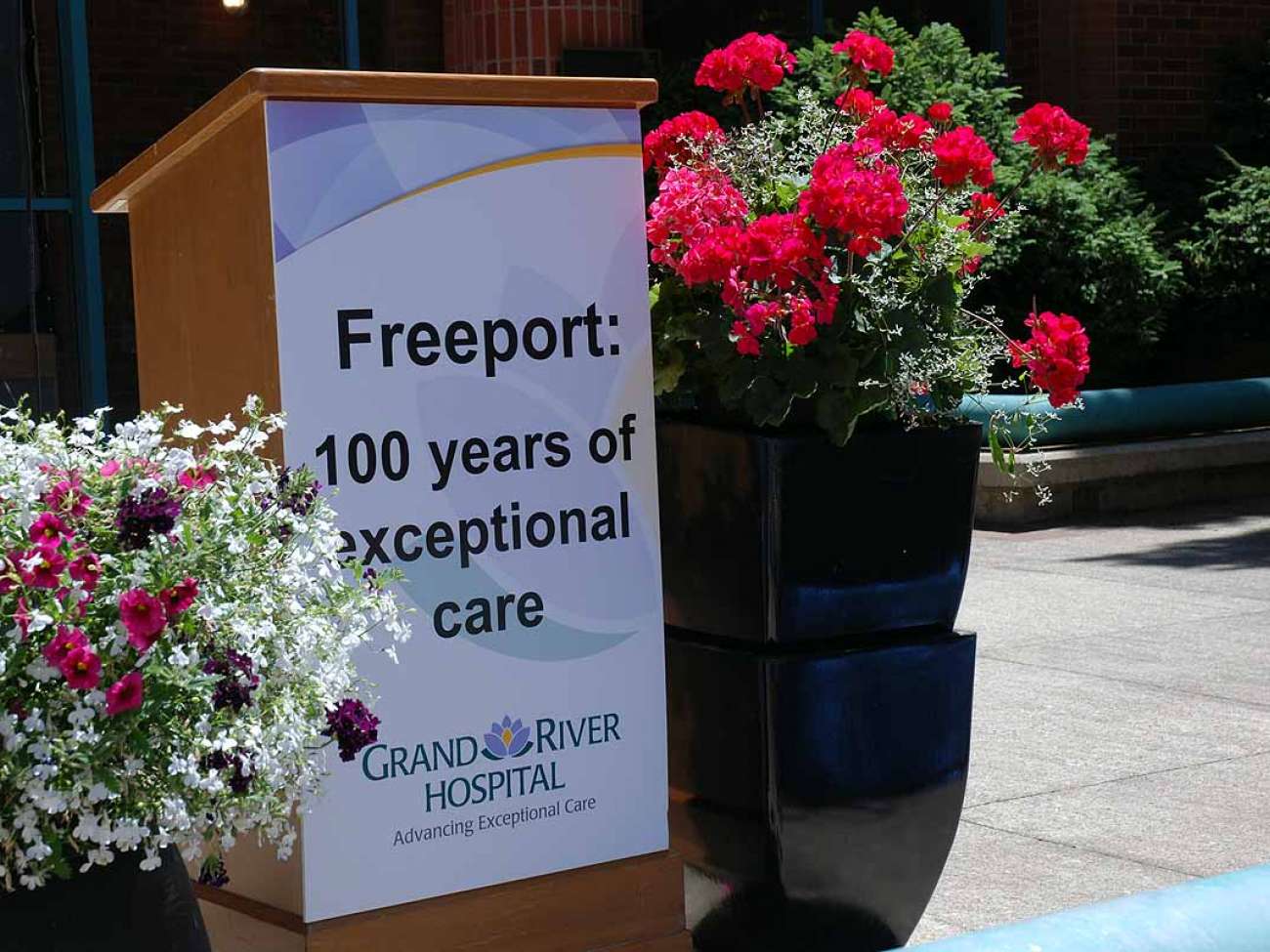 The podium says it all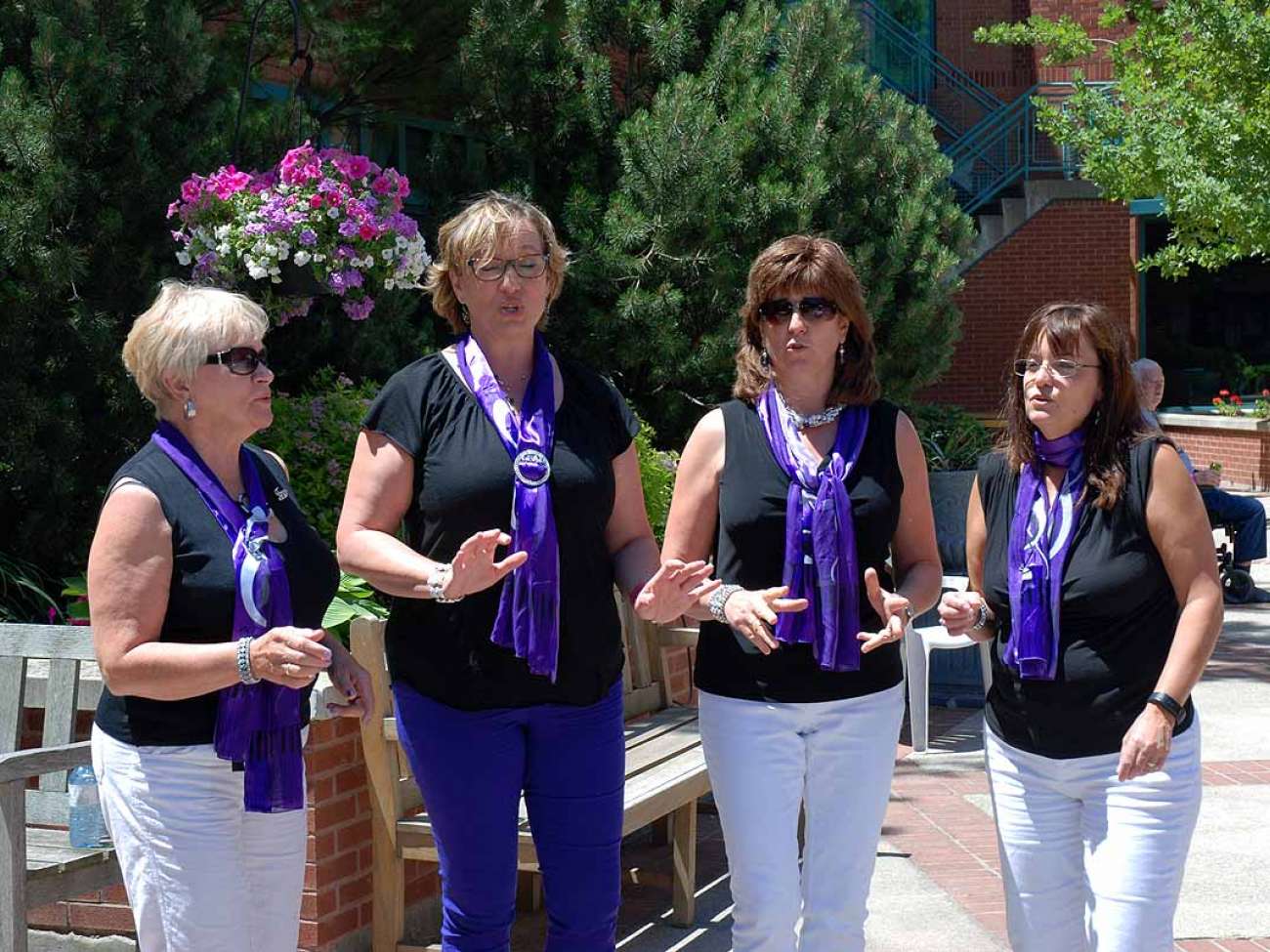 The Grand Harmony Chorus entertains guests at the celebration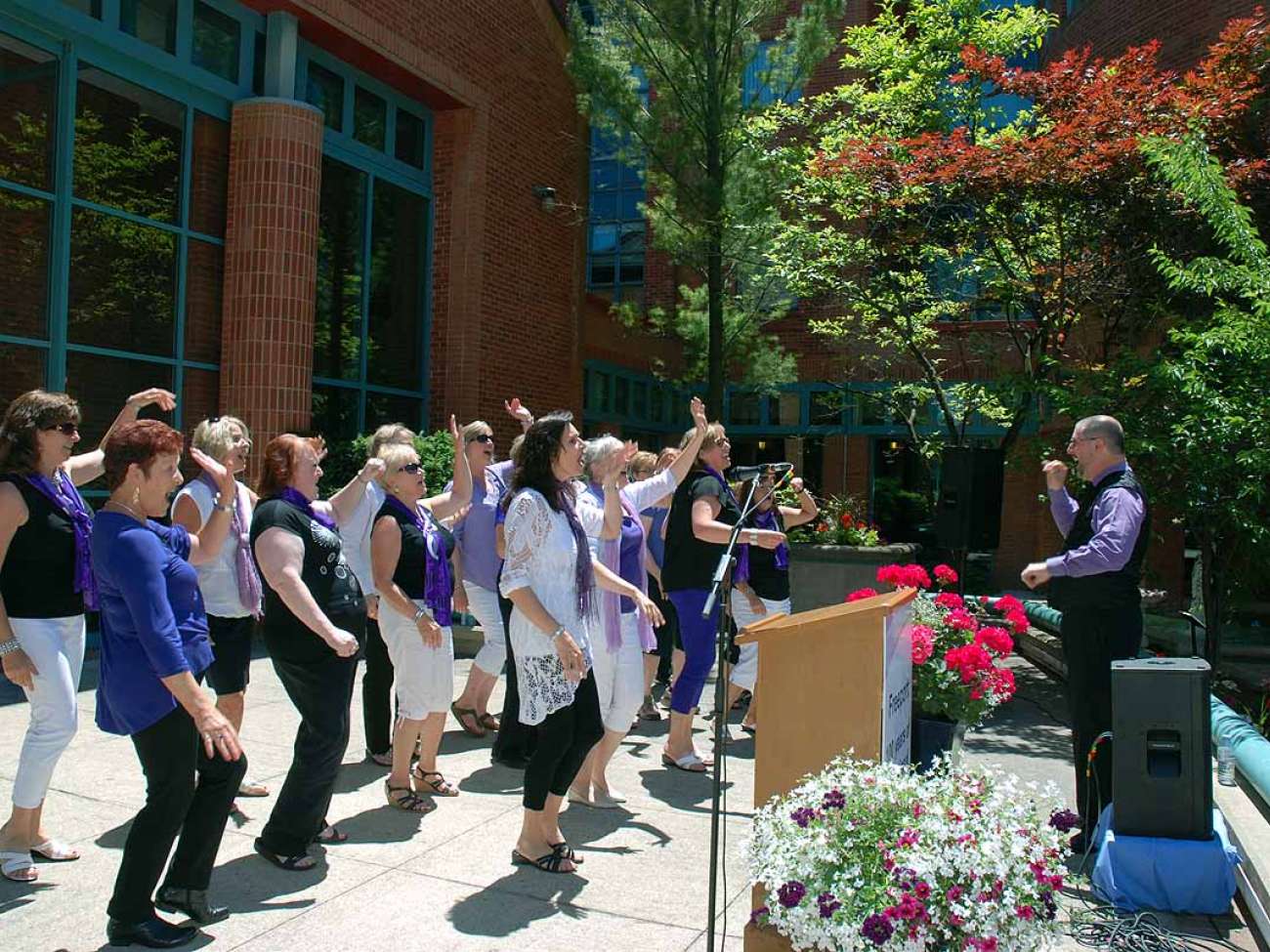 The full Grand Harmony Chorus during their performance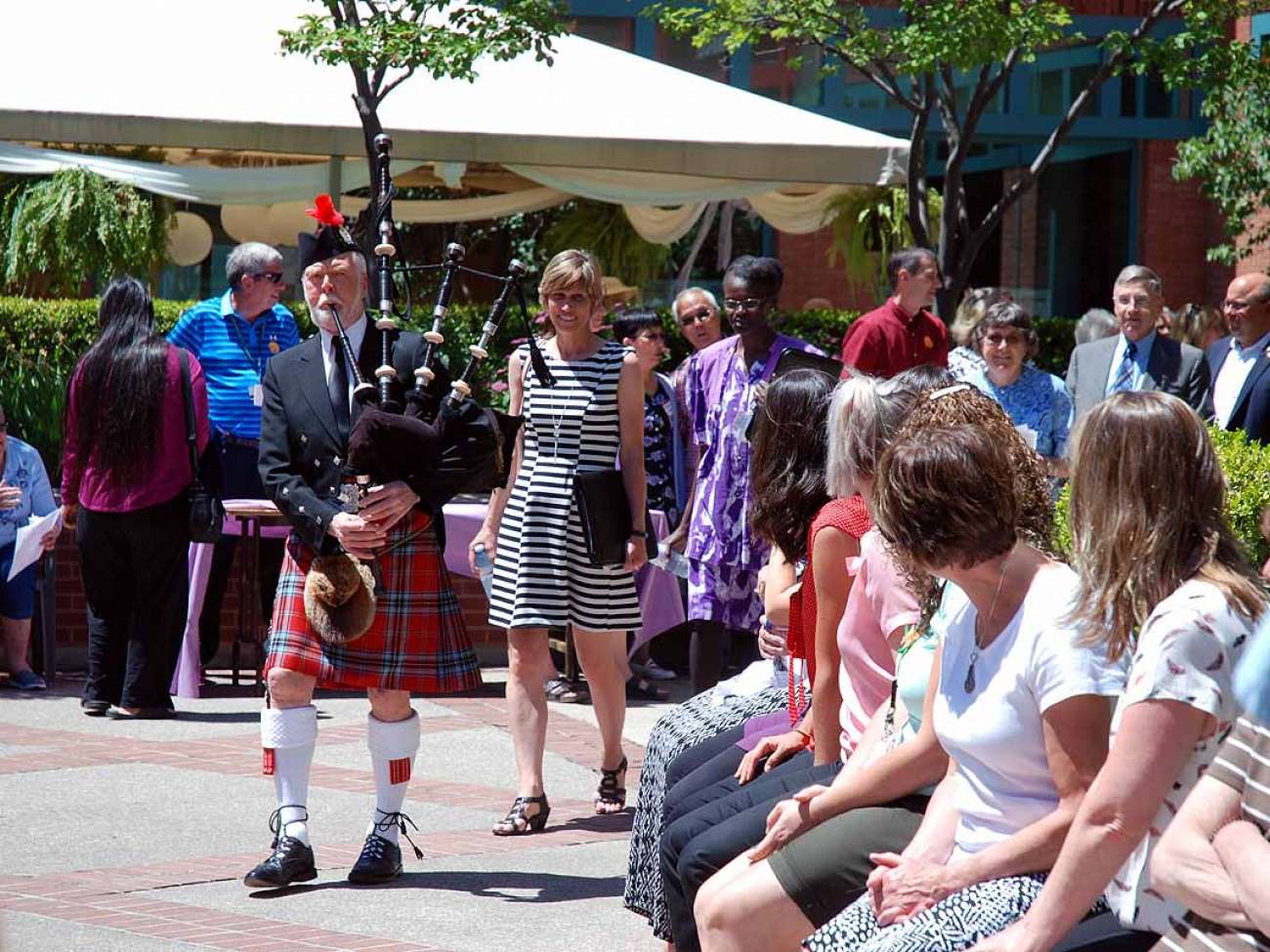 Piping the dignitaries to the stage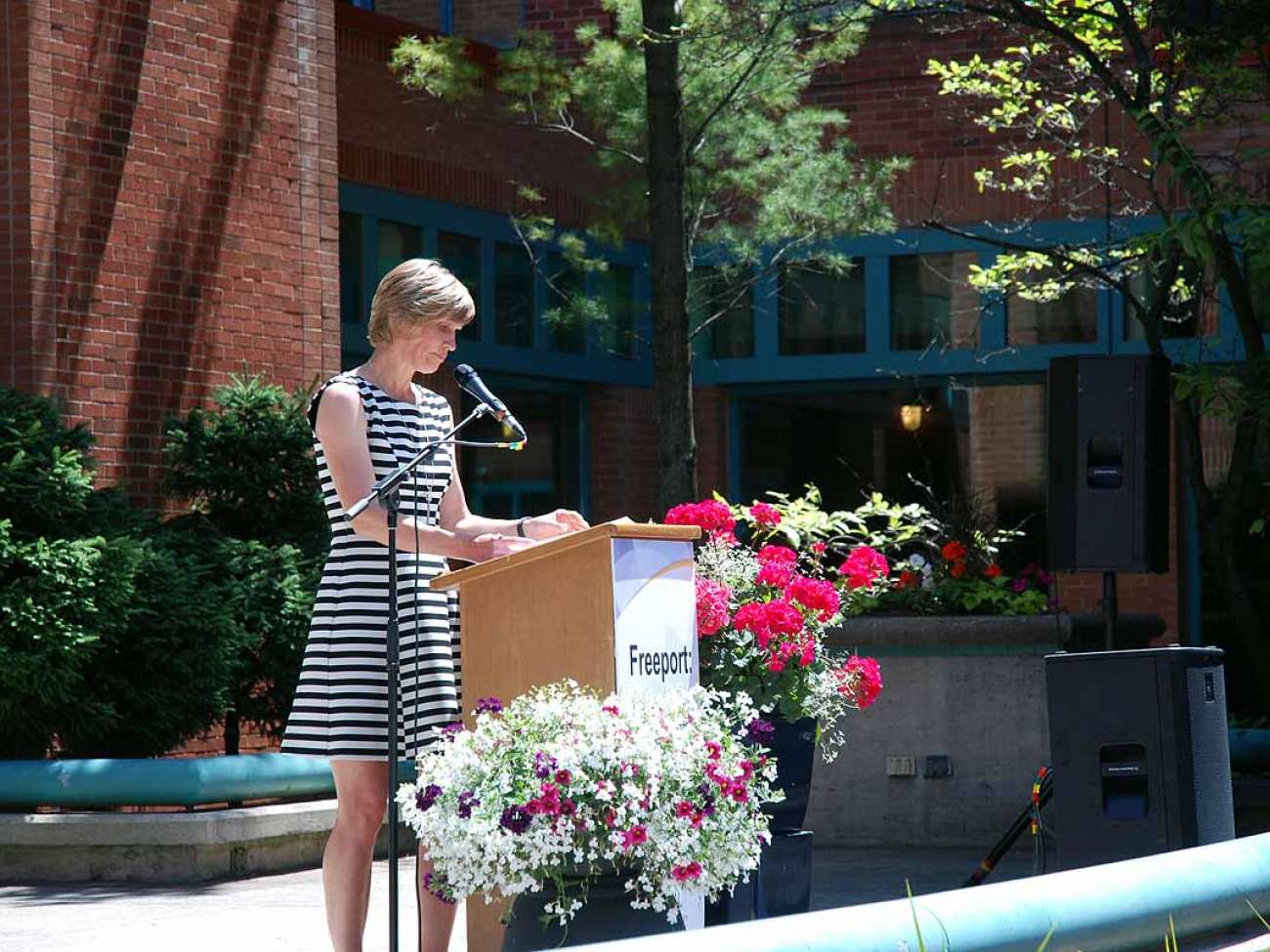 GRH Board member Tracy Elop welcomes guests to the event.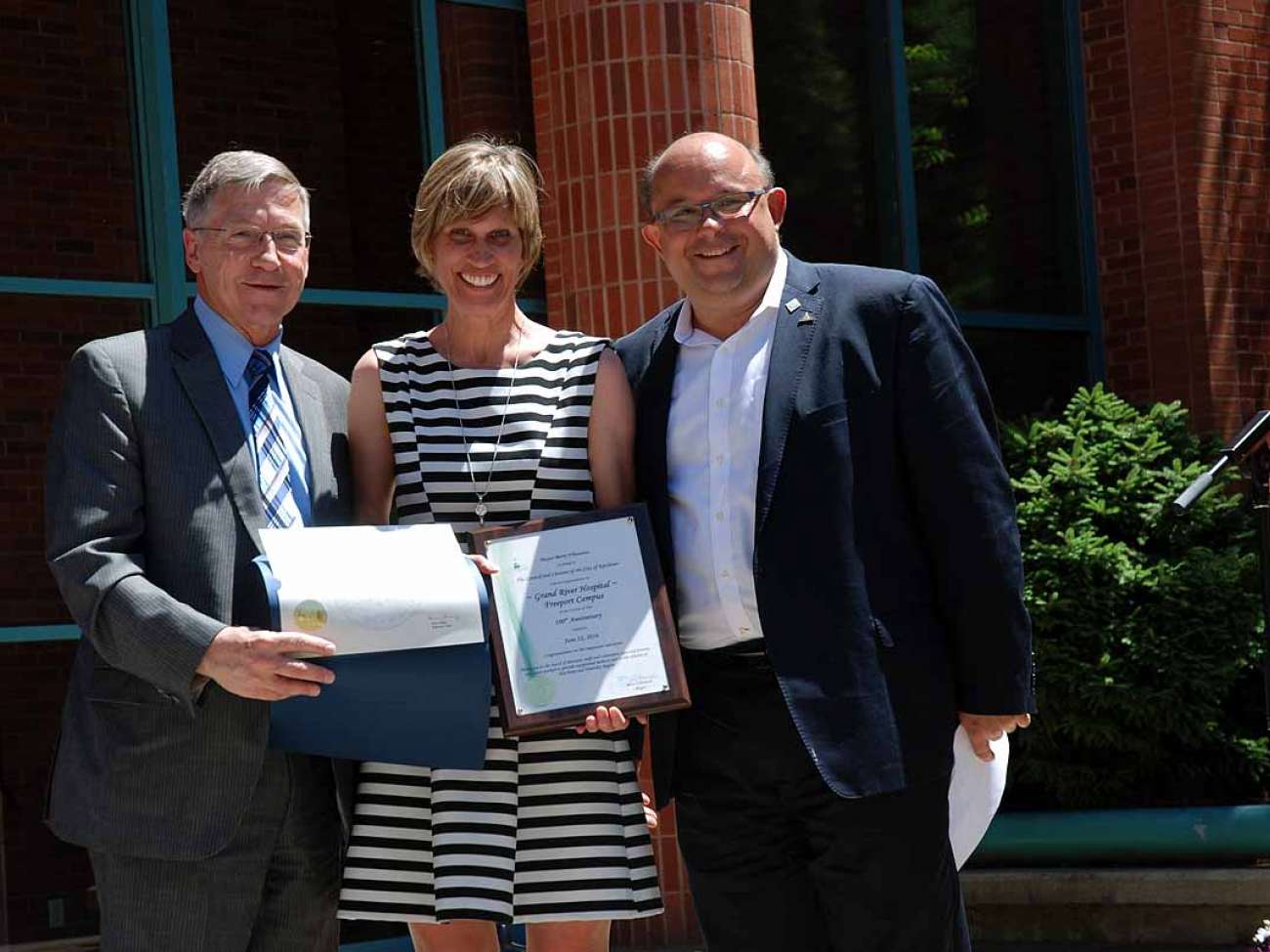 Tracy Elop receives greetings from Regional Chair Ken Seiling as well as Kitchener Mayor Berry Vrbanovic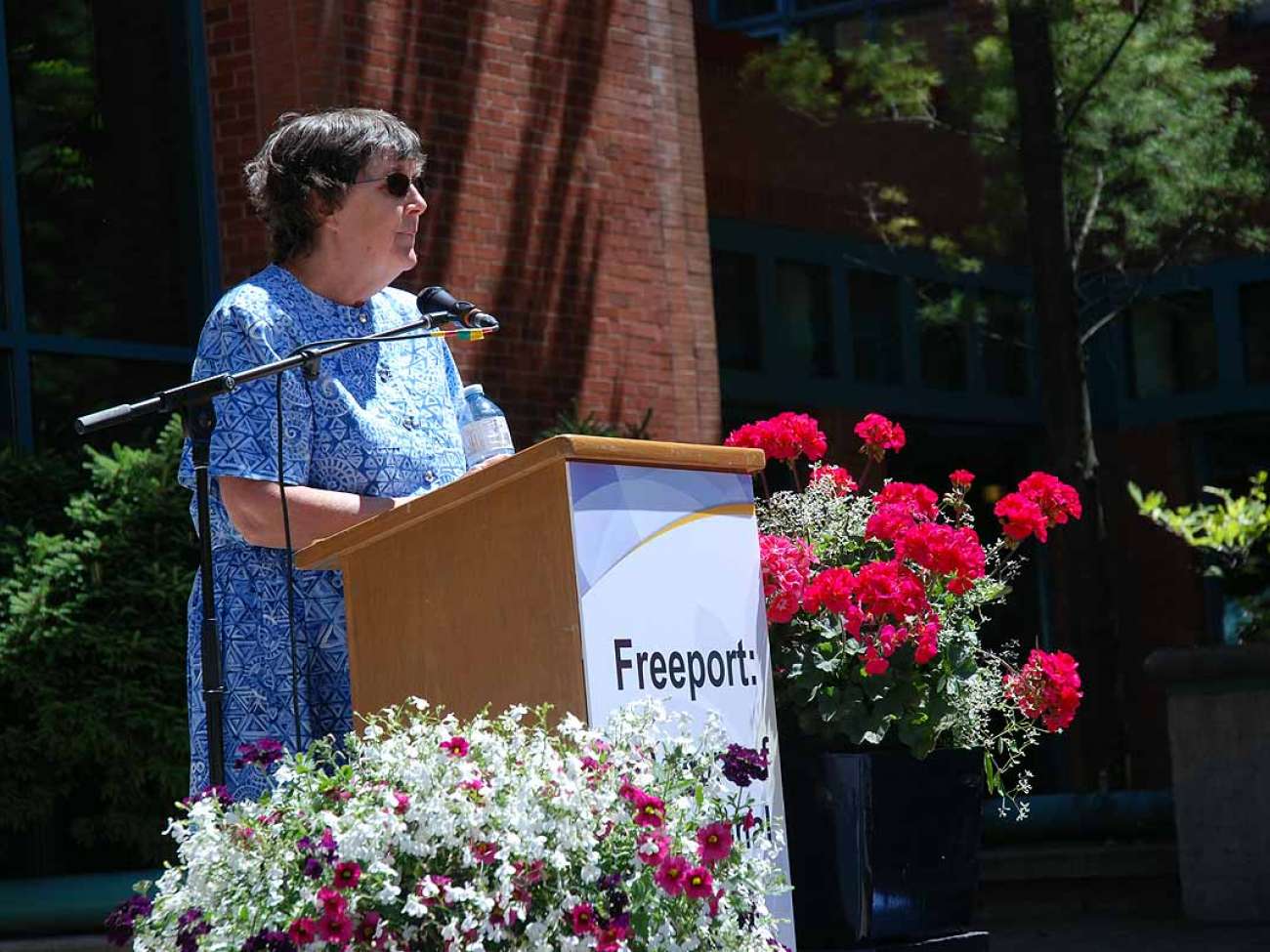 Dr. Anne Crowe summarizing 100 years of care at Freeport.
GRH Foundation president and CEO Tracey Bailey announcing fundraising to restore Freeport's therapeutic pool.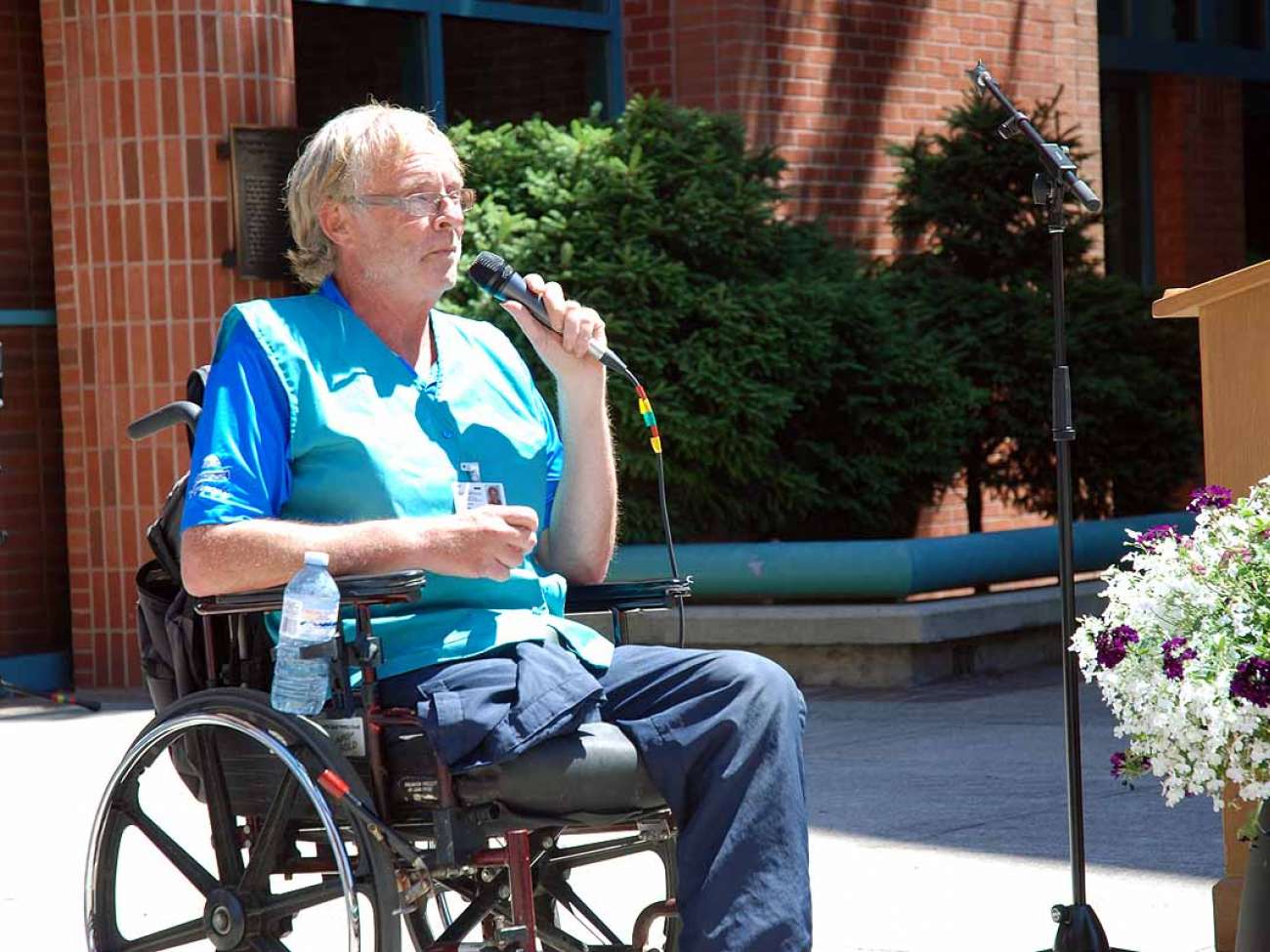 Former patient Brian Grant, now a volunteer at Freeport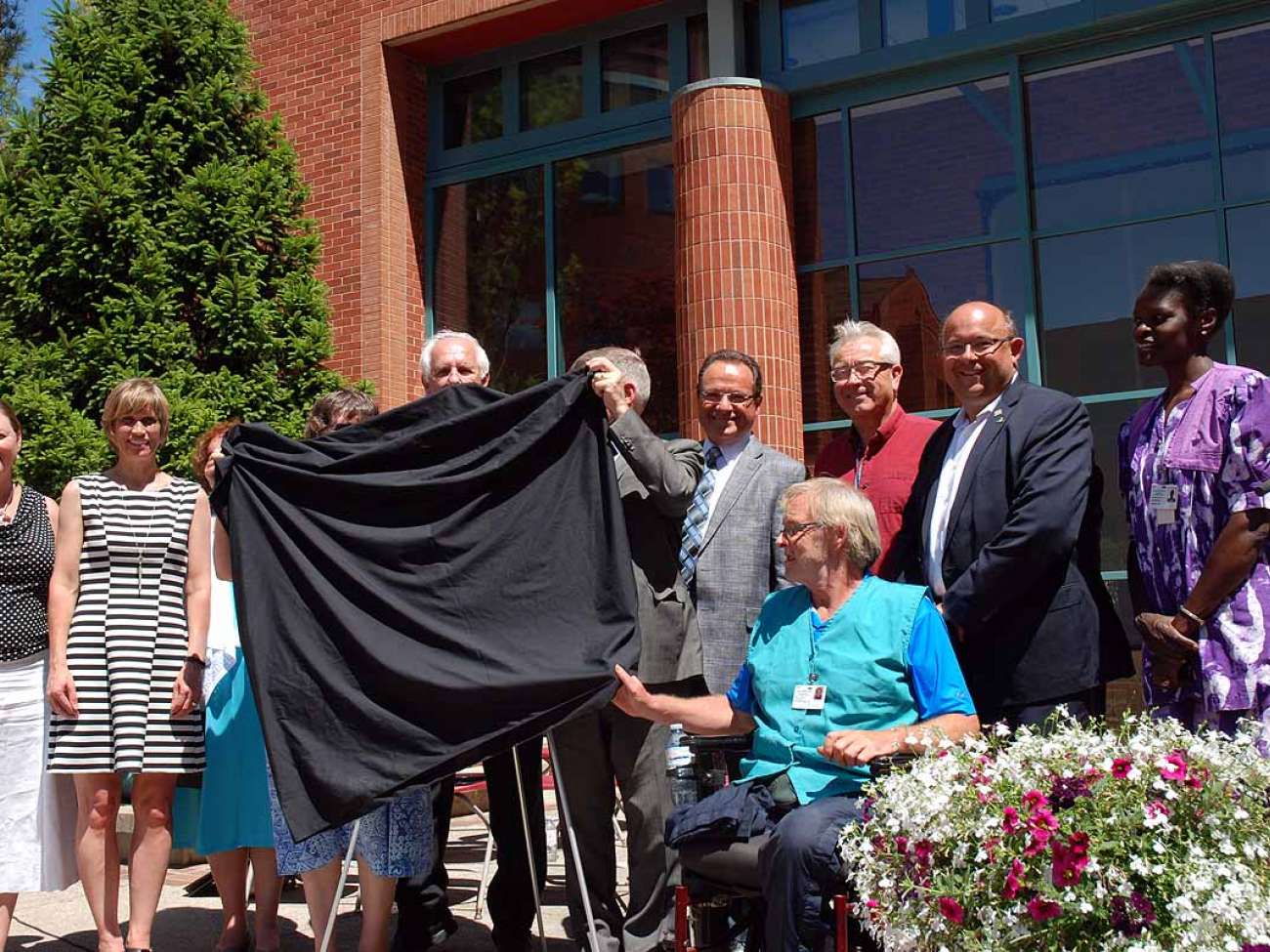 Unveiling a plaque to commemorate the century of care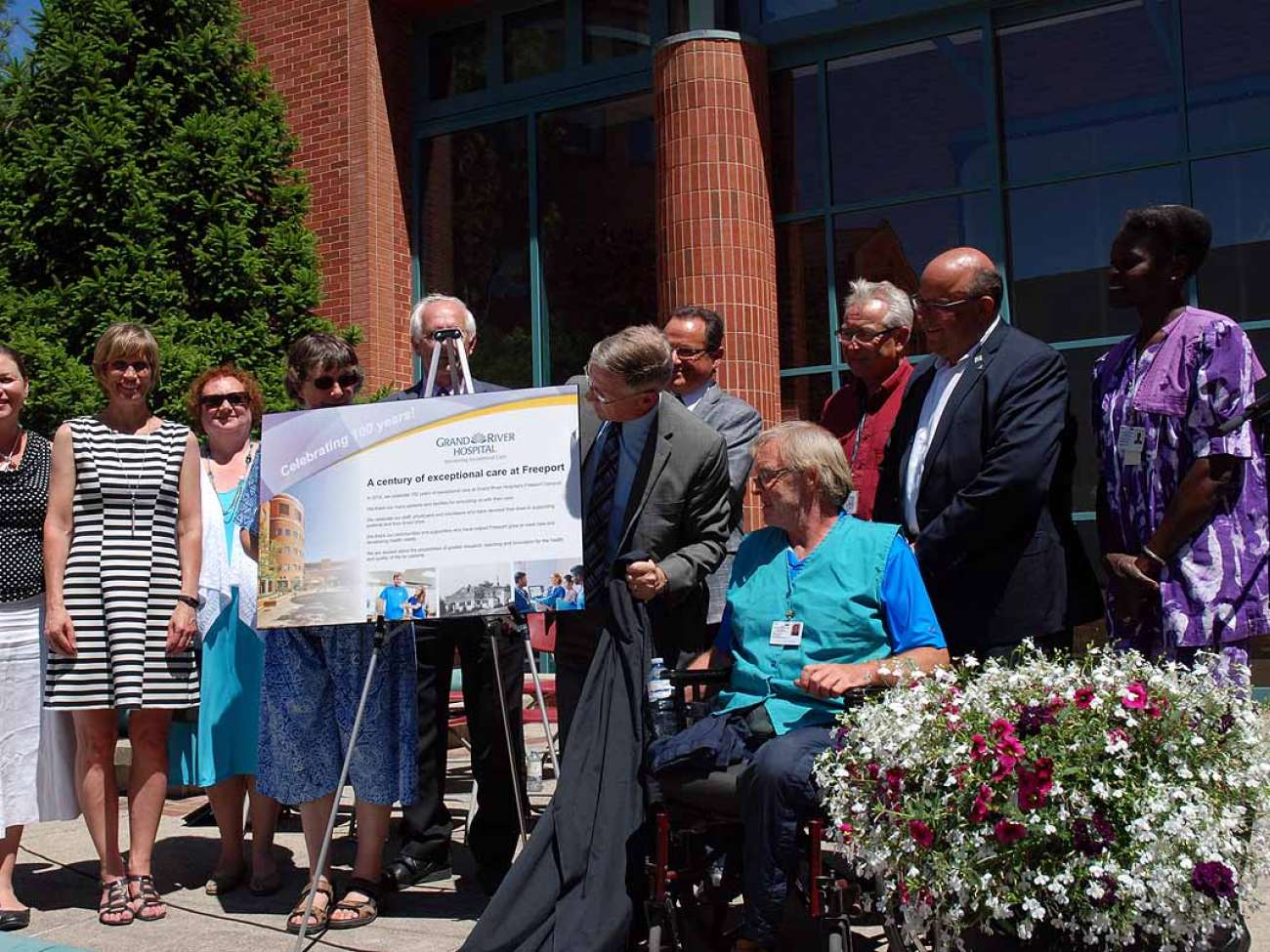 And there it is!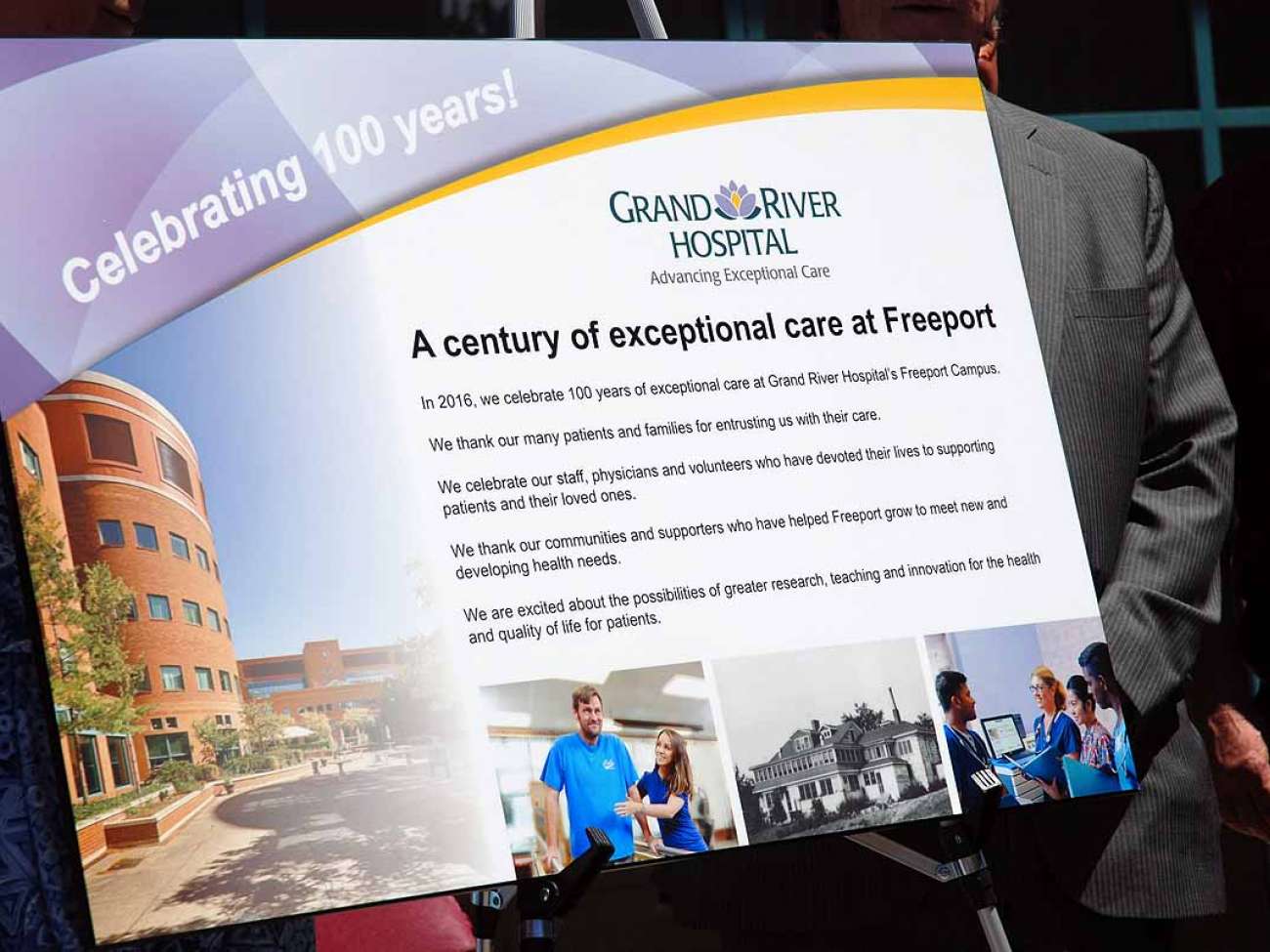 A plaque marking 100 years of care at Freeport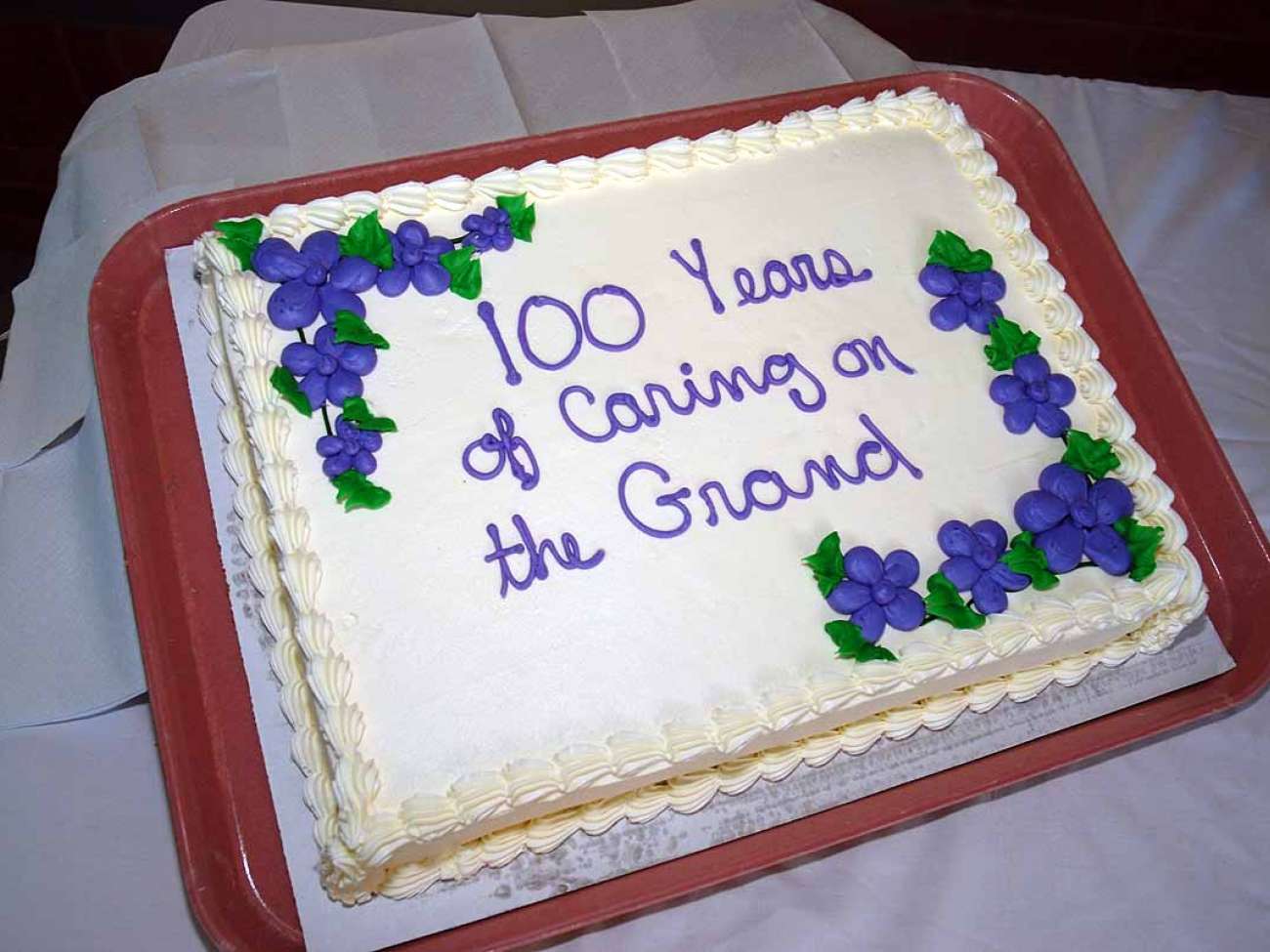 Cake following the presentations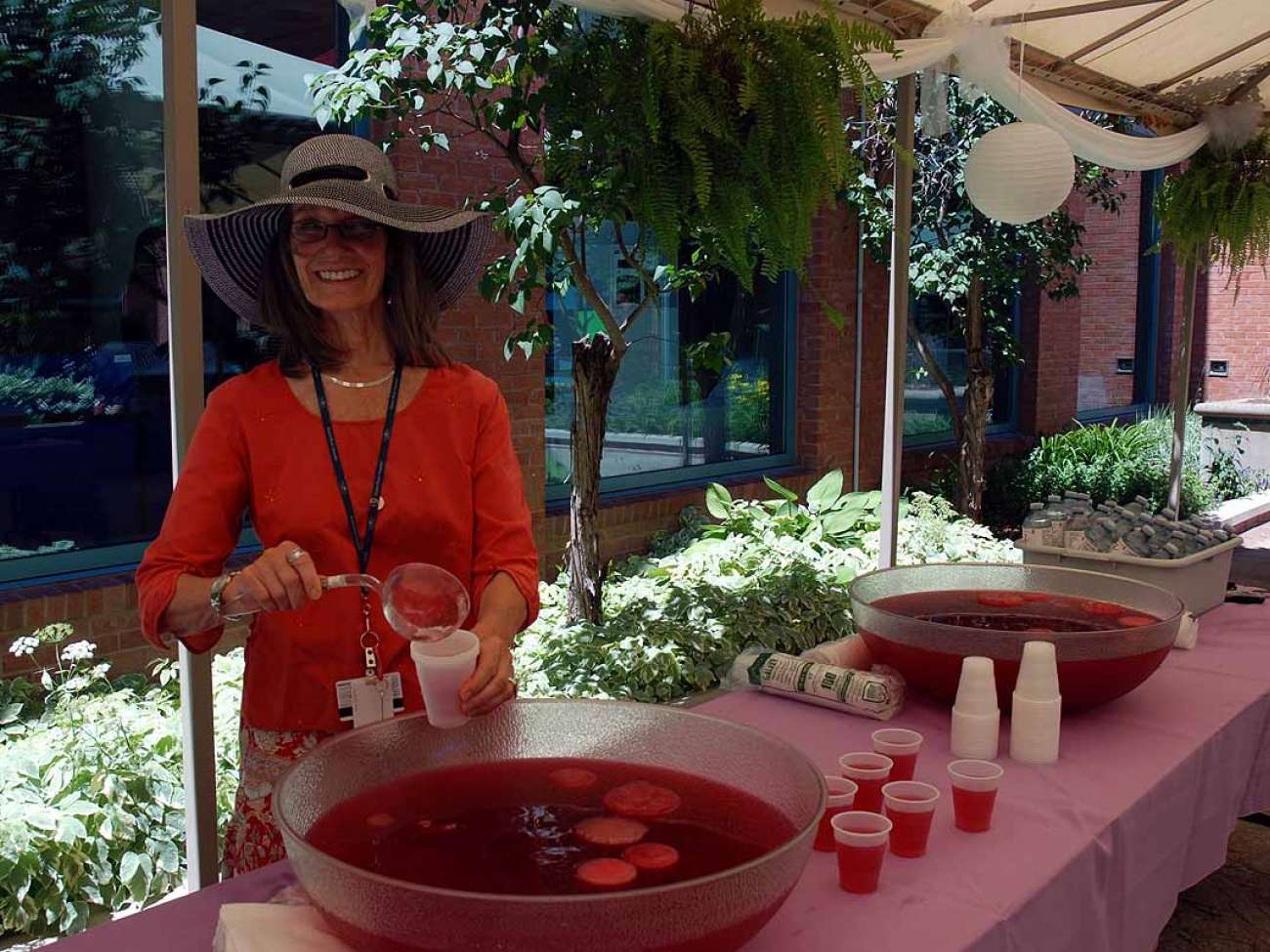 Punch on a beautiful summer day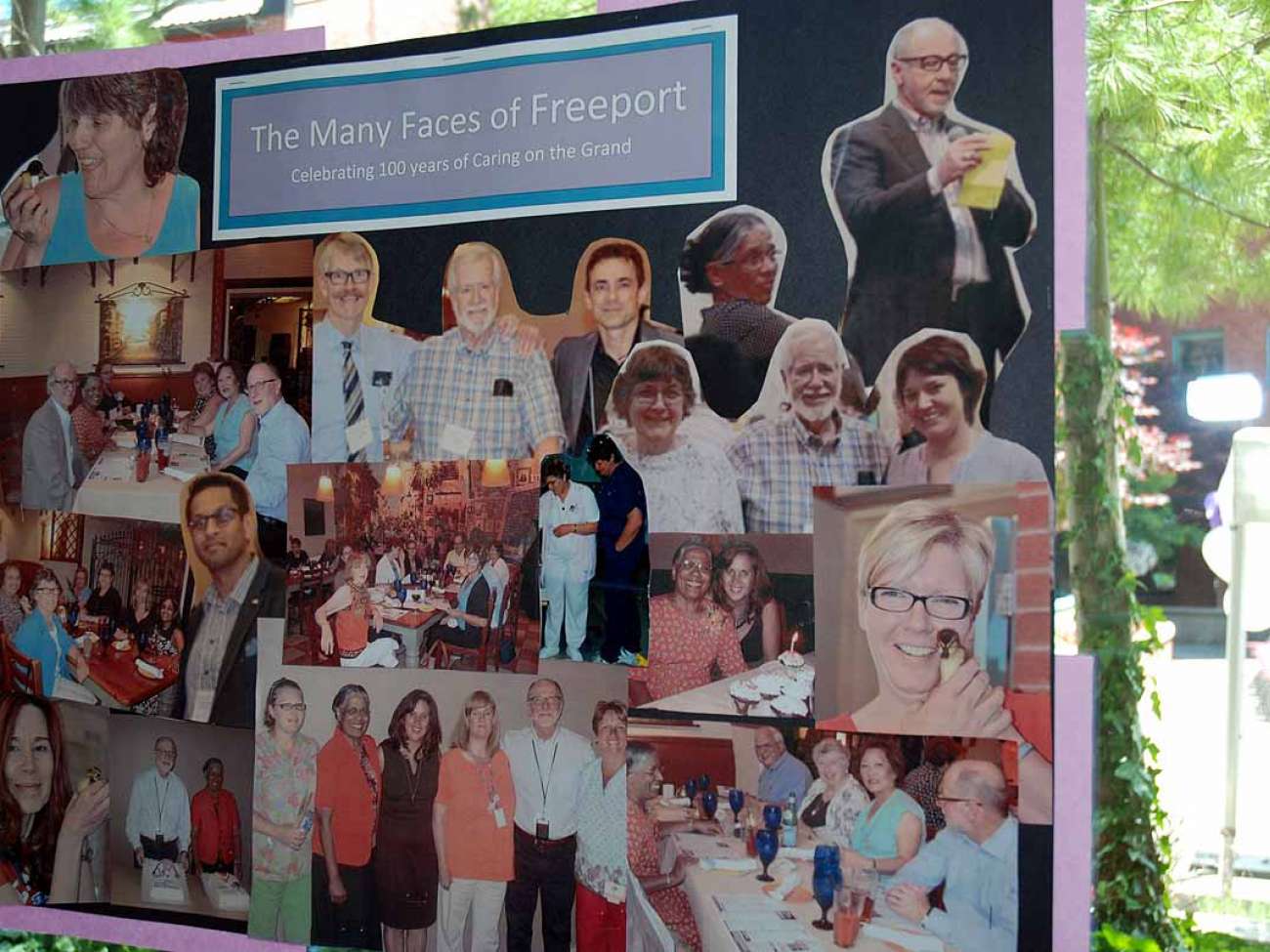 Poster displays featuring the many faces of Freeport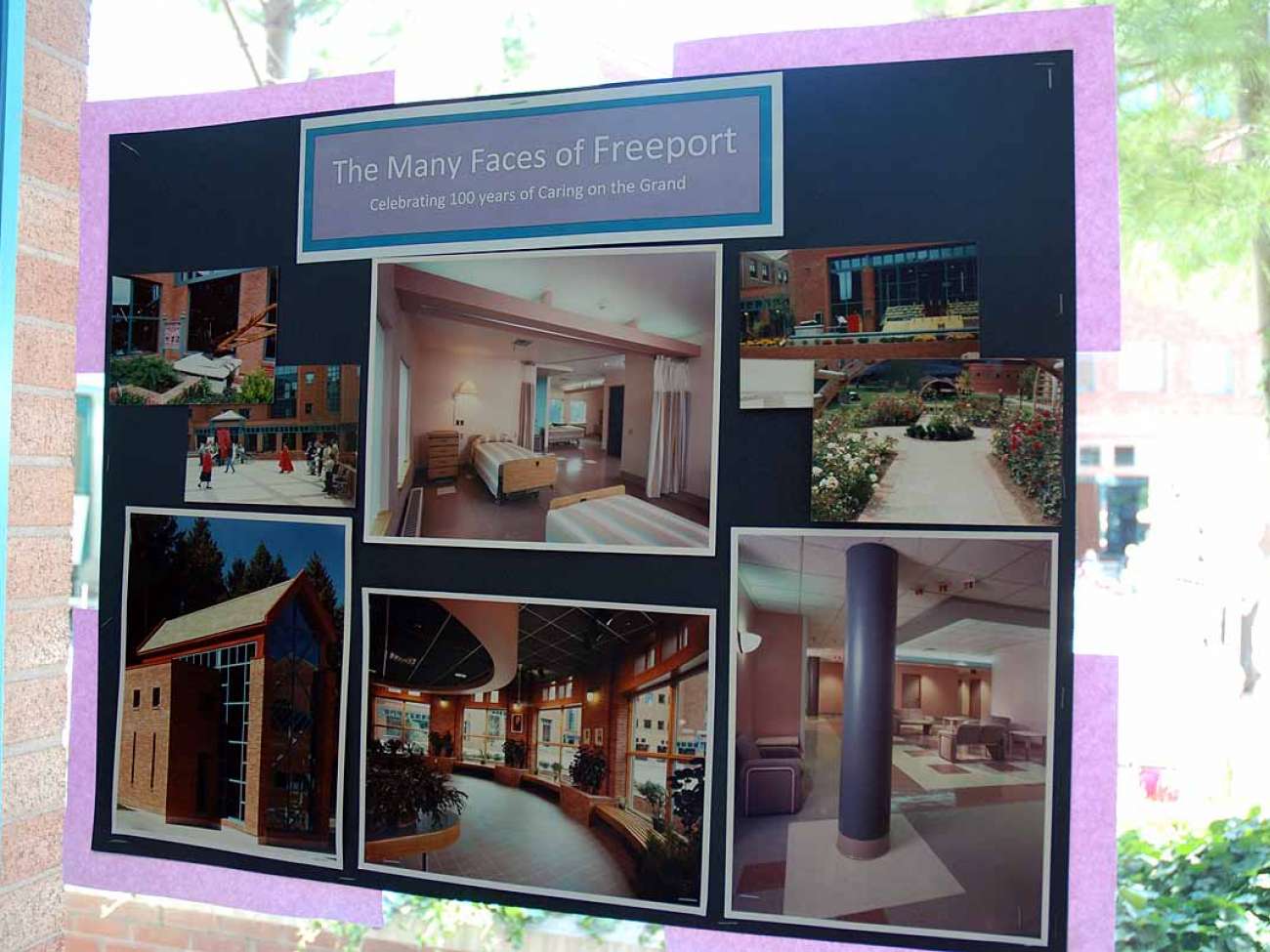 A poster display showing Freeport's expansion
Gorgeous weather with a light breeze made for a perfect garden party to mark 100 years of exceptional care and an exciting future of health services at Freeport!
Grand River Hospital was pleased to mark the milestone for the Freeport Campus by opening the doors to the community.
Approximately 200 people took part in the event, enjoying historic displays, period costumes, presentations, cake, coffee, punch and reminiscing with friends.
The participants included current and former patients, care providers, volunteers, members of the community and elected officials.
GRH's Freeport Campus has played an important role in the health and well-being of Waterloo Region. Its roots a century ago involved the care of soldiers returning from World War 1 with tuberculosis, and then civilians with the disease. As new treatment methods for TB became available, Freeport expanded into rehabilitative care.
Today, Freeport's many programs are vital to restoring health and quality of life. The campus is home to complex continuing care and rehabilitation for people recovering from illness and injury, longer-term mental health, a kidney dialysis satellite, a screening and specialized diagnostic mammography centre, and many other important programs.
Freeport's future involves on-going care for the community, coupled with an increasingly important role in health sciences education, research and innovation.
Thank you to all the people who helped make the 100th anniversary garden party a success, as well as everyone who took part.
We look forward to many more years of advancing exceptional care at GRH's Freeport Campus!
Read greetings from the Right Honourable Justin Trudeau, Prime Minister of Canada (opens in a new window)