Posted: May 30, 2018
For many patients, getting back their means to communicate is vital to their recovery.
Speech language pathologists (SLPs) are the health professionals helping patients make that happen.
Olivia Mann is one of Grand River's SLPs working at the Freeport Campus. Among her many responsibilities, she helps put plans together that help patients regain their speech.
For Olivia, there's nothing better than when a patient regains their ability to speak. She advocates on behalf of her patients because as disabled rights advocate Rosemary Crossley once said, "Not being able to speak is not the same as not having anything to say."
---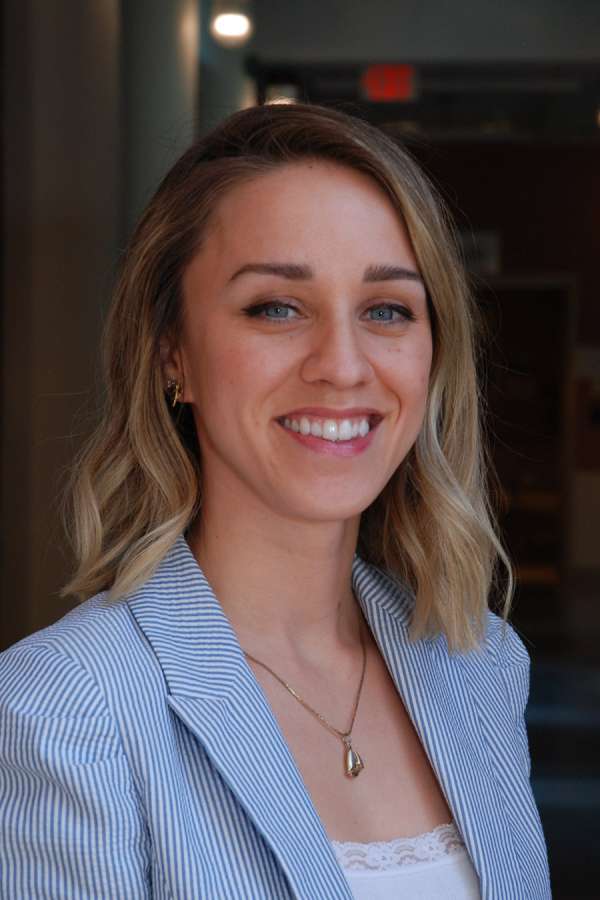 How did you become an SLP?
I found out about the profession of SLP from my piano teacher many years ago. I later volunteered in long-term care facilities, and became interested while in university about how language is processed, and also, how language could be altered through disease and injury.
Where do you provide care, and who do you support?
In the outpatient neuro-rehab clinic I generally see patients recovering from a stroke or who have an acquired brain injury. These individuals have language (aphasia), motor-speech (dysarthria), cognitive-communication, or swallowing (dysphagia) difficulties. Many have difficulty expressing themselves in conversational speech.
How do you help people recover?
My role would be to facilitate immediate strategies to communicate (e.g. picture board, gestures, writing, training family members with supported communication), while also working on the impairment through therapy (e.g. practicing phrases, putting together nouns and verbs).
I employ supported conversation strategies where family members and friends who previously thought the patient had nothing to say are thrilled to see that the patient is able to communicate new thoughts in multiple different ways.
Why are you passionate about your role?
The drastic successes such as a non-verbal patient being able to say their wife's name for the first time are unforgettable. I hope you are able to find those moments in your career that, for lack of a better quote, rock your world.
It's why I love my job, and enjoy coming to work! You'll catch me saying, "Why doesn't everyone want to be an SLP? "
What do you want people to know about the work of SLPs?
I'd love for others to know within the health care community, that patients who may appear to be non-verbal may be able to understand you, and perhaps might be able to communicate if you're able to give them the tools to do so. This may be as simple as writing down two choices and with the patient pointing to their choice. Right then, YOU have given them the power to communicate. Can you imagine what a huge thing that can be to lose?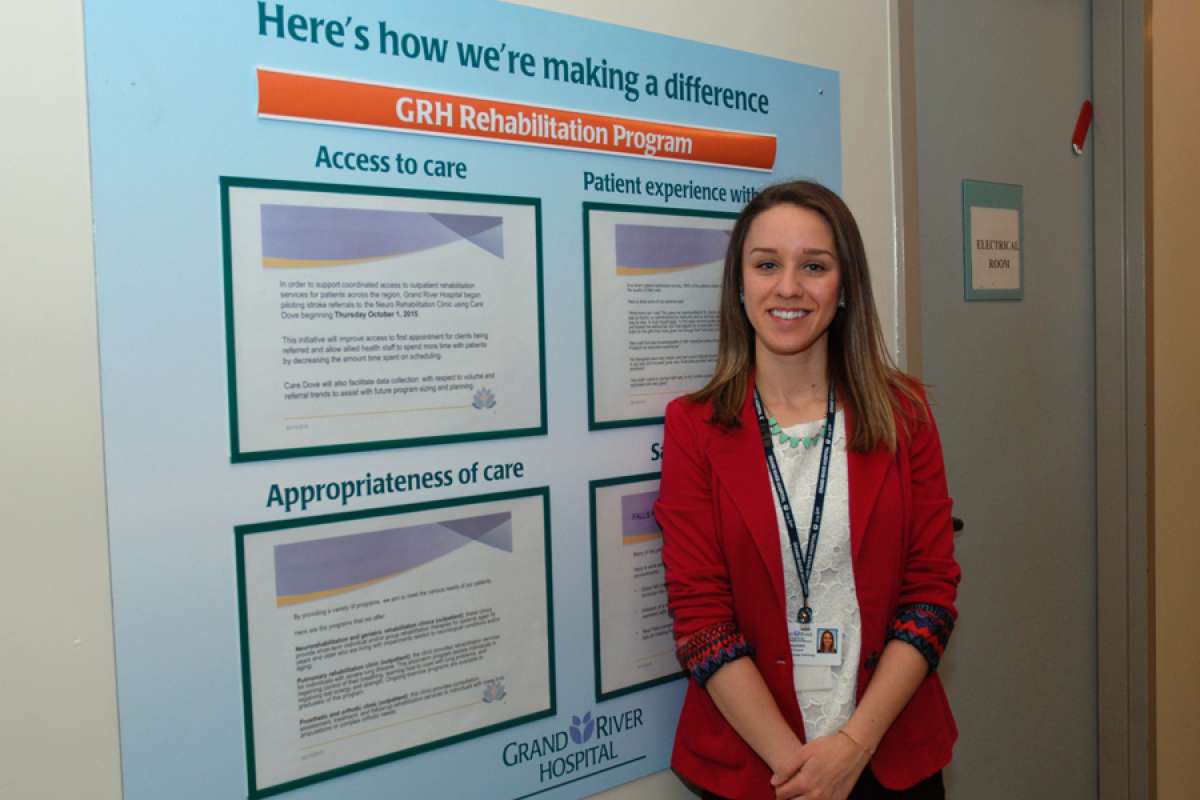 More GRH Stories