Posted: October 25, 2016
Every fall, GRH recognizes staff members and physicians who have spent 25 years or longer providing care at the hospital. GRH has more than 500 active staff members and physicians who are members of our quarter century club. They receive long service awards for their care and dedication.
Angela Tuffnail is celebrating two big milestones this October: her work as an occupational therapist during Occupational Therapy Month, and a quarter century of service at Grand River Hospital!
Angela has worked at GRH's Freeport Campus before the former Freeport and KW Hospitals officially became Grand River.
Through those 25 years, she's seen a lot of change. But her passion for helping patients regain their independence has remained strong.
Angela notes that one-size-fits-all solutions don't work in occupational therapy. She's keen to spend time with her patients to uncover their unique challenges and how they can get back to the life and activities they previously enjoyed.
---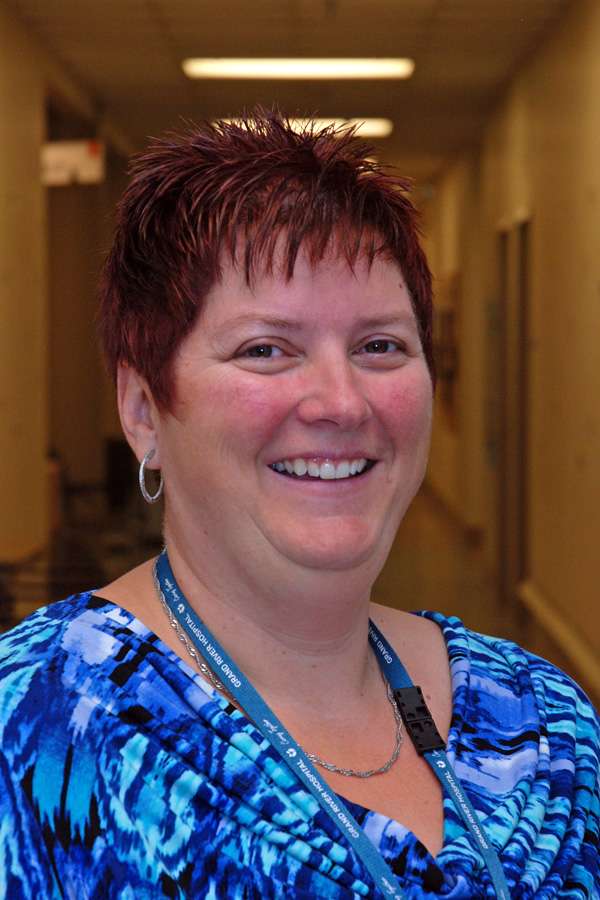 What area do you work in now, and what areas have you worked in through your career here?
Currently I am working at Freeport in the outpatient neurological rehabilitation clinic and the pulmonary rehab clinic. 
When I started at Freeport it was a chronic care hospital so I worked on Grand River 2 chronic care, and palliative care and later the restoration/assessment program.
I have been working in outpatients which included geriatric rehabilitation clinic for the last 19 years.
What's the best thing about working for the hospital?
The best thing about working for the hospital is the terrific coworkers that I work with in such a supportive environment.
What keeps you motivated and excited in your work?
I'm excited about working with my patients and seeing the progress and increased independence they can achieve. I am motivated to find new ways to help them return to or start new activities and learn to live with their new normal.
What do you think is the biggest change you've seen in your career?
One of the biggest changes I have seen is the increasing number of younger patients that we work with as well as the bigger improvements now seen in stroke patients. New research has shown us how more intensive rehabilitation taking place soon after a stroke can lead to much better outcomes.
What's been the most important thing you've learned in your career?
The most important thing that I have learned over the years is that you cannot just make a recommendation or decision based on a standardized assessment. You have to take a lot of things into consideration. Every patient and situation is different.
What does receiving this long service award mean to you?
I am happy that I have been at Freeport Campus for the last 25 years and seen all of the changes that have occurred. It is hard to believe that I have been working here for 25 years!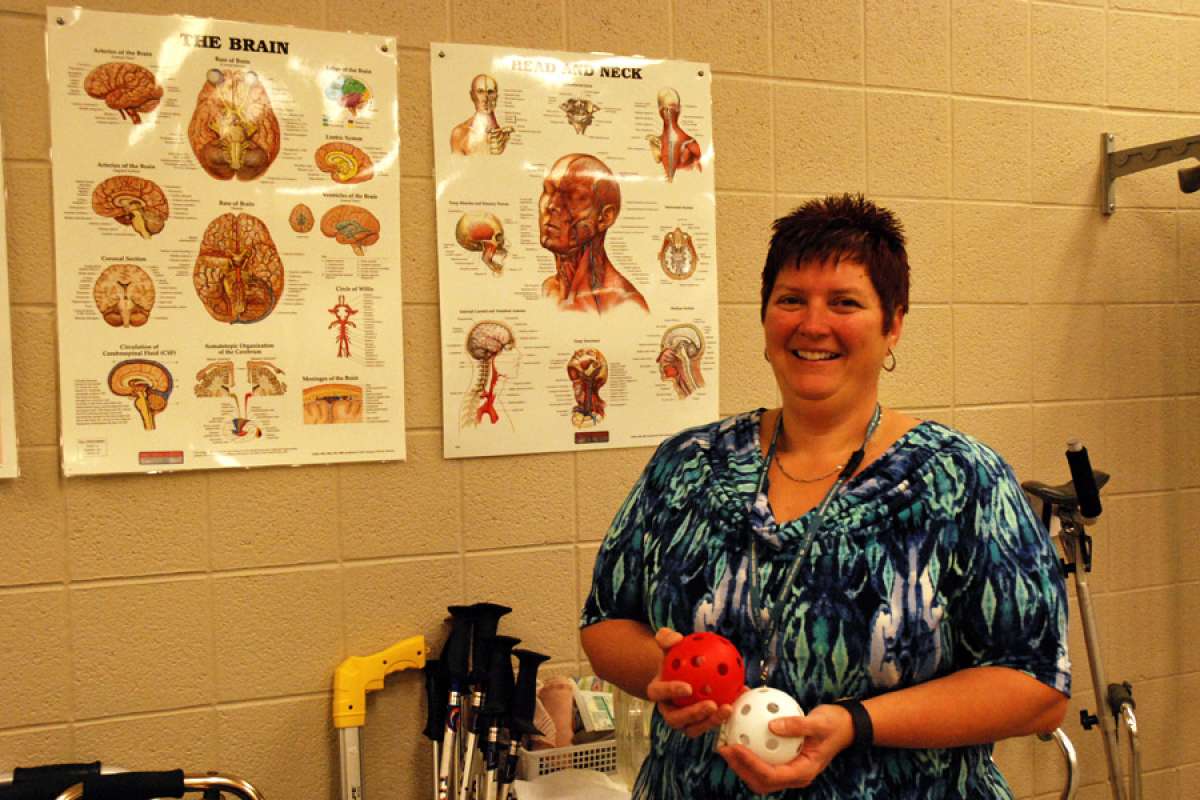 More GRH Stories