Posted: May 9, 2016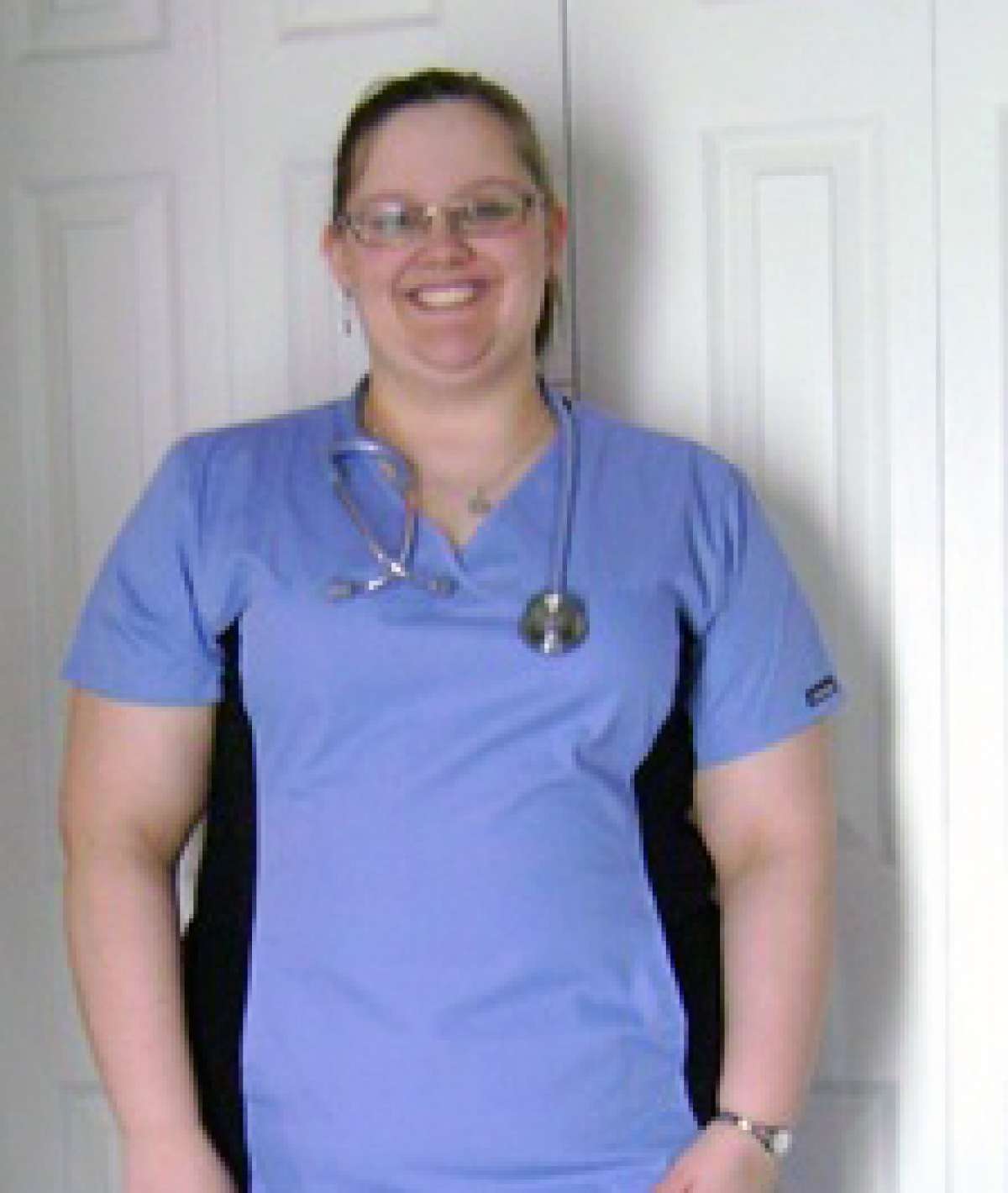 Grand River Hospital (GRH) is celebrating nursing week from May 9 to 13 and is recognizing our wonderful nursing staff that provide exceptional care to our community.
GRH presents six awards during nursing week to those staff that go above and beyond their responsibilities to ensure our patients are well taken care of. Bevin Joyner, registered nurse, was nominated for one of this year's awards.
Here is what Bevin's nominator had to say about her:
How does Bevin demonstrate the ability to work collaboratively with other members of the health care team in the delivery of patient care?
Bevin is routinely the unit lead. She is known as the "go to" person by the team. She works tirelessly to enhance care for the seniors on our unit. She is a member of our quality council and supports quality practice for our patients.
How is Bevin a role model of exemplary nursing care?
Bevin participated in a clinical fellowship through the Registered Nurses Association of Ontario in which she developed a nursing questionnaire to assess nursing knowledge in geriatrics. She then identified two knowledge gaps, developed an education plan and provided education to staff to enhance patient care.
How does Bevin promote patient and staff safety?
Bevin participates in activities on a regular basis that support patient safety, such a completing the safety crosses on the unit (a tracking model for highlighting critical patient incidents). She also participates in quality council initiatives.
How is Bevin a role model for acknowledging and respecting the diversity of patients, families and members of our health care team?
Bevin is a strong patient advocate and spends much of her day talking to patients and families about their care plan. She is calm and pleasant and members of the health care team respect her immensely. She supports the team philosophy on the Acute Care of the Elderly unit and models this daily.
How does Bevin advance her own professional development?
Bevin has participated in leadership training at GRH. She has also successfully completed a clinical fellowship with the Registered Nurses Association of Ontario. She is also currently enrolled in Athabasca University's Master of Nursing program with a focus on education.
From Bevin Joyner:
What does nursing mean to you?
Nursing means treating patients, families, and colleagues with knowledge, skill, dignity, kindness, respect, and compassion.
More GRH Stories