Posted: October 30, 2016
October is Occupational Therapy Month, and GRH is pleased to celebrate the dedication of occupational therapists supporting patients throughout our hospital

A common joke Brian Beatty hears from patients is, "I'm retired so I don't need occupational therapy."

As an occupational therapist at Grand River Hospital, he wants patients and families to know that an "occupation" can be defined as "whatever occupies your time".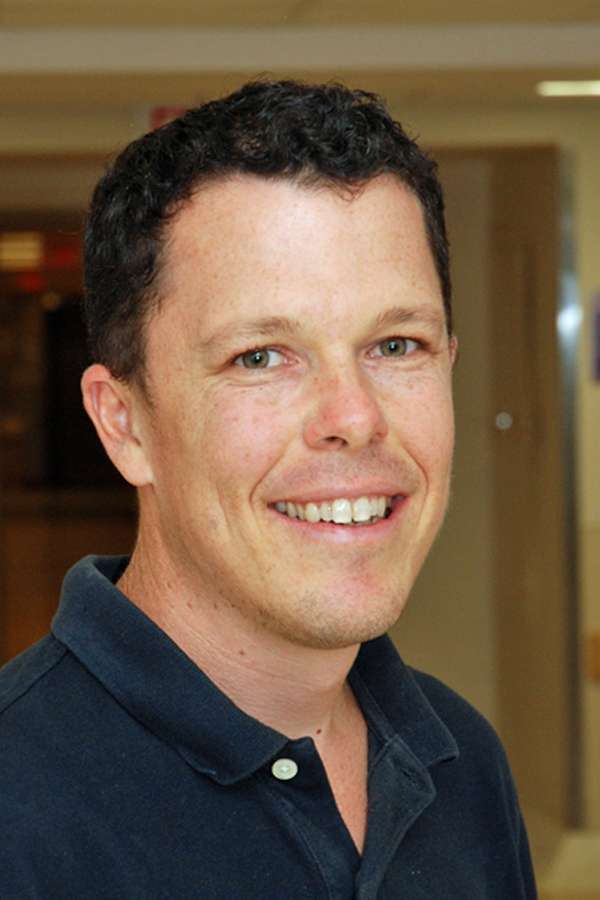 In Brian's role in the hospital's surgical program, an occupation could mean helping you to regain job-related skills. Or it could be all the way to basic skills such as bathing or tying your shoes. 
Whatever the goal, Brian is part of a care team helping people regain their independence after surgery and a hospital stay.
With nearly two decades of experience, you can be sure Brian has a lot of good advice to offer patients and their families.
---

How long have you worked at GRH, and in what areas?
I have worked at GRH for 16 years in the inpatient surgery unit as it has been a great fit for me. At various times over the years I have provided occupational therapy coverage in the inpatient medicine, oncology, the intensive care unit and the emergency department as well.
What does your average day look like? How do you help people after surgery?
The patients I work with often have physical and/or cognitive barriers that prevent them from being able to manage some of their basic daily activities (i.e.: occupations) such as toileting, washing up at the sink, and dressing. I enable them to develop alternative ways of completing these activities while they recover from surgery so that they can safely manage in the community.
I also assist the surgery team in determining whether the patient is safe to return home depending on their ability to function and home support. I will also recommend community supports and/or alternative discharge arrangements for our patients as required.
What would you like people to know about OTs and how they can help patients?
Occupational therapists are uniquely trained to analyze an "occupation".  For example, the "occupation" of toileting can be broken down into seven steps that include:
Getting out of bed;
Standing up from the bedside;
Walking to the bathroom;
Pulling up/down pants;
Stand up/sit down from the toilet;
Reach for the toilet paper; and
The ability to wipe and clean up.
Then taking into account the patient's physical/cognitive capabilities as well as their home environment, the occupational therapist can help the patient to adapt the way they complete any of toileting steps to promote their independence.
How has your role changed through your career?
I have been challenged by occupational therapy students I have supervised who ask me "Why?" to everything I am doing. This has forced me to consistently examine my practice, which I feel has helped me to be more purposeful and intentional and in my approach with patients.
I am always looking for ways to better serve the surgery patients and staff.
What do you most enjoy about your role at GRH?
I really enjoy working with the many "superhero" staff members on the surgery unit including management, nurses, physicians, allied health (from the community care access centre, pharmacist, dietitians, social work, etc.), clerks, environmental services staff, and therapy staff.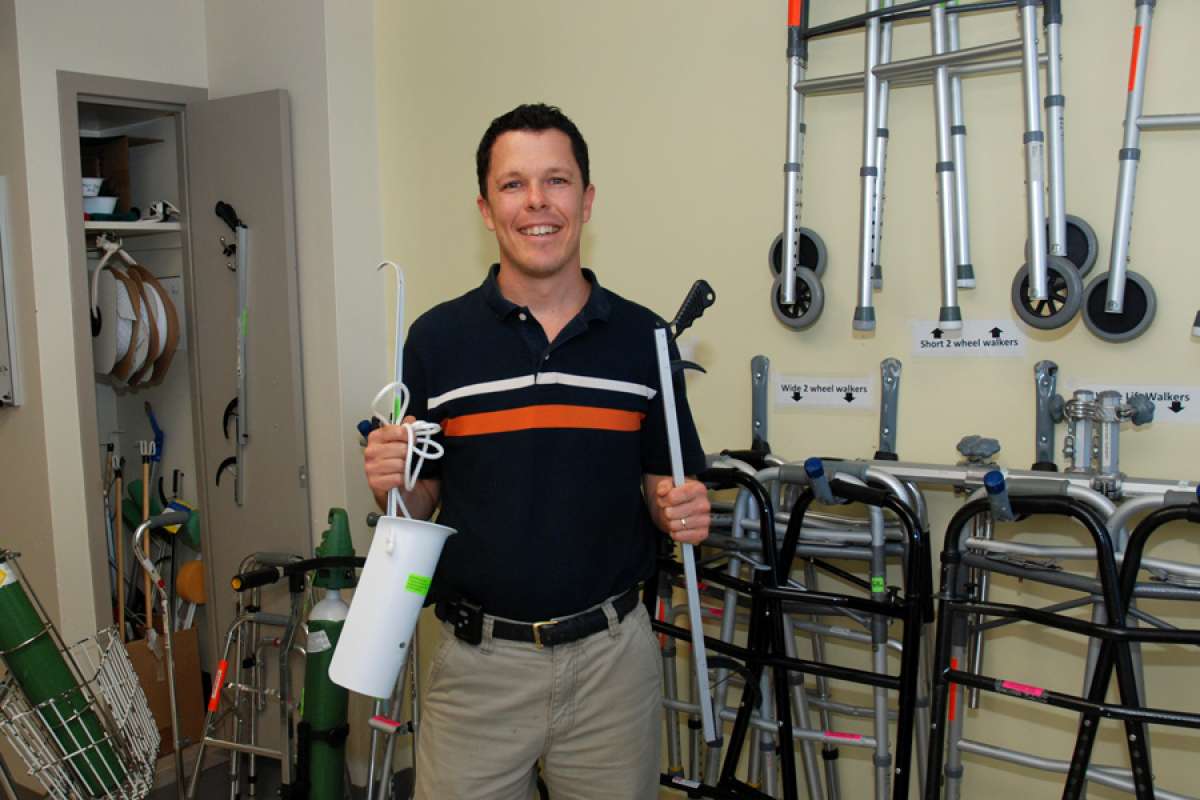 More GRH Stories