Posted: September 14, 2018
Matthew Kleisath is just like any other teenage boy who loves playing hockey. But soon after seeking care for a persistent sore throat, Matthew was diagnosed with acute lymphoblastic leukemia (ALL), a type of blood cancer, and put his love for the sport on hold. 
In February 2017, Matthew began his cancer treatments at London Health Sciences Centre. After overcoming complications as a result of his treatments, he and his family were thrilled to be able to transfer some of his care to Grand River Hospital (GRH) in the following months.
"Receiving care at Grand River Hospital has allowed me to stay closer to home and spend more time with family and friends. I also enjoy playing video games, swimming, snowboarding, and of course hockey," says Matthew.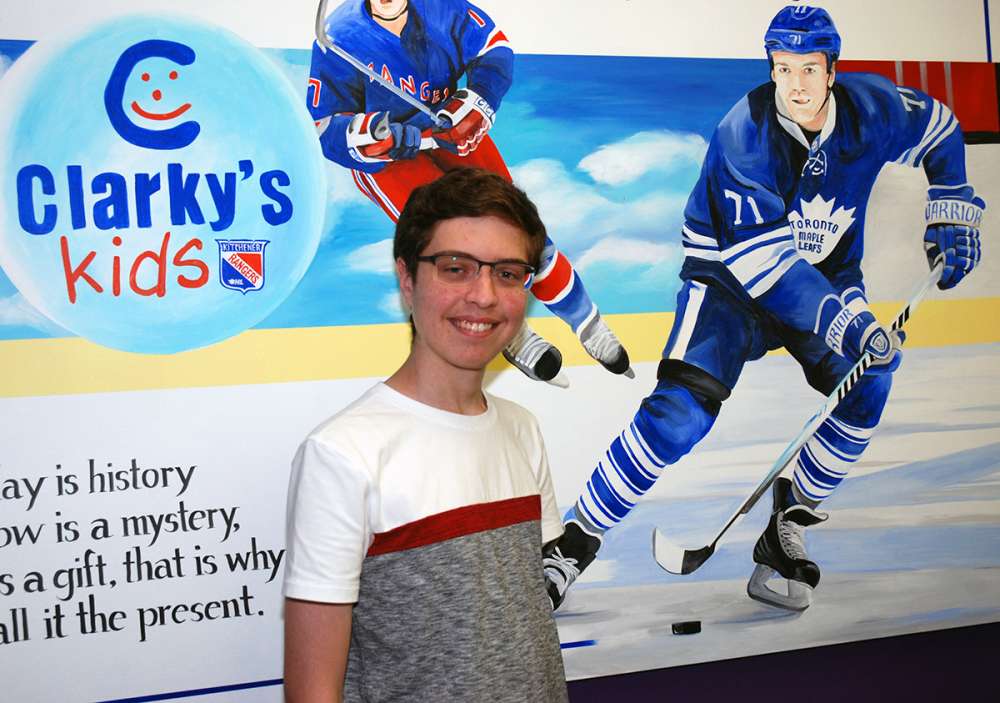 With the care programs available at Grand River Hospital (GRH), Matthew receives support from his family and friends and continues to play his much loved sport.
The children's cancer clinic at GRH is a satellite clinic of the Pediatric Oncology Group of Ontario (POGO). There are six POGO clinics across Ontario that aim to keep children with cancer and their families close to home while receiving the specialized care they require.
"The staff at GRH are great. They do not feel like nurses who are just here to give me medicine. They feel like friends who are really trying to help me," says Matthew.
The POGO clinic runs daily and has approximately 800 visits each year.
Although Matthew is undergoing treatment for cancer, receiving care locally has allowed him to stay connected to his hockey team. While his game play has scaled back, he is still able to find enjoyment in the occasional game.
With just over a year of treatment left to go, Matthew's family continues to support him along his cancer experience.
"We are thankful to have such a wonderful program close to home. Being here means my husband can continue to work and we can keep our family together. There are a number of support organizations who have also been wonderful to us including POGO, ChildCan, Clarky's Kids and the Kitchener Rangers, as well as Waterloo Minor Hockey," says Barb Kleisath, Matthew's mother.
September is childhood cancer awareness month! GRH is proud to provide exceptional cancer care close to home for children living with cancer and supporting their families through their cancer experience.
More GRH Stories